Business
Business Analytics: Understanding the Field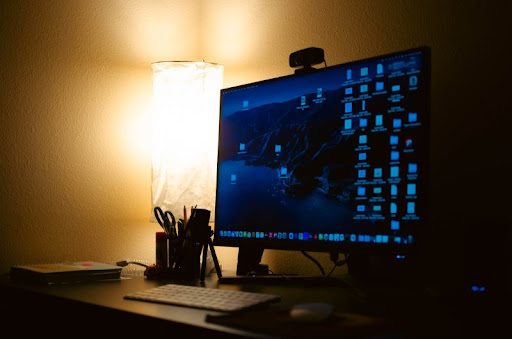 When the original iPhone launched in 2007, buyers of the phone were presented with a minimum storage size of 4GB. At the time, users of smartphones had somewhat simplistic needs and didn't have a lot of data requirements. In the decade and a half since the iPhone launched, the storage of current models has grown immensely, and the technology that we use reflects that. In fact, the latest models of iPhone have a minimum storage capacity of 128GB – demonstrating just how much data has transformed our lives.
The way that we use data has evolved – and subsequently, modern business analytics has emerged as a field in which the data that consumers use can be mined for insights and opportunities. Let's explore how a graduate certificate in business analytics can set you up to use data to find opportunities in business – from understanding how analytics is a growing space, to some practical examples of data being used to improve the lives of those that use it.
Business Analytics – A Growing Industry
As businesses pursue data-driven outcomes, it's important to understand just how rapidly the industry is going. In 2019, the Australian Bureau of Statistics reported that there were approximately 11,000 Data Analysts in Australia. With an expected growth rate of more than 20% annually forecast in the next five years, it's expected that by 2025, there will be more than 27,000 analyst roles available across the country.
There are very few fields experiencing as significant a surge in demand as business analytics. With an average annual salary of just under $120,000 annually, it also promises to be a highly remunerated career for those that are passionate about data.
Why is Analytics so Important?
While the premise of business analytics can seem relatively simple – taking business data to gather insights and transforming information into actionable opportunities – understanding the impacts can seem difficult to comprehend. When businesses work with large volumes of data, however, even small, efficient changes can make a big impact on operations.
Consider a large business such as Australia Post. With nearly 3 billion items delivered annually, finding ways to improve business outcomes such as increasing postage speed, reducing incorrect shipping decisions, and improving employee safety outcomes can be beneficial to both customers and staff alike.
Analytics forms an important part of Australia Post's strategy – by considering all elements of business operations, Australia Post's analytic teams can apply insights across all areas of the organization, impacting areas such as postal sales and warehouse safety.
Opportunities in Business Analytics
Understanding the field of opportunities in Business Analytics can seem a bit confusing for market outsiders. In fact, for those with an appropriate qualification in analytics, there are a range of career opportunities available, no matter your experience level.
At the time of writing, there were more than 3,500 Business Analytics roles open on notable jobs board Seek. Roles were available across a wide range of sectors, including:
Health and medical fields, seeking analysts to work on private health insurance learning.

Mining and heavy industry, working with major miners to improve the flow of resources in a multinational supply chain.

Education and teaching, working on data surrounding student enrolments and recruitment initiatives.
No matter your interest, it's quite possible there's an analytics-related career out there that may just interest you.
Case Study: FedEx Surround
There are many great examples of business analytics being used in the workplace, but one that truly covers the scope of what analytics can do is the role that business analytics plays in global logistics operator FedEx and its day-to-day operations.
Within the global logistics business, a business unit known as Dataworks is able to work with a variety of internal (such as delivery vehicle GPS) and external sources (such as weather radar) to provide a highly detailed picture of delivery network performance. By having this analytics platform in place, FedEx is empowered to make interventions if packages are not likely to arrive at their destination on time. This is in contrast to traditional logistics providers, who may have limited or non-existent tracking capabilities.
In FedEx's case, they're able to leverage and gather data from their sources. Following that, they then clean and model that data, so that it can be added to existing or new models. Once this is then complete, analysts at FedEx can then use the data to interpret a model and action-appropriate interventions as risk factors arise.
Additionally, FedEx is able to monetize this high level of data, by offering a service that is able to almost always guarantee delivery within a specific timeframe, at a global scale. In fact, there are very few businesses with that level of data detail at a domestic level, let alone internationally.
All in all, understanding business analytics is just one part of the modern-day analyst's skillset. If you're looking to pursue a career in analytics, it may be worth exploring potential career opportunities such as those available on Seek, to get an idea of where analytics may be able to take your next career move.