Startups
Borrow a Boat Raises Big in Latest Crowd Funding Round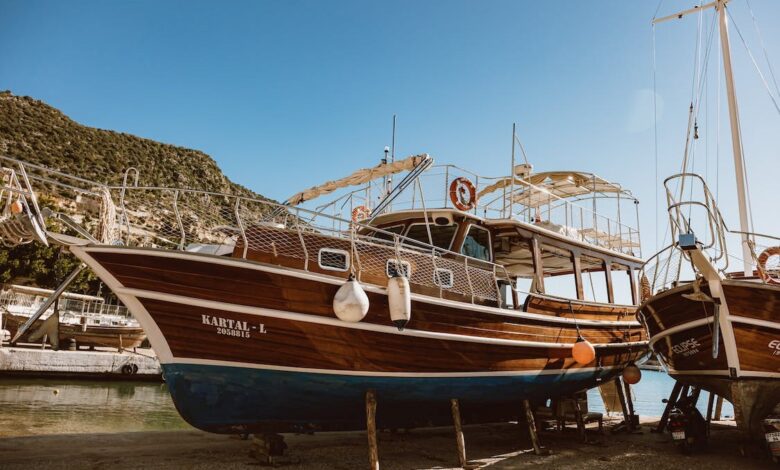 In the latter half of 2016, British entrepreneur Matt Ovenden founded Borrow A Boat (BAB) with the lofty ambition of making the process of renting a boat as easy as booking a hotel, flight or train.
Short on cash to get the idea off the ground, Ovenden sought to raise capital for his new venture through crowdfunding. Ovenden's business model struck a chord with investors who rushed to back the company, helping it to establish itself as an industry leader in 2018.
In another wave of crowdfunding, the company has raised £1.1 million through a campaign on Seedrs that originally sought to raise £750,000. That cash injection has put BAB in a good position to further cement their market dominance ahead of the predicted boom in the boat rental industry.
In this article we take a look at the latest crowdfunding campaign as we speculate what it could mean for the future of not only BAB, but the boat rental industry in general.
The Boat Rental Industry: An Overview
10 years ago the boat rental industry wasn't fit for purpose and was designed to solely serve the needs of the sellers. It was also an industry that was incredibly top heavy, dominated by large travel companies.
Thanks to BAB and other online boat marketplaces, it is now a much more egalitarian industry that serves both the needs of the seller and the buyer. The inclusion of small, independent boat hirers on sites like BAB has not only increased the variety on offer to consumers but it has also driven down the price, making boat hire affordable.
As the first company to really forge ahead in opening an online boat marketplace, BAB are unsurprisingly the industry leaders. That doesn't mean they have a monopoly though, as there are a number of competitors out there offering a similar service.
BAB's industry dominance is founded on the fact that they have the largest amount of boats to choose from along with the best global coverage.
Borrow A Boat'S Future Plans
With £1.1 million burning a hole in their back pocket, what does the future hold for Matt Ovenden and BAB? Well, if history and past actions are anything to go by, the company will use this latest raft of revenue to invest in growth and expansion.
Earlier this year BAB bought out fellow British competitor Beds on Board, adding five thousand more boats to their fleet and acquiring 30,000 more users. It's something we've seen the company do before too, having made waves with their purchase of Dutch company Barqo a few years ago.
That acquisition got them a foothold in Europe as well as five thousand more boats and 100,000 more users.
It is more than likely that BAB identified and sounded out their next acquisition before this latest round of crowdfunding. In the coming months expect to hear news of another big buy out from BAB, potentially this time further afield in a location where they are yet to gain a foothold.
(Future acquisitions look likely as BAB looks for more and more ways to tighten their grip on the online boat marketplace.)
What This Means for Consumers
Competition is a good thing for customers as naturally, it lowers the price and puts the power back in the buyer's hands. Whilst it might feel counterintuitive to say that BAB's increased market dominance will benefit consumers, it is in fact true.
The larger that BAB grow, the more boats they will add to their fleet, ramping up competition and thus lowering prices for consumers. Whilst boat hire and rental will still remain expensive in comparison to traditional travel options, the pricing will no longer be prohibitive.
A leisure activity that was once reserved for the rich and famous will now be something that, with a bit of budgeting, most of us can enjoy.
(In the coming years, consumers are going to notice that their dollar bills are getting them a lot more than in years gone by.)
What This Means for Competitors
This latest round of crowdfunding should have sent shockwaves through the market. The starting pistol has been fired and the race is now on between BAB and its competitors to become the dominant force in the market before 2025.
Why before 2025? Because that's when industry experts are predicting that the boat rental industry will skyrocket in revenue. The latest figures show that the industry is set to be valued at $27 billion in 2027 and $30 billion in 2030.
The company or companies that perform best over the next 2 to 3 years will be best placed to take a huge slice of those forecasted revenues. BAB might be in the lead, but they can still certainly be caught by their competitors.
Whether they will or not is a different matter altogether…