Movie/TV News
90 Day Fiancé: What Jibri & Miona Bell Are Up To After Season 9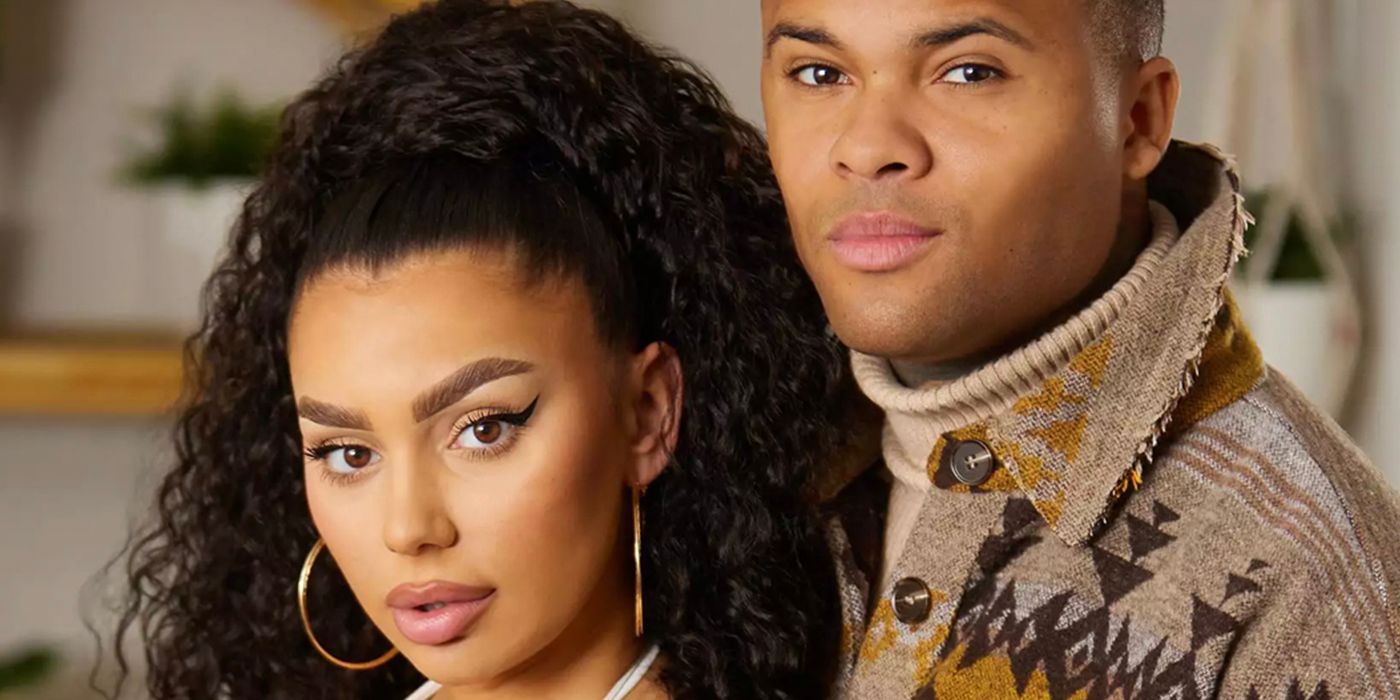 During 90 Day Fiancé season 9, Miona and Jibri Bell shared lofty ambitions. Fans of the show want to know whether or not their dreams came true.
The 90 Day Fiancé season 9 stars Jibri and Miona Bell have done a terrible job of hiding their relationship status, but many viewers are still wondering if they achieved their ambitious dreams after filming. Jibri and Miona might have been living with Jibri's parents during the hit TLC show, but they have since moved, spreading their wings in the United States. Jibri and Miona have kept busy since 90 Day Fiancé, as both halves of this couple are determined to become influencers.
On 90 Day Fiancé, Miona was introduced as a Serbian makeup artist who was focused on moving to Los Angeles or New York, and establishing herself in one of those big cities. Miona made it clear that she wanted to live a glamorous life in a major city, and eventually launch her own products. Her partner Jibri, whom she is rumored to have married before the season was even filmed, is part of the band, The Black Serbs. Jibri was shown struggling with his music when the pandemic began, although he also said it was his passion. However, Jibri was devoting too much of himself to his relationship with Miona, which caused issues between him and his band members, and made people wonder if he had what it took to succeed.
Related: 90 Day Fiancé: Why Fans Are Comparing Miona Bell To Yara Zaya
Miona and Jibri had no money during 90 Day Fiancé season 9, but Miona has since achieved her dream. Miona and Jibri moved to California together recently, just as Miona always wanted. She is beyond thrilled with her life in California, while Jibri also appears happy to be by her side. Not only did Miona get to move to her dream location, but she also launched her own beauty line. The Serbian woman now sells makeup brushes and ponytail extensions under the name, Miona Beauty. However, she has received largely negative reviews from 90 Day Fiancé fans, who have accused her of selling cheap products for high prices.
While Miona has gotten everything she wanted when it comes to location and professional ambitions, Jibri was shown struggling to balance his music career and relationship. Miona seemed to be the opposite of a muse for Jibri, although he appears to still be working on his music, and recording new content in Chicago. However, Jibri seems to be leaning into the influencer part of his life more these days. Both Jibri and Miona have eagerly embraced the 90 Day Fiancé spotlight, as they both release plenty of social media content, and are seemingly interested in garnering more attention online. While Jibri is still listed as the frontman for The Black Serbs, the band has been quiet on the Internet lately.
While many 90 Day Fiancé fans have labeled Miona and Jibri clout chasers, they have been leveraging their fame from the franchise. Each of them has over 100K Instagram followers, and they have promised to release new content together. However, Miona and Jibri currently do not have any announced plans to continue in the 90 Day Fiancé franchise. Many viewers found their plot line to be tedious and potentially fraudulent, as there were many rumors that the duo married before filming. Meanwhile, Miona has been blasted online for her perceived blackfishing. Therefore, many 90 Day Fiancé fans are hoping that the duo doesn't appear in future content.
Next: 90 Day Fiancé: Why Daveed Was Right to Question Jibri about Miona
Why 90 Day Fiancé's Tiffany's Before & After Weight Loss Pics Get Love
About The Author
Share this news on your Fb,Twitter and Whatsapp
NY Press News:Latest News Headlines
NY Press News||Health||New York||USA News||Technology||World NewsTimes News Network:Latest News Headlines
Times News Network||Health||New York||USA News||Technology||World News