Movie/TV News
Eternals' Secret Villain Voice Actor Teased By Producer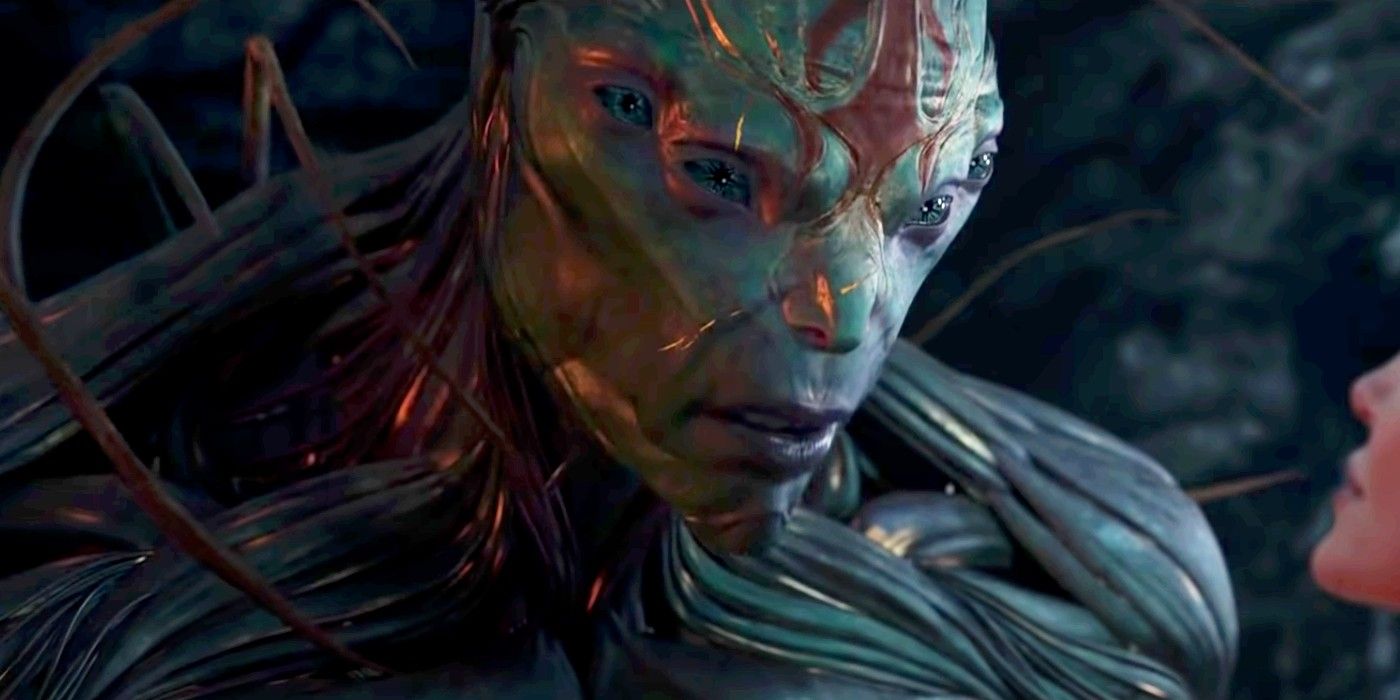 Eternals producer Nate Moore teases a "cool" actor playing the voice of Kro, without confirming the longstanding rumor that it will be Dan Stevens.
A producer for Marvel's Eternals has hinted at a very "cool" voice actor performing as one of the key villains. Eternals, which is coming to theaters on November 5, will introduce fans to the team of immortal superpowered beings that has guided humanity for 7,000 years. The film, which is the third entry in Phase 4 of the Marvel Cinematic Universe, stars Gemma Chan, Richard Madden, Kit Harington, Salma Hayek, Angelina Jolie, Kumail Nanjiani, Brian Tyree Henry, and Dong-seok Ma.
The villains in Eternals are a group of monstrous creatures known as Deviants. Just like the Eternals, they were created by the Celestials as a result of their experiments on early humanity. The leader of the Deviants is Kro, also known as Warlord Kro. In the comics, the shapeshifter has an on-again-off-again relationship with Thena, who is the character played by Angelina Jolie in the film.
Related: Marvel May Have Revealed Eternals' Powers Origin
During Screen Rant's visit on the set of Eternals, producer Nate Moore discussed who would be playing Kro by providing the voice for the CGI character. Of course, he held the party line, continuing the coy sidestepping around the topic. He kept mum on any official casting announcements, though he did say that the actor is "super cool."
It has long been rumored that Kro will be played by Dan Stevens, who is best known for his roles in Downton Abbey and Legion. The actor has a previous relationship with Disney, having played the Beast in 2017's live-action adaptation of Beauty and the Beast, and he was spotted in a behind-the-scenes Instagram post from the set of the film in London. Also, Dan Stevens more or less confirmed his involvement in a recent interview where he was asked if he would appear in Eternals and he said, "Kro comment."
It's very curious how little anyone on the cast and crew of Eternals has been allowed to say about who's playing Kro. This could be for several reasons, but two seem most likely. First, because the actor makes a voice-only appearance, there is always a chance that they will swap out the performer at the last minute before the movie is released, so they don't want to commit themselves to announcing a role that might be recast. Second, which is the much more exciting prospect, is the chance that announcing the actor will be a major spoiler for either a big in-person cameo that they want to keep secret or something new about the nature of the character that they are waiting to reveal. If it is indeed Dan Stevens inhabiting the role, this would be good news for him continuing to play a major part in the MCU at large.
Next: Every MCU Movie Releasing After What If…? (& When)
Eternals (2021)Release date: Nov 05, 2021
Spider-Man: No Way Home (2021)Release date: Dec 17, 2021
Doctor Strange in the Multiverse of Madness (2022)Release date: Mar 25, 2022
Thor: Love and Thunder (2022)Release date: May 06, 2022
Black Panther: Wakanda Forever/Black Panther 2 (2022)Release date: Jul 08, 2022
The Marvels/Captain Marvel 2 (2022)Release date: Nov 11, 2022
Ant-Man and the Wasp: Quantumania (2023)Release date: Feb 17, 2023
Guardians of the Galaxy Vol. 3 (2023)Release date: May 05, 2023
How Marvel Stopped Richard Madden Being Too Like Superman In The Eternals
About The Author
Share this news on your Fb,Twitter and Whatsapp
NY Press News:Latest News Headlines
NY Press News||Health||New York||USA News||Technology||World News