Movie/TV News
Gotham Knights Trailer Sees Red Hood Rise From The Dead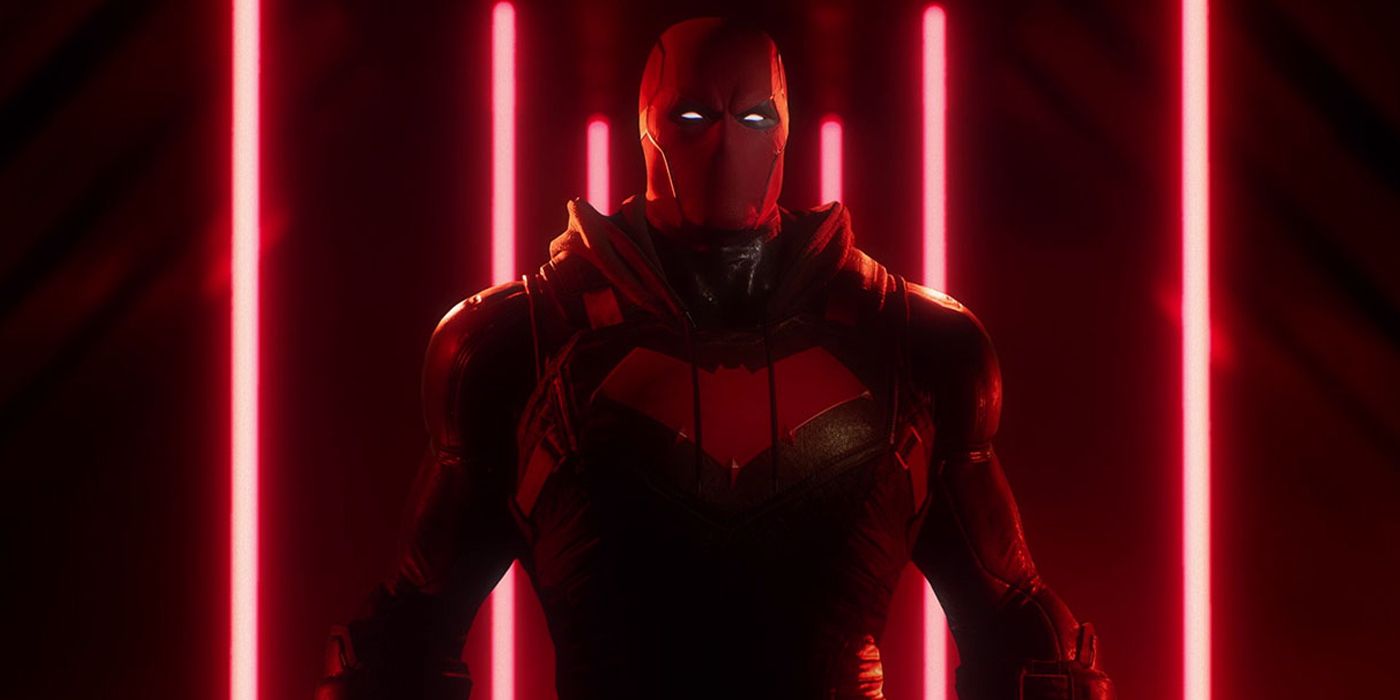 The new Gotham Knights trailer puts the spotlight on Red Hood, showing off the anti-hero's moves and magic powers as he rises above his tragic past.
The latest Gotham Knights character has put the spotlight on Red Hood, highlighting the resurrected anti-hero's moveset, mystical powers, and alternate costumes. Over the past several months, developer WB Montreal has released new footage of its upcoming superhero action game, showing off each member of Gotham Knights' titular quartet as they join together to defend Gotham City following the death of Batman using their own unique skills and equipment. So far, fans have seen the Gotham Knights incarnations of Batgirl, Robin, and Nightwing in these highlight trailers, leaving one member left.
That last member of Gotham Knights' team of former Batman protégés is Jason Todd, aka the Red Hood. Originally introduced in 1983, Jason took over the mantle of Robin after Dick Grayson became Nightwing – though comic book readers didn't quite warm up to this new, angrier Boy Wonder during his original run. Jason's divisive nature and reckless attitude would ultimately lead to him being brutally murdered by the Joker in the infamous A Death In The Family storyline, but he would eventually be resurrected decades later as a grim vigilante named the Red Hood. In this new, darker persona, Jason Todd would play a major role in 2015's Batman: Arkham Knight and serve as one of the first DLC characters in Injustice 2, and now he has returned with a few surprisingly mystical tricks up his sleeve to help the rest of his Bat-Family in Gotham Knights.
Related: How Gotham Knights Justifies Red Hood's Magical Abilitie
Earlier today, the official Gotham Knights Twitter account posted a new character trailer centered around the Red Hood. Like the previous three Gotham Knights character showcases, this trailer features a voiceover narration by Jason, who reflects on how his death and resurrection "changed" him to the point where he "barely feels human" on some days. Nonetheless, he is determined to protect Gotham, and the subsequent gameplay footage shows Red Hood delivering a rough beatdown on his enemies using brutal fighting moves and a pair of non-lethal pistols. Jason can also be seen patrolling the streets on a souped-up motorcycle and unleashing some kind of magic-infused shot that ricochets between foes. Red Hood's previously shown mystical platform jumps are also on display, as are a few of the many alternate costumes each character can wear as they defend Gotham from the various criminals and supervillains that threaten it.
Red Hood Rises Again In Gotham Knights
While fans were certainly excited at the idea of playing as the Red Hood in Gotham Knights, the aforementioned magic powers raised many eyebrows when they were first shown off – though these skills do have precedent in the comics where he was revived using the ancient Lazarus Pit and trained in the art of channeling soul energy by a secret society of warriors known as the All Caste. Gotham Knights Creative Director Patrick Redding has added that these new abilities will tie into Jason's struggle to cope with the trauma of his death and that Red Hood will unlock even more of these mystical skills through Gotham Knights' ability tree system.
Red Hood is going to need all the arcane abilities he can get if he wants to help protect Gotham from the sinister Court of Owls in Gotham Knights, but the game's latest character showcase trailer highlights how the former Robin is up to the task thanks to his more brutal fighting style and hidden mystical talent. Red Hood will join the rest of the Gotham Knights team when the game launches this October.
Source: Gotham Knights/Twitter
Share this news on your Fb,Twitter and Whatsapp
NY Press News:Latest News Headlines
NY Press News||Health||New York||USA News||Technology||World NewsTimes News Network:Latest News Headlines
Times News Network||Health||New York||USA News||Technology||World News