Movie/TV News
Handmaid's Tale S5 Ending Proves It Pulls Off The Hardest Timeline Trick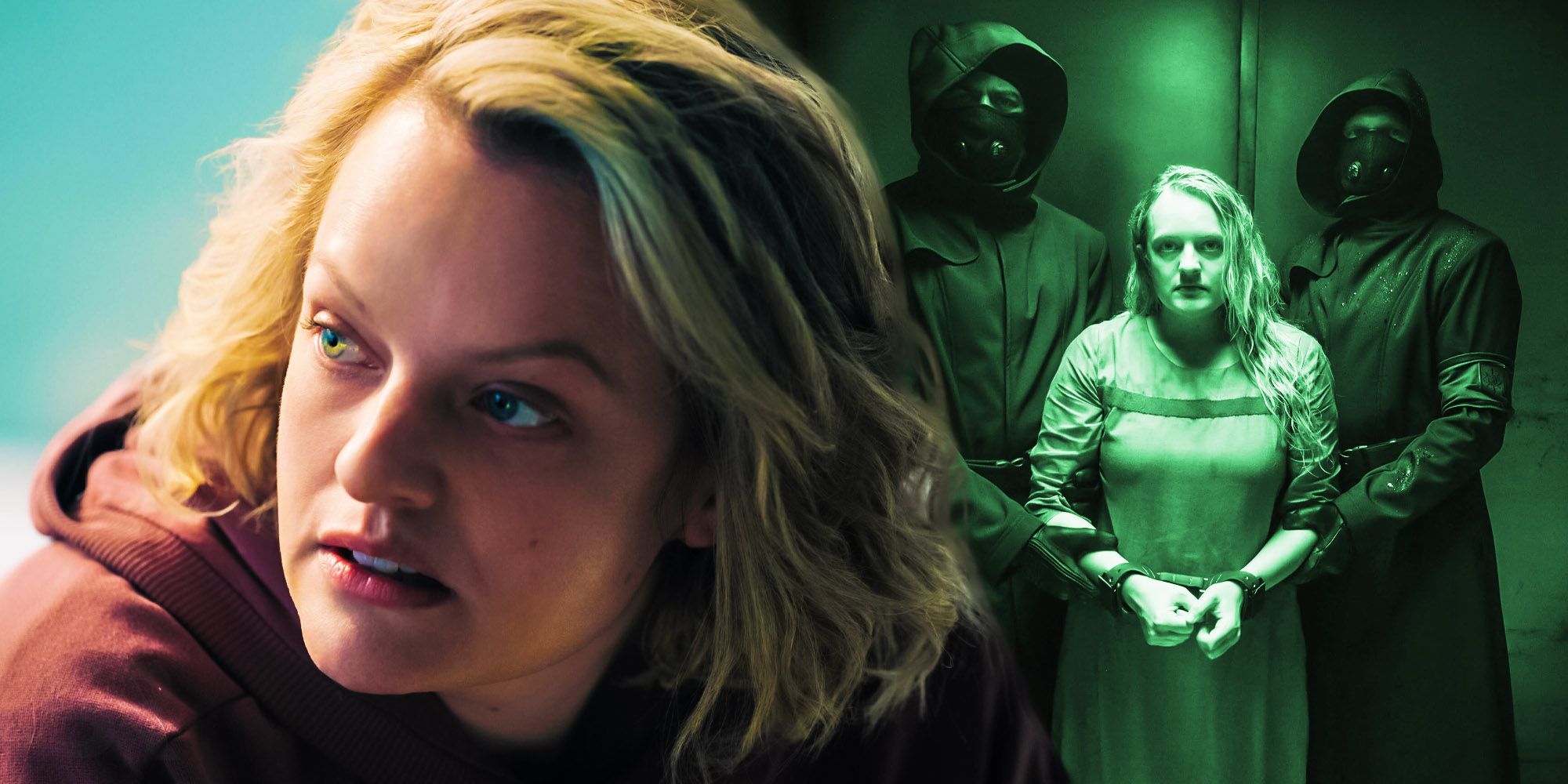 Warning: Spoilers ahead for The Handmaid's Tale Season 5
Logically, June's story should have ended the moment she escaped to Canada, but The Handmaid's Tale season 5 takes a huge risk by continuing the narrative beyond the oppressive borders of Gilead; arguably pulling off one of the hardest timeline tricks in storytelling. Once again on the run from Gilead's clutches, June Osborne (Elisabeth Moss) finds herself in her husband Luke Bankhole's (O-T Fagbenle) position in The Handmaid's Tale season 1. On a getaway train bound west in The Handmaid's Tale season 5 ending, June ironically meets Serena Joy Waterford (Yvonne Strahovski), her former tormentor, and teases a potential team-up for the sake of their children: Nichole and Noah.
Following suit of relatively distinct feeling narratives, The Handmaid's Tale begins right after a major cataclysmic event (the Republic of Gilead overthrowing the American Government) similar to The Walking Dead's Rick Grimes awakening into a zombie apocalypse and Game of Thrones' Robert Baratheon's monarchy years after his rebellion. However, The Handmaid's Tale sets itself apart by making June Osborne's follow-up arc as compelling as her storyline's beginning. By dedicating its entire season 5 to June's re-adjustment to modern society, The Handmaid's Tale does the unconventional (and succeeds at it) by exploring June's struggles with her mismatched worldview of Gilead's violent influence and Canada's pre-takeover normalcy.
Related: The Handmaid's Tale Season 5 Completely Flips Season 1's Beginning
Handmaid's Tale Took A Major Risk With June's Story
The Handmaid's Tale season 1 already set the ending of June's story: either she escapes Gilead or dies trying. The entire point of June Osborne's arc was to detail her life as the handmaid "Offred" in The Handmaid's Tale without a definitive connection to the resistance, let alone become the face of it, as initially portrayed in Margaret Atwood's 1985 novel of the same name. June was only supposed to be an envisioned commentary on women and human rights, she wasn't supposed to be a hero. But in Hulu's The Handmaid's Tale, the showrunners expand upon June's (rather Offred) arc from the original source material and pull a "make-it-or-break-it" move.
Foregoing Offred's unreliable novel narration, Hulu's The Handmaid's Tale included a lot of additions to world-building that afforded June more room to grow into her own. By realizing June's ideated "Canada escape" in The Handmaid's Tale season 4 and exploring her reintegration into normal society, The Handmaid's Tale definitively trashes June's withstanding goals of getting out with Hannah into a larger-than-life mission to (finally) destroy Gilead. The Handmaid's Tale largely risks its watchability by pursuing storylines outside its initial parameters that eventually pay off through its character shifts (especially from Gilead characters like Aunt Lydia and Nick Blaine) leading to a much bigger resolution come The Handmaid's Tale season 6.
June's Potential Return To Gilead Could Be Better Than Her Escape
June's escape from Gilead was the highlight of her entire arc, but The Handmaid's Tale doubles the stakes with her potential return to Gilead. Now that Gilead is continuously trying to win over other nations to buy into their values and way of life, June's very existence and newfound freedom are threatened, making it all the more her motivation to face Gilead head-on. Given that June can't seem to shake her hatred for The Handmaid's Tale's Republic of Gilead, like Alexis Bledel's Emily, it's only a matter of time before she returns to fight the sanctimonious tyranny again.
With The Handmaid's Tale entering its final act with season 6 as its last season, June and Serena meeting up on that train already foreshadows their tag team against the Republic of Gilead. Provided June's accomplished reputation as a dangerous fugitive and the face of the resistance, paired with Serena Joy's founding knowledge of Gilead's inner workings, both women posit a challenging hazard for Gilead. The Handmaid's Tale seems to be setting up for Gilead's poetic demise, however, knowing that The Testaments spinoff is in the works, it seems that The Handmaid's Tale season 6 might set up more unexpected turns like June's unsatisfied end.
Next: How Safe Is Hawaii? Where June Could Go In The Handmaid's Tale Season 6
Share this news on your Fb,Twitter and Whatsapp
NY Press News:Latest News Headlines
NY Press News||Health||New York||USA News||Technology||World NewsTimes News Network:Latest News Headlines
Times News Network||Health||New York||USA News||Technology||World News