Movie/TV News
How Many Fantastic Beasts Movies Are There (& How Many Are Left)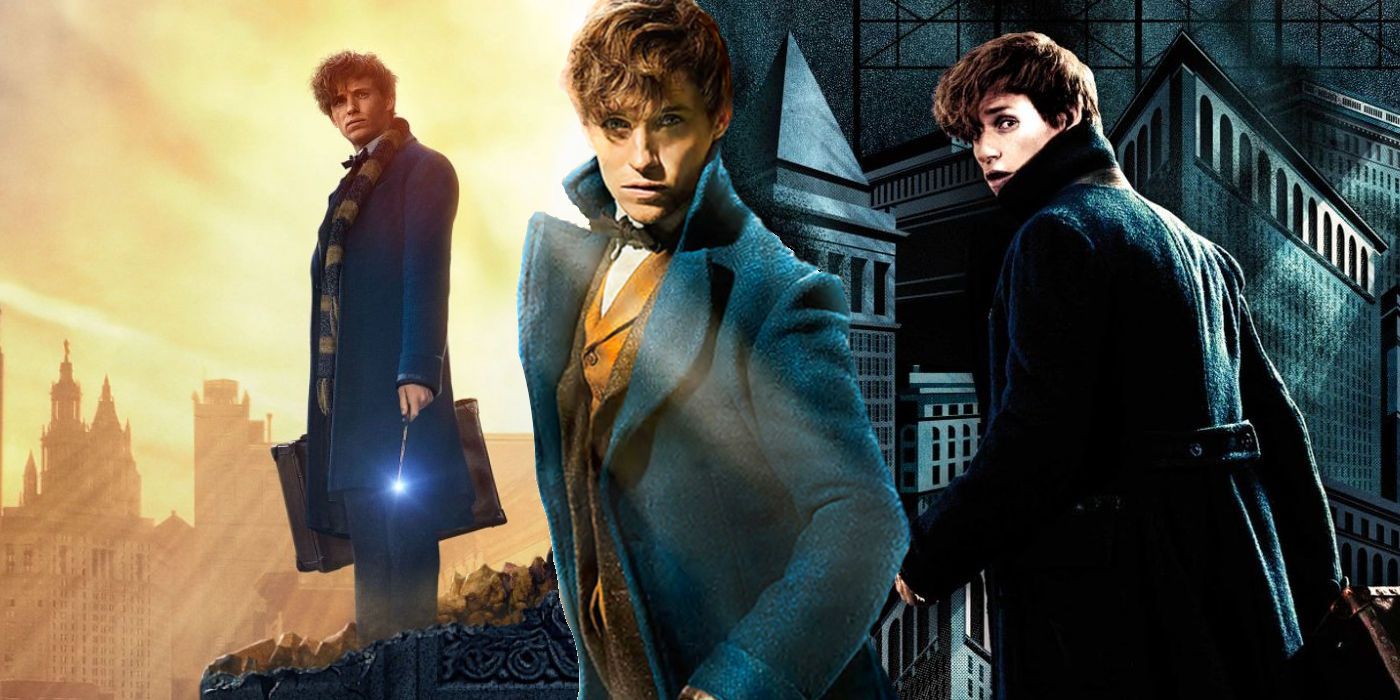 How many Fantastic Beasts movies are there, and how many will there be in the end? The Harry Potter prequel series started as a standalone adventure, with Newt Scamander collecting information about the world's mythical creatures as he traverses the globe. But things changed along the way and instead of it being a fun side story set in the Wizarding World, much of Fantastic Beasts' overarching narrative has established a throughline to the Harry Potter series. By the third movie, Newt Scamander and his friends (and the ministries of magic around the world) are embroiled in a war between Albus Dumbledore and Gellert Grindelwald, who wants to kickstart a revolution. The story was inspired by the textbook Harry Potter had in his possession in-universe but has since grown into something much bigger. In many ways, it rivals the scale of the original series.
So how many Fantastic Beasts movies are there? At the moment, there are three — Fantastic Beasts and Where to Find Them (2016), Fantastic Beasts: The Crimes of Grindelwald (2018), and Fantastic Beasts: The Secrets of Dumbledore (2022). Each takes place not long after the previous, and each works in chronological order. All three movies have been directed by David Yates, who also directed the final four Harry Potter films. But while the first two Fantastic Beasts films were written entirely by J.K. Rowling, The Secrets of Dumbledore saw Steve Kloves return to co-write; Kloves notably wrote the screenplays for every Harry Potter movie other than Order of the Phoenix.
Related: Harry Potter/Fantastic Beasts Official Timeline (Including Fantastic Beasts 3)
How Many Fantastic Beasts Movies Will There Be?
Five Fantastic Beasts movies are planned. Shortly before Fantastic Beasts and Where to Find Them was released in 2016, it was announced that four sequels were planned that would take place between 1926 and 1945, tackling a different series of events in each installment. Not only does 1945 mark the end of the Second World War but also the end of Dumbledore and Grindelwald's feud canonically, so unless something changes, that's still the year the final Fantastic Beasts movie should be set in (if it ever happens).
Initially, the answer to the question "how many Fantastic Beasts movies are there?" was a bit different. Fantastic Beasts was originally planned as a trilogy, but once the full story was mapped out, two additional films were announced. In some ways, it's similar to what happened with James Cameron's Avatar sequels, which added additional movies as the story plan unfolded. However, with Fantastic Beasts: The Secrets of Dumbledore's lackluster performance, it's theoretically possible that only one more movie (or none) will happen. According to franchise producer David Heyman, Fantastic Beasts 4 doesn't yet have a script, and there's no planned release date — a stark difference to The Crimes of Grindelwald and The Secrets of Dumbledore, which always had earmarked release schedules.
Why Fantastic Beasts Might Be Done After Three Movies
A number of factors could come together that see the Fantastic Beasts movies grind to a halt after the third installment rather than moving on to the planned sequels. The Secrets of Dumbledore performed very poorly, for one, making further series ventures a financial risk. Additionally, Ezra Miller, who plays a crucial Fantastic Beasts character, Credence Barebone, has been the source of significant controversy lately with several legal matters involving the actor, which could also make Fantastic Beasts 4 more of a risk than WB is willing to take.
Finally, even within the world of the films, the story doesn't necessarily have to continue. The Secrets of Dumbledore already saw Dumbledore and Grindelwald duke it out (despite the blood pact) and wrapped up Credence's arc. While further conflicts could be portrayed in future Fantastic Beasts movies and the spectacle of a full-scale Wizarding World War unfold would be undeniably thrilling, the series already seems to have done enough to close out its major narratives.
RELATED: Why Johnny Depp Was Recast As Grindelwald In Fantastic Beasts 3
There May Not Be Another Fantastic Beasts Movie
Despite Warner Bros. planning for five Fantastic Beasts movies, fans of the franchise might have to be satisfied with three for the time being. Even Eddie Redmayne, who stars in the first three films, hasn't heard anything about Fantastic Beasts 4 or the potential fifth movie. In fact, when speaking to NME about his stage work in Cabaret in January 2023, said that he loved playing Newt, but that a fourth film is "not something that's on the cards," since he's been told nothing about further installments. So, until the Harry Potter franchise expands even more, for the time being, there are three Fantastic Beasts movies, and there are no more on the way.
MORE: Fantastic Beasts 4 Still Has Problems To Fix (Despite FB3 Improving)
Share this news on your Fb,Twitter and Whatsapp
NY Press News:Latest News Headlines
NY Press News||Health||New York||USA News||Technology||World NewsTimes News Network:Latest News Headlines
Times News Network||Health||New York||USA News||Technology||World News