Movie/TV News
James Wan Should Do A Horror DCEU Movie Next (After Aquaman 2)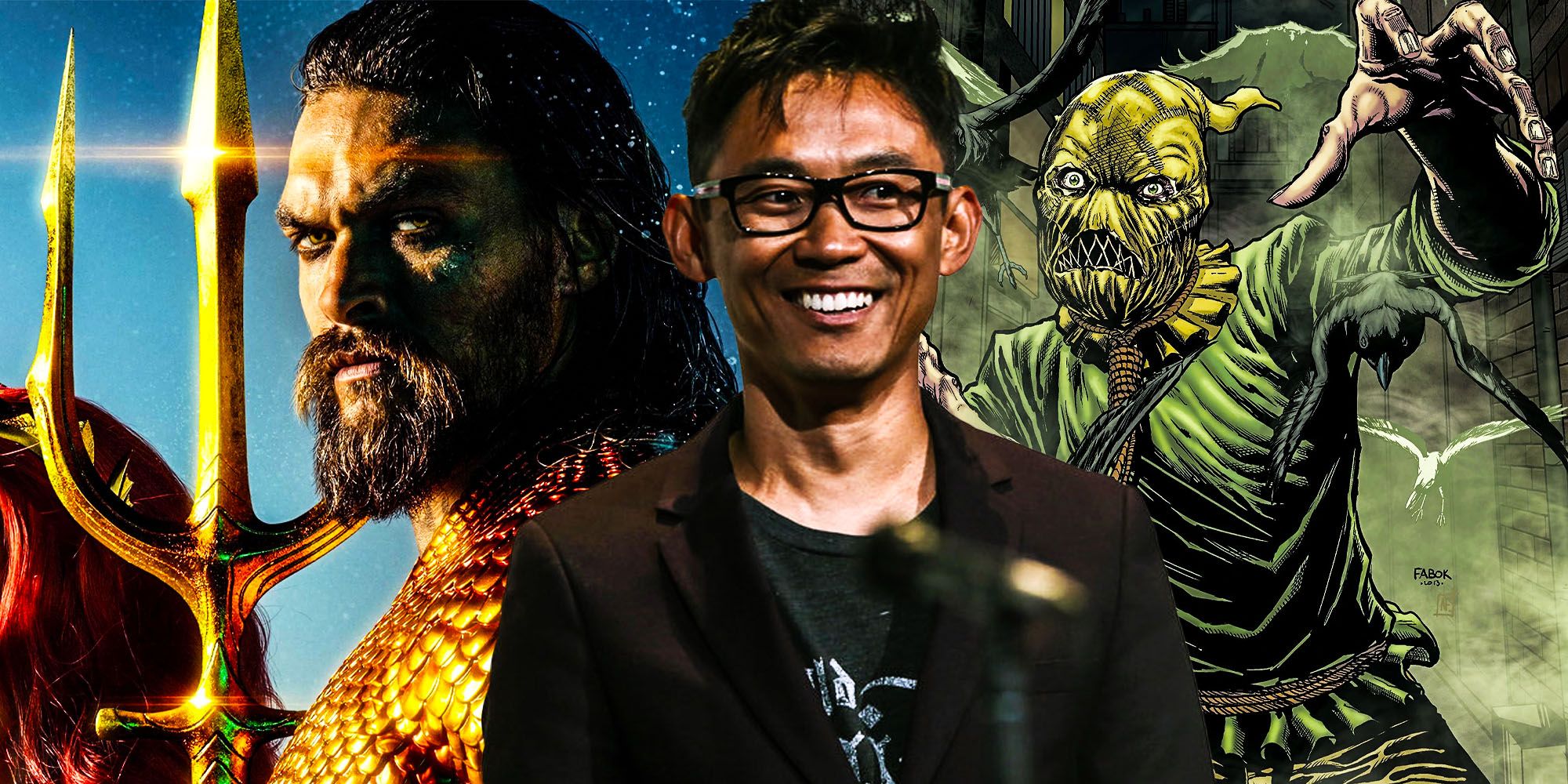 Australian filmmaker James Wan made his name with successful horror movies. After the release of Aquaman 2, this is where he should return.
Before directing Aquaman 2 and its popular predecessor, James Wan was probably best known for his prolific horror movie CV. The Australian auteur first came to prominence with a succession of wildly successful and grisly scare fests before shifting to more mainstream movie-making. However, if his career to date reveals anything, it's that Wan's true passion lies with the darker aspects of cinema.
Wan's new project follows in the footsteps of the hugely popular Aquaman – a DCEU property that showcased the director's flair for over-the-top action and ambitious set pieces. The movie was warmly received by both critics and audiences, taking in over a billion dollars at the box office and scoring a respectable 65% on Rotten Tomatoes. Given this success and the praise he received for his direction, it's hardly surprising the Wan has returned to helm the upcoming sequel. On the other hand, there is a strong argument that he should use his experience to take the DCEU in a much darker direction.
Related: Malignant Needs To Break James Wan's Worst Horror Habit: Jump Scares
One of the things that makes a prospective Wan-led DCEU horror film so tantalizing is his impressively scary CV. The now-established filmmaker got his big break off the back of the wildly successful Saw franchise – serving as the writer/director of the first film in the series. Since then, Wan has gone onto direct some of this century's most instantly recognizable horror works, including Insidious and The Conjuring. With these three influential and wildly popular series already under his belt, he seems like the perfect candidate to lead a groundbreaking DCEU horror flick.
It's not just Wan's extensive horror pedigree that makes a return to the genre such a compelling idea. One thing that Wan does, arguably more successfully than anyone else in recent memory, is create compelling and original horror stories that have the potential to expand into entire terrifying universes. Take The Conjuring, for example. Off the back of the widely acclaimed first installment, the series has expanded to include two further Conjuring movies and five spin-off movies, grossing over $2 billion worldwide and becoming the second most successful horror movie franchise of all time. This world-building capability fits in perfectly with the complex narrative threads required in a preexisting series such as the DCEU.
Beyond Wan's own track record, however, is the fact that the DC source material itself contains many elements ripe for horror fans. The comics typically veer into much darker territory than Marvel, evidenced by iconic, horror-adjacent characters like Scarecrow – a villain whose entire shtick literally centers around fear – and even The Joker. In fact, fans already have plenty of evidence that scary DC content can be seriously successful. Video games such as Batman: Arkham Asylum already include horrifying elements, such as the infamous morgue sequence. All this suggests that a horror entry into the DCEU has all the ingredients to be a potential success. With someone as well-versed in the genre as Wan in charge, the end result could be seriously spectacular.
What makes Wan's relationship with horror so compelling is his obvious passion for the genre. Perhaps what's most impressive about his career so far is his willingness to return to scary subject matter time and time again, each time with a new and original twist. The wealth of terrifying DC source material suggests that there would be plenty of inspiration out there, should Wan want to rise to the challenge. While Aquaman 2 remains an exciting prospect given the success of the first film, a Wan-led DCEU horror film would ultimately give fans something truly unique. With his track record of success, this is something everyone should welcome.
More: What Aquaman 2's Title Reveals About The Sequel's Story
Aquaman and the Lost Kingdom (2022)Release date: Dec 16, 2022
The Batman (2022)Release date: Mar 04, 2022
DC League of Super-Pets (2022)Release date: May 20, 2022
Black Adam (2022)Release date: Jul 29, 2022
The Flash (2022)Release date: Nov 04, 2022
Shazam! Fury of the Gods (2023)Release date: Jun 02, 2023
Tom Hardy Asks Fans to Not Spoil Venom 2 With New Poster
About The Author
Share this news on your Fb,Twitter and Whatsapp
NY Press News:Latest News Headlines
NY Press News||Health||New York||USA News||Technology||World News