Movie/TV News
Suicide Squad: KTJL Twist Would Make Its Roster Even Better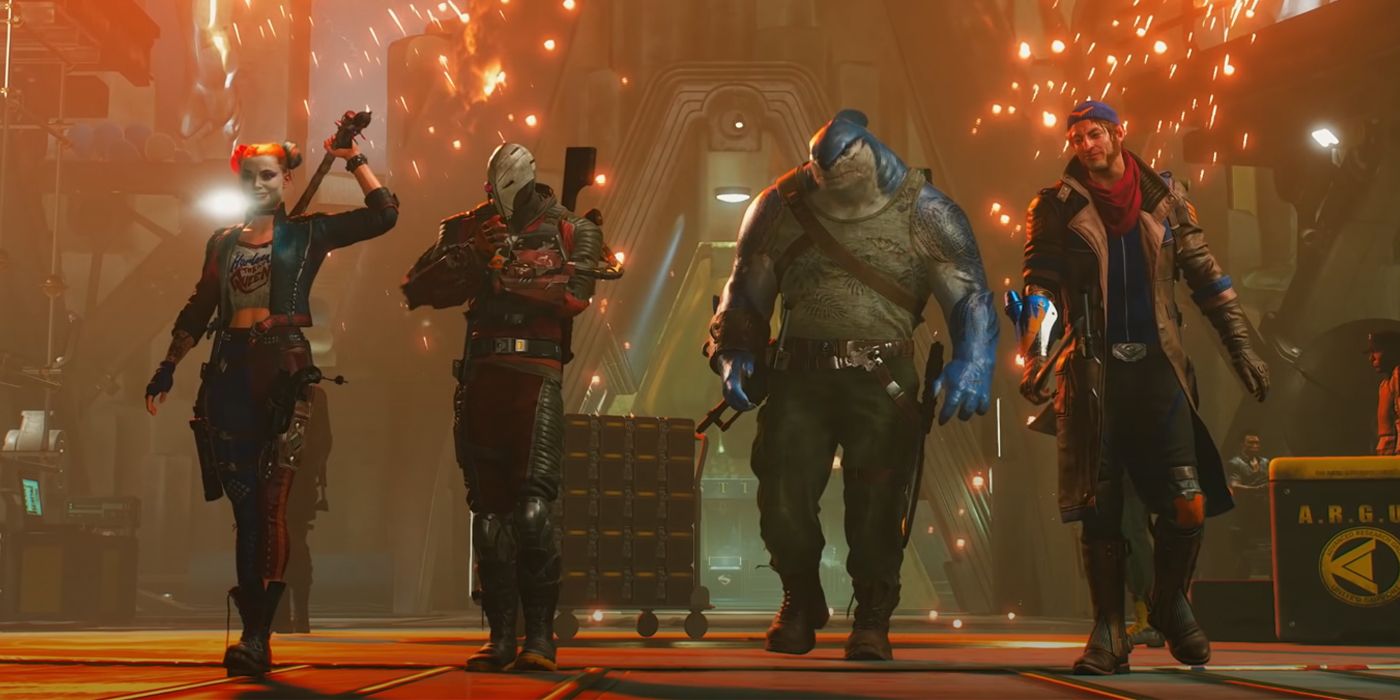 Players should be able to unlock and play as the Justice League once they've defeated them, with the DC characters teaming up to stop Brainiac's plan.
A plot twist could improve upon Suicide Squad: Kill the Justice League's roster of playable characters. Rocksteady's return to the Arkhamverse introduces several DC characters who had previously been only referred to in the Batman: Arkham titles, and will see the titular Suicide Squad (aka Task Force X) ordered by ARGUS Director Amanda Waller to kill several members of the Justice League who have fallen under Brainiac's mind control as the supervillain attempts to invade Metropolis.
It's unlikely that Suicide Squad: KTJL will kill Justice League members so soon after introducing the iconic heroes to the Arkhamverse. Therefore, Rocksteady will likely have Task Force X going against Waller's commands and saving their foes. Why a team that has spent so long clashing with the heroes would choose to save them is yet to be seen, but it could have something to do with the appearance of Wonder Woman, who seems to be resistant to Brainiac's control.
Related: Suicide Squad: Kill the Justice League's Wonder Woman May Not Be Evil
Justice League Members Should Become Playable In Suicide Squad: KTJL
Currently, Suicide Squad's roster of playable heroes is made up of the Batman: Arkham series' Harley Quinn and Deadshot, and Captain Boomerang and King Shark, whose Arkhamverse incarnations are being introduced to players for the first time. It would be an interesting twist if players could unlock and take control of the DC Universe's greatest heroes, and have members of the Justice League work alongside Task Force X after they're saved.
A trailer at the 2022 Game Awards revealed Kevin Conroy's return as Batman in Suicide Squad: KTJL, with it being his final performance prior to his heartbreaking passing. Currently, KTJL is a third-person shooter, but being able to take control of the Dark Knight again could see the return of many acclaimed gameplay mechanics from the Batman: Arkham titles, even for small segments that tie into the game's story akin to Catwoman's missions in Batman: Arkham City. Players could also experience entirely new gameplay styles with other heroes once unlocked, such as speed and physics-based gameplay for Flash.
Suicide Squad Should At Least Let The Justice League Be AI Teammates
If the option to play as the rescued DC heroes isn't possible, it would still be fun to implement them into the title's gameplay somehow. This could take the form of AI teammate commands similar to those seen in Marvel's Guardians of the Galaxy's gameplay, which could still utilize the Justice League's individual skillsets and powers to help save further heroes (e.g. allowing Wonder Woman to go toe-to-toe with a mind-controlled Superman due to her comparable strength, while players carry out additional objectives to help reverse the brainwashing).
While there have been glimpses of gameplay that show off the Suicide Squad's shooter mechanics, most of Suicide Squad: Kill the Justice League's trailers have been comprised of cinematics and cutscene footage to date. Until players see more gameplay footage, the extent of the Justice League members' roles in the game, once they're defeated, is yet to be seen. Given how the Batman: Arkham series gradually allowed players to take control of more of the Arkhamverse's other DC heroes, and not just Batman as the series progressed, it would be great to see Rocksteady repeat a similar move in Suicide Squad: Kill the Justice League and allow players to take control of some of DC's premier superhero team.
More: Suicide Squad: KTJL Is Flipping Batman: Arkham On Its Head
Source: Warner Bros. Games/YouTube
Share this news on your Fb,Twitter and Whatsapp
NY Press News:Latest News Headlines
NY Press News||Health||New York||USA News||Technology||World NewsTimes News Network:Latest News Headlines
Times News Network||Health||New York||USA News||Technology||World News