Movie/TV News
The Walking Dead's Daryl Spinoff Gets Official Title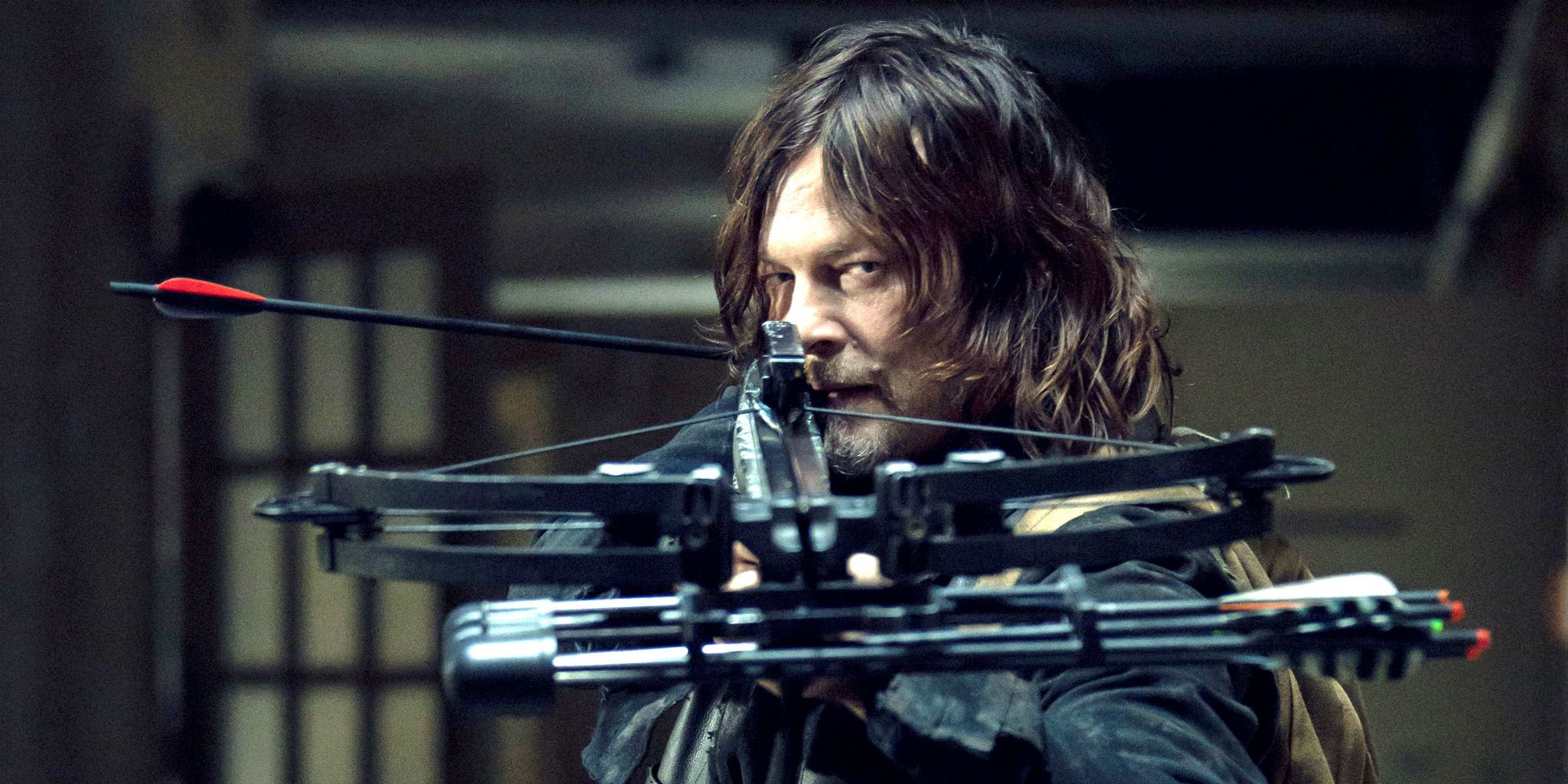 Ahead of the mainline show's return, The Walking Dead's Daryl spinoff series has received an official title. The Walking Dead first premiered on Halloween in 2010, and has since grown to become one of the largest zombie horror franchises in the world. The series has spawned several other spinoff shows, including Fear the Walking Dead which began in 2015, and The Walking Dead: World Beyond in 2020. The last part of the final season of The Walking Dead hit AMC on Sunday, and the series finale is expected to debut on November 20.
With The Walking Dead coming to an end, several more projects have been announced to keep the franchise going after the series finale. The first of these is The Walking Dead: Dead City, previously named Isle of the Dead, a six-episode spinoff that follows fan-favorite characters Maggie Rhee and Negan as they traverse Manhattan. There has also been a Rick Grimes and Michonne spinoff announced, which will replace what was originally conceived to be three Rick-centered films. A potential Daryl Dixon (Norman Reedus) series was announced in September 2020, that was set to follow Daryl and Carol (Melissa McBride). However, when it was revealed that the shooting of this series would be done in Europe, McBride stepped out of the project, citing an inability to film so far from home for so long, the spinoff was then re-tooled to be entirely focused on Daryl, rather than on Daryl and Carol, and now audiences are learning a key new detail for the series.
Related: How Walking Dead Season 11 Part 3's Story Connects To Daryl's Spinoff
In a Twitter post, Norman Reedus shared The Walking Dead's Daryl spinoff series' official title. Aptly titled Daryl Dixon, the series' title appears in front of a green, scratched-and-torn picture of the Eiffel Tower. The image is similar to that of the title card teaser for The Walking Dead: Dead City, which shows the series' name in front of a green image of the Statue of Liberty. Check out Reedus' post above:
Will TWD's Daryl Spinoff Involve Carol With New Title?
With McBride having stepped away from the series in April 2022 due to logistical issues with long-term shooting, audiences have been left to wonder if this means Carol will no longer have a role in Daryl Dixon at all. The title certainly denotes that the show will be centered around Daryl and his time spent in Europe, but this doesn't mean Carol won't make an appearance. With Daryl Dixon slated to premiere sometime in 2023, after the final episode of The Walking Dead has premiered, McBride may want to return to the franchise to continue on Carol's story, or finish it out.
Though there has been little information definitively released about the upcoming Rick and Michonne spinoff, The Walking Dead fans have been wondering if all the upcoming spinoffs will perhaps tie together, with some much-loved characters appearing in episodes of different spinoffs. Even if Carol doesn't make an appearance in Daryl Dixon, there's still potential for her to appear in The Walking Dead: Dead City, the Rick and Michonne spinoff, or other parts of the post-apocalyptic universe. With a little more than a month to go until The Walking Dead finale hits AMC, there's still time to see where fan-favorite characters will end up as they continue to battle the Commonwealth, before going their separate ways for their respective spinoff series.
Next: The Walking Dead Finale Promises To Properly Honor The Original CastSource: Norman Reedus/Twitter
Share this news on your Fb,Twitter and Whatsapp
NY Press News:Latest News Headlines
NY Press News||Health||New York||USA News||Technology||World NewsTimes News Network:Latest News Headlines
Times News Network||Health||New York||USA News||Technology||World News