Movie/TV News
Top Gun 2 Producer Reveals Only Actor Who Didn't Throw Up (Except Cruise)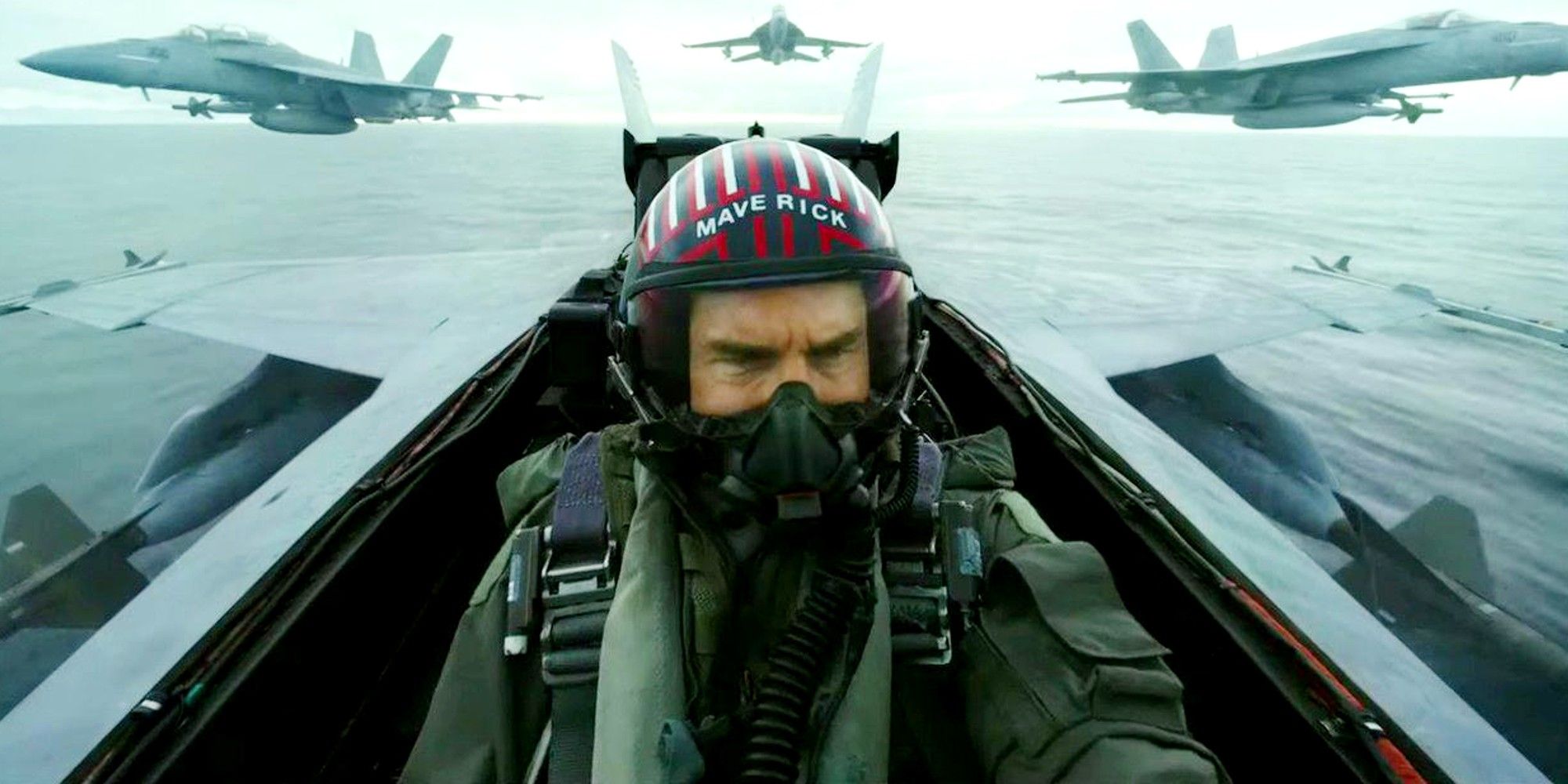 Producer Jerry Bruckheimer reveals the only actor besides Tom Cruise who didn't throw up while shooting Top Gun: Maverick's flight scenes.
Top Gun: Maverick producer Jerry Bruckheimer recently revealed the only actor besides Tom Cruise who did not throw up while shooting the film's many flight scenes. Cruise has returned to the role of Pete "Maverick" Mitchell, the hot-shot pilot from the 1986 U.S. Navy action-adventure Top Gun. Although the Tony Scott-directed film received mixed reviews from critics upon its initial release, the movie went on to generate a massive cult following and quickly became one of the essential films that defined 1980s cinema. This fan following, coupled with a riveting story and close attention-to-detail, helped propel Top Gun: Maverick to near universal critical acclaim.
Known for his penchant for realism, Cruise with the help from the U.S. Navy set up a rigorous Top Gun "boot camp" designed to acclimate the actors to high G-forces and real F/A-18 Superhornet fighter jets that serve as many of the scenes' sets. On top of tough physical training, Cruise put the actors through three months of specialized flight school to have the cast familiarize themselves with the movement and handling of an actual aircraft. This allowed for a high-level of authenticity unlike anything seen before in a film of this nature.
Related: Top Gun: Maverick Review – A Sequel Better Than An Already Iconic Original
Total Film caught up with Bruckheimer who revealed that there was only one actor other than Cruise who did not vomit while shooting the flight scenes for Top Gun: Maverick. The producer explained that each scene featuring an actor inside a fighter jet is real, and that the strain present on the cast's faces as they pull off the stunts in the film is not acting. This led to nearly every actor throwing up within their aircraft. Read who Bruckheimer singles out as one of the cast members who managed to maintain their composure, below:
"When you see the expressions on their faces – they're not acting. When you see the plane going straight up, they're going straight up. When you see the plane upside down, they're upside down. You can just imagine the physical exertion that every actor went through.

"A lot of them still threw up in the planes. Except for Monica [Barbaro] – she's the only one that could handle the G-forces better than the other actors. Of course, Tom too."
Barbaro plays Lieutenant Natasha "Phoenix" Trace, one of the hotshot trainees under Mitchell's tutelage at the TOPGUN school. Knowing that every other actor—except for Cruise, who is a pilot—vomited in the airplanes is an impressive feat, especially when co-star Lewis Pullman revealed that he puked a great deal. However, it appears that such lengths to set a high-bar for realistic fighter scenes has paid off as Top Gun: Maverick has wowed critics all over the world.
Cruise is renowned for pushing his films to surpass the limits of what was previously thought impossible in regard to the realism of Hollywood stunts. His passion can be seen in the Mission Impossible franchise where the star has planned and completed some of the most incredible set pieces set to film. He has hung from the side of airplane as it took off, scaled the tallest building in the world, and leapt from one building to another, famously snapping his ankle upon landing. Cruise's desire for realism may soon take him into orbit as he wishes to make a movie in outer space. Top Gun: Maverick is yet another example of the high-bar set by the star. With the actor increasing in age, only Barbaro has been able to match Cruise's steeled composure.
Next: What Happened To Maverick Since Top Gun
Source: Total Film (via Games Radar)
Top Gun: Maverick/Top Gun 2 (2022)Release date: May 27, 2022
Obi-Wan Kenobi: Ewan McGregor Felt Hayden Christensen Had To Come Back
About The Author
Share this news on your Fb,Twitter and Whatsapp
NY Press News:Latest News Headlines
NY Press News||Health||New York||USA News||Technology||World NewsTimes News Network:Latest News Headlines
Times News Network||Health||New York||USA News||Technology||World News