Entertainment
Which Roulette Version Gives The Player More Winning Chances?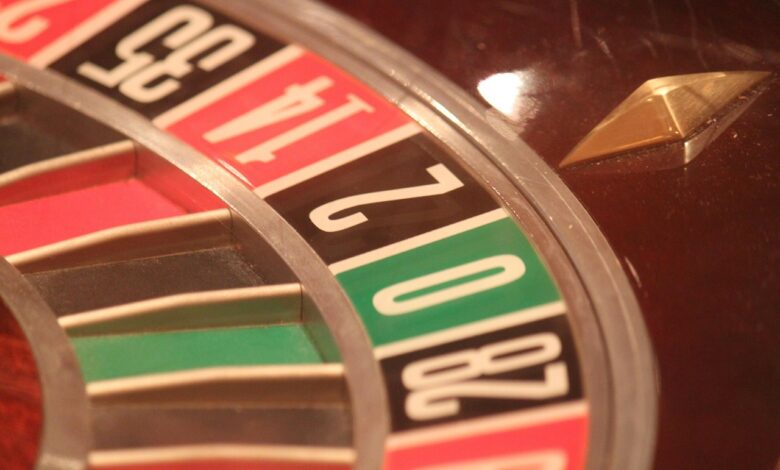 When you decide to play a few games or roulette online, you'll soon see that you have some decisions to make.
Rather than being a single type of game, roulette on the internet is represented through a variety of different versions that are each slightly different, so how can you choose the best option?
The American Version Has a Double Zero
If you see the word American in the title of a roulette game, you know what to expect. This variant has a major drawback, and that's the fact that there's a double zero pocket as well as the usual single zero.
It doesn't sound like a big deal maybe, but the effect of this extra zero is that it becomes more difficult for you to win. The wheel has numbers from 1 to 36, plus those two zero pockets, but if you correctly predict a single number the payout is 35 to 1. This gives it a house edge of 5.26%.
The same house edge applies to just about every bet in American versions of roulette but there is one that produces a worse house edge. This is the five-number bet that is only available on American wheels and covers zero and double zero as well as 1, 2, and 3. This wager has the worst house edge in the game at 7.89% and should be avoided.
European Roulette Has Just One Zero
Looking at European versions of the roulette game now, we can see right away that there's a big advantage that boosts your chances of winning. This is because European games don't have the double zero pocket, they just have a single zero.
Because of this, there are 37 pockets instead of the 38 present in American versions. Yet, the straight-up bet on a single number still pays you at the same rate of 35 to 1. This lowers the house edge to 2.70%, which is the same for all other bets too.
The difference in the house edge might not seem all that much, and of course, we need to bear in mind that this is a game of chance so you might win more on an American game than a European if you play a few spins.
However, the house edge is likely to gradually become more evident the more you play. Over thousands of spins of the wheel, you would expect the European game to give a better return than American roulette.
You can find both American and European roulette and explore their differences here: https://www.bovada.lv/casino/roulette-games
Some French Versions Give You Extra Help
If you see French mentioned in the title, you might discover a variant that has some interesting differences from the normal European games of roulette. The clearest difference is in the range of additional bets such as orphelins and voisins.
These extra bets are shown in the racetrack section and are slightly more complex than the usual roulette bets, as they cover a selection of numbers and each needs more than one chip. However, unless you use them as part of a strategy, your chances of winning aren't affected, as the house edge remains at 2.70%.
Yet, there is an additional rule on some French roulette games that can give you some aid. This is whether la partage is applied, giving you back half of your stake if you place an even-money bet but the zero comes up. En prison is similar but it leaves your stake on the table so you can try to win it back on the following game.
Live Dealer Games Vary Widely
You'll also notice that there are now a lot of online roulette games that include a mention of live play in their titles, or that show a human croupier in their icon in the casino lobby. These are live dealer games where the action is beamed to your device directly from a land casino or a special studio.
You'll find both American and European versions presented in this way, and the chances of winning are exactly the same as stated above. This is because live dealer games simply provide a different kind of presentation rather than changing any of the rules.
Unless the game mentions additional rules or other changes, you'll get the same version with the same house edge that you would play in a physical casino or online at a virtual table.
Summary
It's easy to see why roulette remains such a hugely popular casino game. The simplicity and excitement of this game have translated well to online play and players can now try out different versions very easily while at home.
In general terms, European variants increase your chances of winning when compared to American roulette. French versions give you an additional helping hand when they include la partage en prison rules. However, any type of roulette game is enjoyable and gives you a fair chance of winning some cash.