Entertainment
Will Smith Oscars slap: Chris Rock paints Jada Pinkett Smith as real villain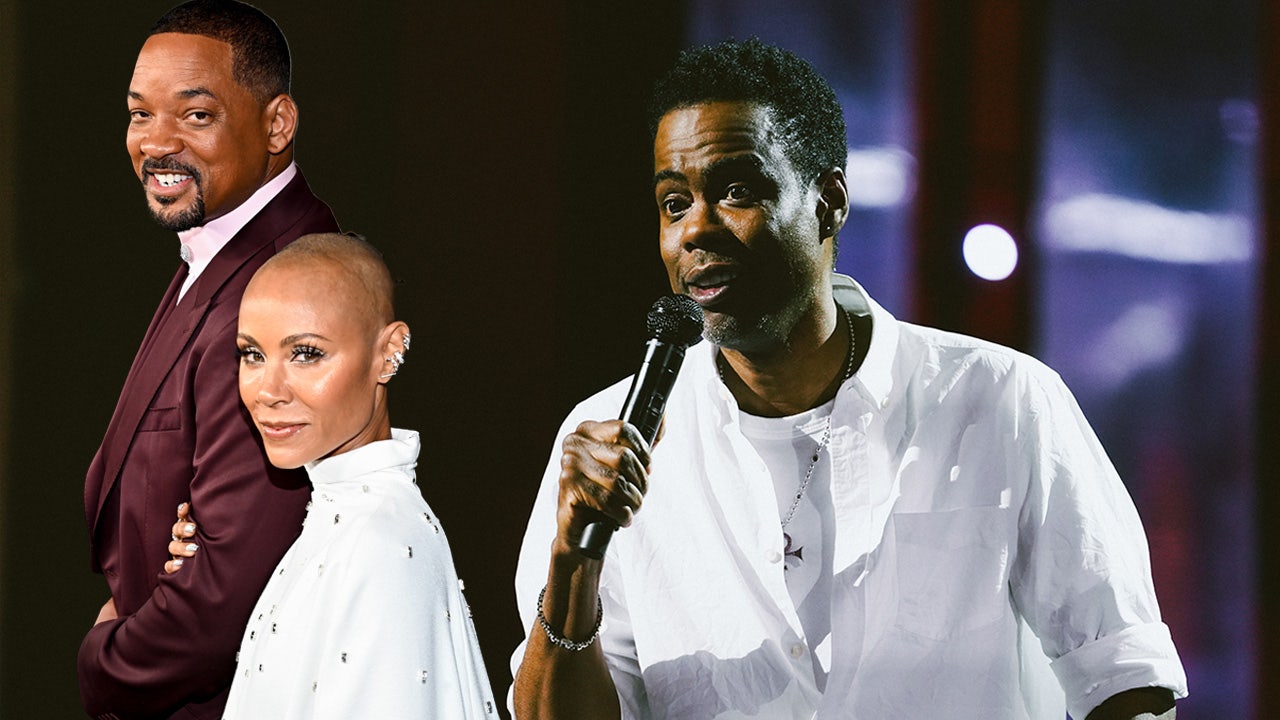 [ad_1]
The slap heard (and seen) around the world is still causing shock waves nearly one year later.
Chris Rock spent the summer touring with his famous friends, and he worked out all the kinks in his routine before debuting his latest special, "Selective Outrage," where he addressed the Will Smith Oscars slap.
The 58-year-old comedian took aim once again at Jada Pinkett Smith, but this time criticizing her 2016 "entanglement" with Smith family friend August Alsina.
Rock's latest attempt to put the Academy Awards in the past only came at the price of putting Will's wife even further in the spotlight. Brand expert Eric Schiffer explained to Fox News Digital that the Netflix show would likely affect Smith but not Jada.
CHRIS ROCK RIPS WILL SMITH WHILE ADDRESSING OSCARS SLAP AND JADA'S 'ENTANGLEMENTS'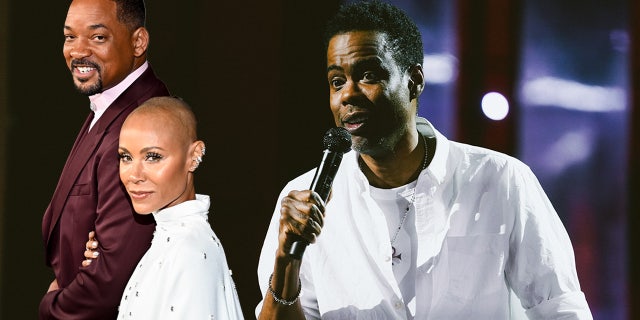 "Rock's special is a devastating body blow to Will Smith's brand at a time people's memories started to fade, but it won't have any material effect on Jada's brand," Schiffer said.
Rock was famously hit across the face by Smith before presenting an award during the live telecast of the 94th Academy Awards after he told a joke about Jada.
Smith stormed the stage after Rock joked about Jada's bald head in a reference to "G.I. Jane." Pinkett Smith had previously discussed her struggles with alopecia, an autoimmune disorder that causes hair loss.
"You all know what happened to me, getting smacked by Suge Smith," Rock began on Saturday's special. "Everybody knows! Everybody f—— knows! Yes, it happened. I got smacked. A year ago, I got slapped at the f—— Oscars by this motherf—– and people are like, 'Did it hurt?' It still hurts! I got 'Summertime' ringing in my ear! But I'm not a victim. You will never see me on Oprah or Gayle, crying."
COMEDIANS DEFEND CHRIS ROCK OVER BACKLASH TO WILL SMITH, JADA PINKETT JOKES
Rock said audiences had "selective outrage" and referenced Jada's "entanglements."
"And for people who don't know what everybody knows — Will Smith, his wife was f—— her son's friend," he said. "We all been cheated on. Everybody have been cheated on. None of us have ever been interviewed by the person that cheated on us on television.
"She hurt him way more than he hurt me."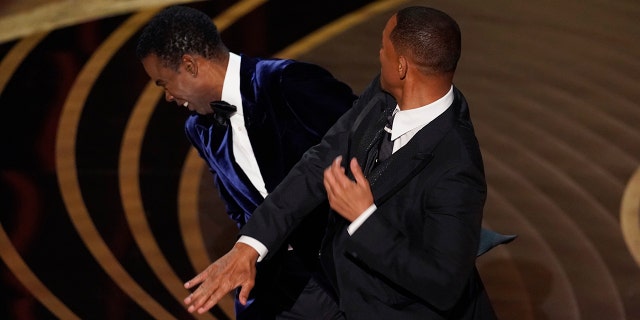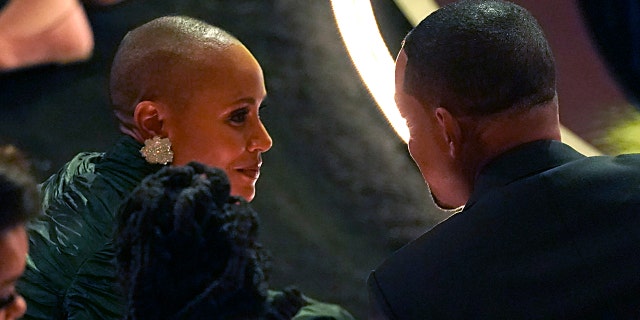 Rock tested out bits on the road with Dave Chappelle and Kevin Hart but nothing that included Smith's wife.
Schiffer noted that Rock's words seemed calculated "because targeting Jada intended to enflame Will, who is now forced to suck it up without firing back."
After previously denying reports of an affair with Alsina, Pinkett Smith confirmed she was involved with the musician in a conversation with Smith on "Red Table Talk" in 2020.
"I got into a different kind of 'entanglement' with August," the actress revealed, while also admitting that she and Smith were separated at the time. She further clarified, "It was a relationship, absolutely."
Jada and Will were married in 1997 and have two children together: Willow and Jaden. He has son, Trey, from his first marriage to "Real Housewives of Beverly Hills" star Sheree Zampino.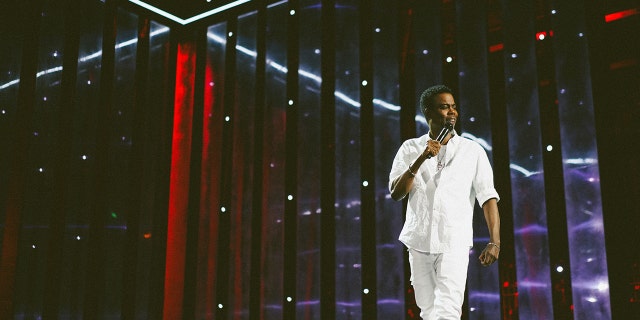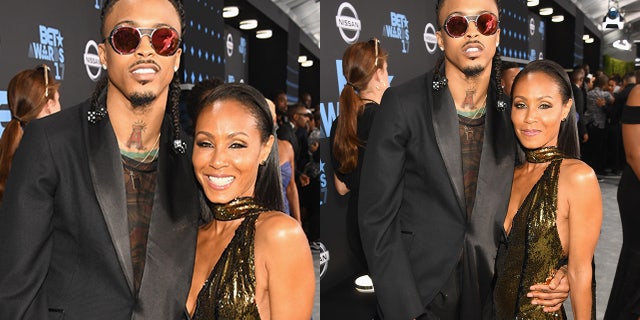 At the end of the discussion on her Facebook Watch series, they admitted there were bumpy patches in their marriage, but ultimately they stuck it out: "We ride together. We die together," they said, referencing Will's famous "Bad Boys" movie line.
On his Netflix special, Rock said of Smith, "Everybody in the world called him a b—-. I tried to call the motherf—– and give him my condolences; he ain't pick up for me."
CHRIS ROCK'S JABS AT MEGHAN MARKLE'S RACISM CLAIMS ARE 'A REAL PUNCH IN THE GUT': EXPERT
"Everybody called that man a b—-, f—— Charlamagne [tha God] called him a b—-, 'The Breakfast Club' called him a b—– and 'The View' and 'The Talk,' and every rapper, they called him a b—-, his wife a predator, everybody called him a b—-. Everybody! Everybody! And who does he hit? Me!"
For his part, Alsina's rep told Entertainment Tonight he "has not seen" the special – "He's busy on tour," the rep stated.
Rock also said Jada told him that he shouldn't host the Oscars after Smith wasn't nominated for his performance in 2015's "Concussion."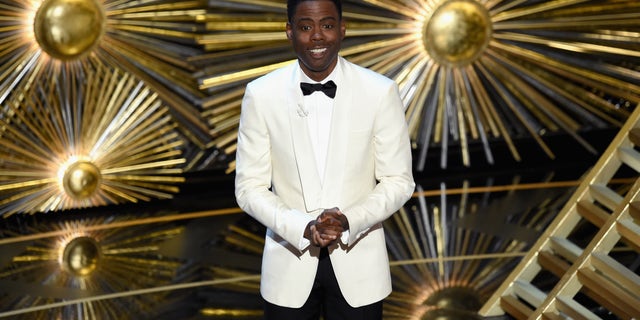 "So, did I do some jokes about it, who gives a f—?" he said. "That's how it is. She starts it, I finish it. That's what the f— happened. Nobody's picking on this b—-. She started this s—." He added that she told him to "quit his job" because of the "Concussion" snub.
CLICK HERE TO SIGN UP FOR THE ENTERTAINMENT NEWSLETTER
"And then this n—- gives me a concussion," he said.
Despite Rock's jabs at Jada during the special – which was filmed in her Baltimore hometown – Schiffer insisted her base is strong and audiences simply won't allow it.
"Jada has an army of fans, and this won't have a material effect, nor should it create challenges to her personal life," he said.
Pinkett Smith found fame decades ago starring on "Menace II Society," "A Different World" and "A Low Down Dirty Shame."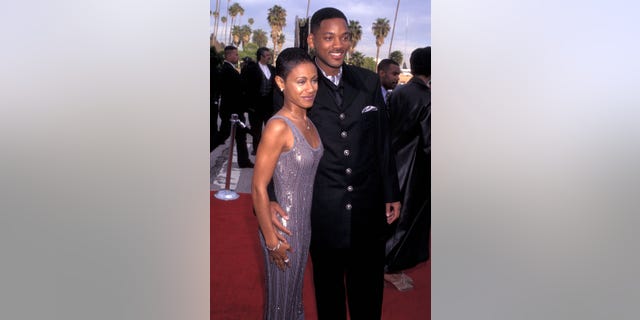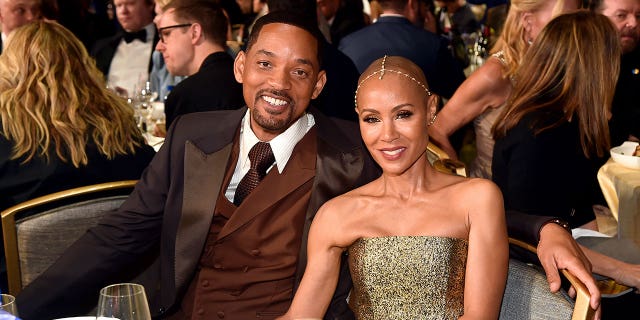 She has dozens of credits to her name and a host of projects in the works, including her popular "Red Table Talks" series and the return of "Girls Trip" with Queen Latifah and Tiffany Haddish.
Schiffer believes that while Rock tried to take Jada down, he only succeeded in creating a bigger rift with Will.
"It was brilliant of Chris to tell his story in a searing slaughter of a rebuttal so close to the Oscars," he said, noting that Smith "lit the torch of war," but Rock's special ultimately sends the actor "a message to think about who you are picking a fight with before you take that swing."
CLICK HERE TO GET THE FOX NEWS APP
[ad_2]
Share this news on your Fb,Twitter and Whatsapp
Times News Network:Latest News Headlines
Times News Network||Health||New York||USA News||Technology||World News