Politics
AOC faces House ethics probe over Met Gala, watchdog finds 'substantial reason to believe' violations occurred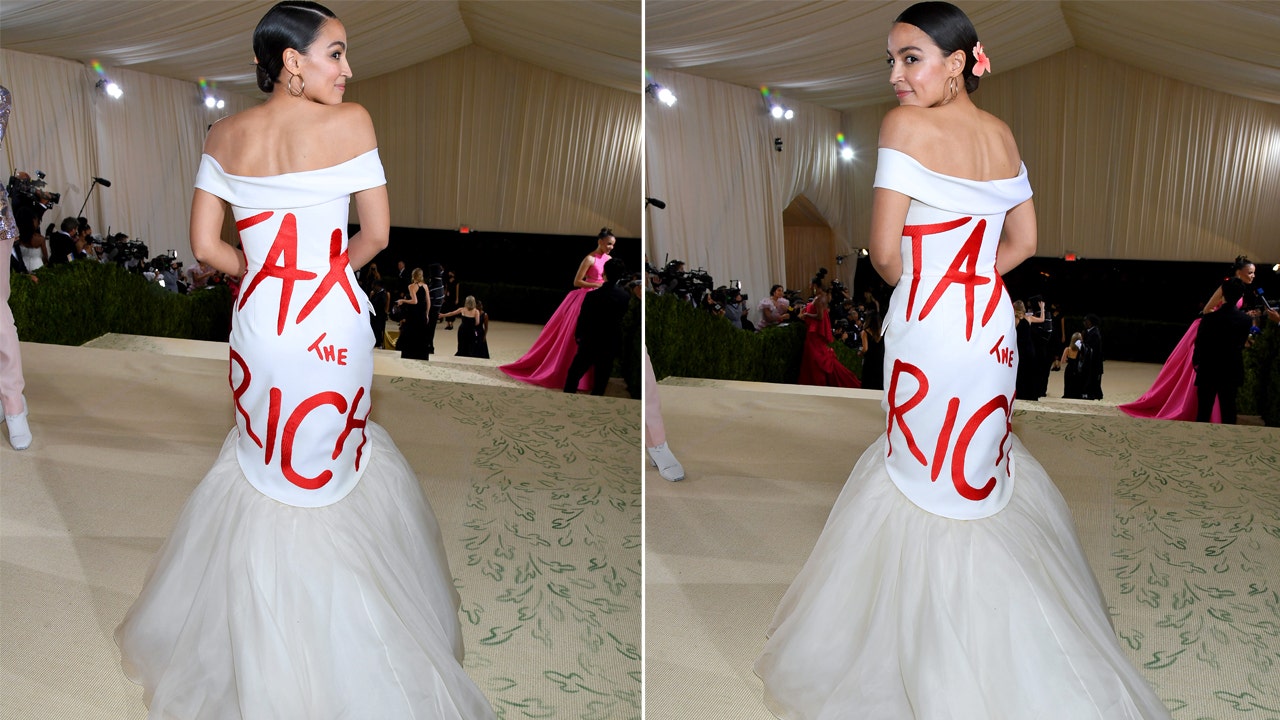 [ad_1]
The House Office of Congressional Ethics found "substantial reason to believe" that Rep. Alexandria Ocasio-Cortez, D-N.Y., improperly accepted gifts in the form of tickets during her appearance at the 2021 Met Gala.
A report from the Office of Congressional Ethics states that Ocasio-Cortez was accused of accepting "impermissible gifts associated with her attendance at the Met Gala in 2021" which may have violated House rules, standards of conduct and federal law.
After the office's review, it recommended that the House Committee on Ethics review the allegation further because "there is substantial reason to believe that she accepted impermissible gifts associated with her attendance at the Met Gala in 2021."
According to the report from the Office of Congressional Ethics, Ocasio-Cortez "received a series of goods and services which she did not pay for" associated with her attendance at the Met Gala until the review was opened.
NEW YORK REP. ALEXANDRIA OCASIO-CORTEZ UNDER INVESTIGATION BY HOUSE ETHICS COMMITTEE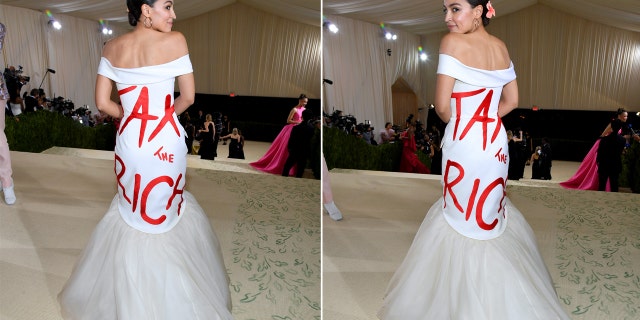 "In 2021, Rep. Ocasio-Cortez was invited to and attended the Met Gala with Mr. Roberts. As part of her attendance, Rep. Ocasio-Cortez was provided with a couture dress, handbag, shoes, and jewelry. She also received hair, makeup, transportation, and ready-room services. Riley Roberts received a bowtie and shoes in advance of the event," the report states. "While Rep. Ocasio-Cortez appears to have now paid for the rental value of the attire she wore to the Met Gala and for the goods and services she and her partner received in connection with this September 2021 event, payment for these goods and services did not occur until after the OCE contacted her in connection with this review."
However, the ethics office says that Ocasio-Cortez may have not paid for "several thousands of dollars' worth of goods and services provided to her."
RASHIDA TLAIB, 'SQUAD'-LINKED COMMITTEES PUSHED LARGE SUMS TO ANTI-ISRAEL ACTIVIST'S CONSULTING FIRM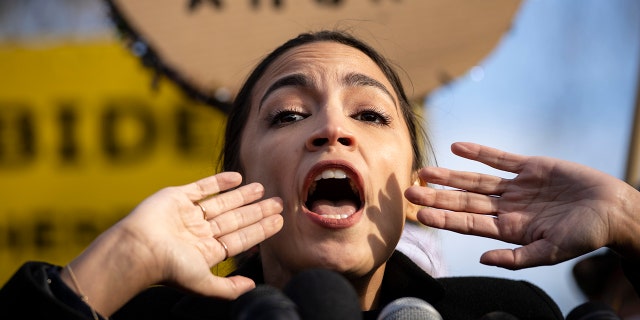 Ocasio-Cortez was invited to the 2021 Met Gala as guests of Vogue's Editor-in-Chief Anna Wintour. The report states that Ocasio-Cortez was invited to the Met Gala in 2019, but couldn't attend, and the Met Gala was canceled in 2020 due to COVID-19. 
The congresswoman told the ethics office that a determination was made in advance of the Met Gala, in conjunction with her team as well as counsel, "that she would be personally paying for the attire and services she received in connection with the Met Gala."
In response to the ethics office review, Ocasio-Cortez's counsel said that the matter isn't a violation of House rules.
"Though no Ethics violation has been found, the Office of Congressional Ethics ("OCE") did identify that there were delays in paying vendors for costs associated with the Congresswoman's attendance at the Met Gala. The Congresswoman finds these delays unacceptable, and she has taken several steps to ensure nothing of this nature will ever happen again," David Mitrani, council for Ocasio-Cortez, said. 
CLICK HERE TO GET THE FOX NEWS APP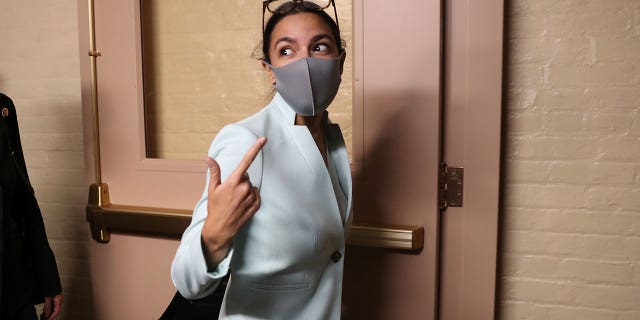 "However, while regrettable, this matter definitively does not rise to the level of a violation of House Rules or of federal law. Even after OCE's exhaustive review of the Congresswoman's personal communications, there is no evidence that she ever intended to avoid these expenses. To the contrary, the record clearly shows that the Congresswoman always understood that she had to pay for these expenses personally — and she even worked with the undersigned counsel prior to the event to ensure that she complied with all applicable ethics rules," he added.
Fox News Digital reached out to Ocasio-Cortez's office for comment.
[ad_2]
Share this news on your Fb,Twitter and Whatsapp
Times News Network:Latest News Headlines
Times News Network||Health||New York||USA News||Technology||World News