Politics
Dem Hispanic caucus takes aim at Biden admin's border moves, as left-wing backlash builds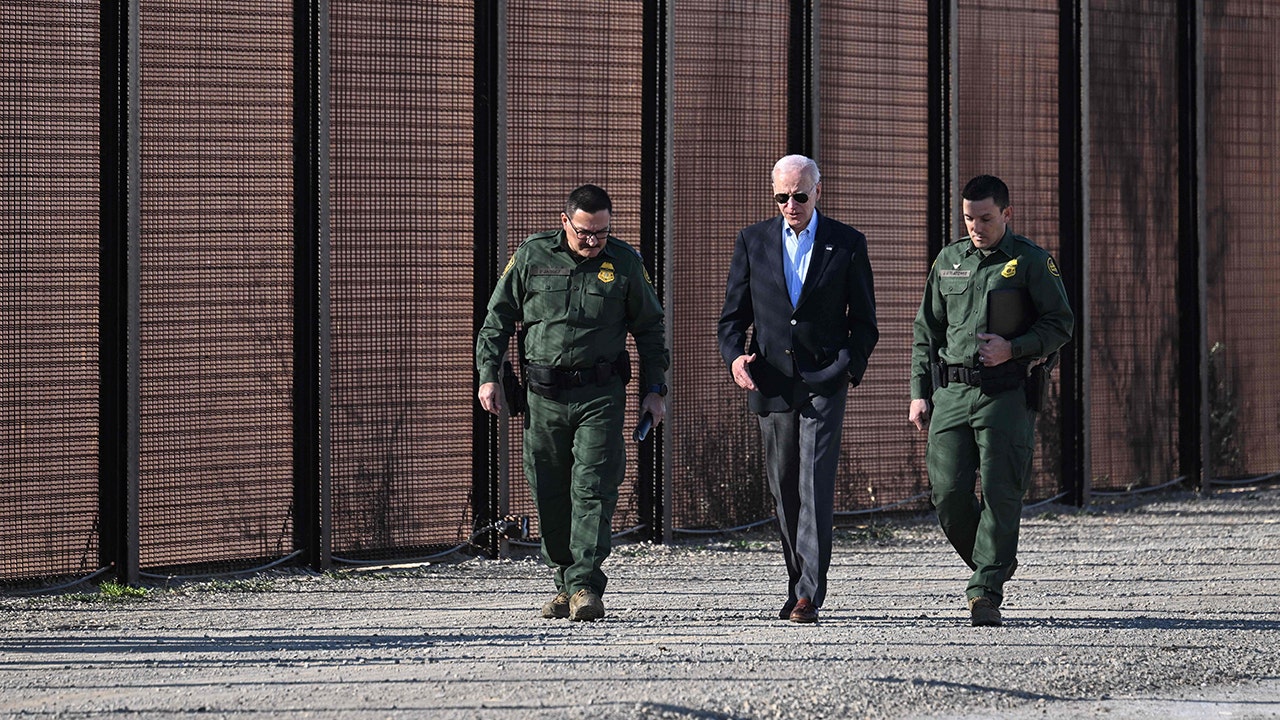 [ad_1]
Democrats in the Congressional Hispanic Caucus took aim this week at the Biden administration's recently announced measures to get control of the overwhelming migrant crisis at the southern border, marking the latest criticism from the administration's left flank.
Rep. Adriano Espaillat, D-N.Y., said in a press conference on Thursday that the caucus had expressed "some concerns regarding the recent policies that have been put in place by the administration."
In January, the administration announced a humanitarian parole program for Nicaraguans, Cubans, Haitians and Venezuelans, which allows 30,000 migrants in a month if they meet certain conditions, including having a sponsor in the U.S. and passing background checks.
In addition to that policy, the administration has expanded Title 42 expulsions to those nationalities, while also introducing a new asylum rule, which would automatically make migrants eligible for asylum if they crossed the border illegally between ports of entry and have not claimed asylum at a country they have already passed through.
BIDEN ADMINISTRATION'S CBP ONE APP TO MANAGE MIGRATION PLAGUED BY LOW STORE RATINGS, TECH ISSUES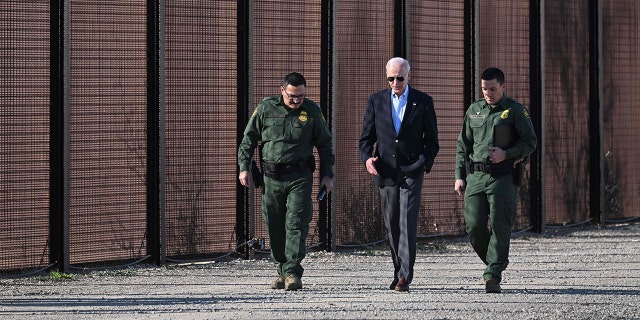 "We are a nation of immigrants, and we are a nation of laws. We are strengthening the availability of legal, orderly pathways for migrants to come to the United States, at the same time proposing new consequences on those who fail to use processes made available to them by the United States and its regional partners," Homeland Security Secretary Alejandro Mayorkas said in a statement announcing the rule.
But left-wing critics have compared that asylum rule to a Trump-era transit ban. The administration has rejected that narrative, saying that it is expanding legal pathways that were not there during the prior administration. It is also expanding the use of a CBP One app to allow migrants to schedule appointments, but that has been marred by technical issues.
On Thursday, Espaillat summarized the caucus' concerns with the recent rollouts. He said that asylum seekers come to the U.S. because they are fleeing political and gang violence and for economic reasons. 
"That's why they come seeking asylum. And we should not alter the traditional model which provides harbor to them," he said.
He also complained about the conditions set for meeting the parole program.
"Right now, the plan proposes that you have a sponsor — somewhat of a privilege to have a sponsor in the United States and probably has a cushy bank account and could bring you here," he said.
"Not all asylum seekers can count on having a sponsor. You also have to apply via the [CBP One] app, which is complicated to begin with and collapses on many occasions. And so and in addition to that, of course, and if you don't seek refuge in other countries, and you cannot prove that you seek refuge in other countries, you cannot opt for parole. So these are trouble policies," he said.
BIDEN ADMIN TAKES FIRE FROM DEMS, ACTIVISTS FOR 'SHOCKINGLY INHUMANE' BORDER POLICY LIMITING ASYLUM CLAIMS
The pushback comes after immigration activists and Democrats in both chambers reacted angrily to the asylum rule and often did not hold back in their criticism of the Democratic administration. 
"We are deeply disappointed that the Administration has chosen to move forward with publishing this proposed rule, which only perpetuates the harmful myth that asylum seekers are a threat to this nation," Sens. Bob Menendez, D-NJ, Cory Booker, D-NJ, Ben Ray Lujan, D-NM, and Alex Padilla, D-Calif., said in a statement last month. 
"In reality, they are pursuing a legal pathway in the United States. We have an obligation to protect vulnerable migrants under domestic and international law and should not leave vulnerable migrants stranded in countries unable to protect them," they said.
Rep. Lou Correa, D-Calif., called the move "unconscionable, unacceptable, and un-American."
"The ability to seek asylum is a bedrock principle protected by federal law and should never be violated," House Judiciary Committee Ranking Member Jerrold Nadler and Rep. Pramila Jayapal, said. "We should not be restricting legal pathways to enter the United States, we should be expanding them."
FORMER BIDEN OFFICIAL SAYS ADMIN'S LATEST ACTION 'NORMALIZES' WHITE NATIONALIST BELIEFS ABOUT MIGRANTS 
Meanwhile, the American Civil Liberties Union has threatened to sue over the rule if it goes through, while other immigrant rights groups have accused the administration of undermining what they see as the right of migrants to travel into the U.S. and claim asylum.
"The previous asylum transit ban was reprehensible and unacceptable, and this version is as well," Anna Gallagher, executive director of the Catholic Legal Immigration Network, said.
There have also been reported grumblings from within the administration. One administration official told the L.A. Times this week that "asylum at the border no longer exists as we previously thought of it." Another official told the outlet that "Democrats have lost the ability to, with a straight face, criticize Trump or the next Republican administration's approach on immigration."
One former White House official said on Twitter last month that the move "normalizes the white nationalist belief that asylum seekers from certain countries are less deserving of humanitarian protections."
The rule also faces criticism from the right, with immigration hawks pointing to significant carveouts, including for trafficking victims and tech issues, as a way to allow more migrants in. Meanwhile, 20 GOP-led states have sued to shut down the parole program as they claim it exceeds congressional limits on the use of parole.
CLICK HERE TO GET THE FOX NEWS APP
The administration has pointed to a sharp drop in border numbers between December and January as proof that the initial measures are working. Sources have told Fox News that February's numbers could also be lower, which would likely be used by the administration to bolster its case that its measures are working.
Meanwhile, it has called on Republicans in Congress to provide more funding for the border, as well as to support a sweeping immigration bill, which has so far failed to draw support from Republicans for its inclusion of a pathway to citizenship for millions of illegal immigrants already in the U.S.


[ad_2]
Share this news on your Fb,Twitter and Whatsapp
Times News Network:Latest News Headlines
Times News Network||Health||New York||USA News||Technology||World News