Sports
Cheltenham Festival: The competition between Shishkin and Energumene could well carry over from Ascot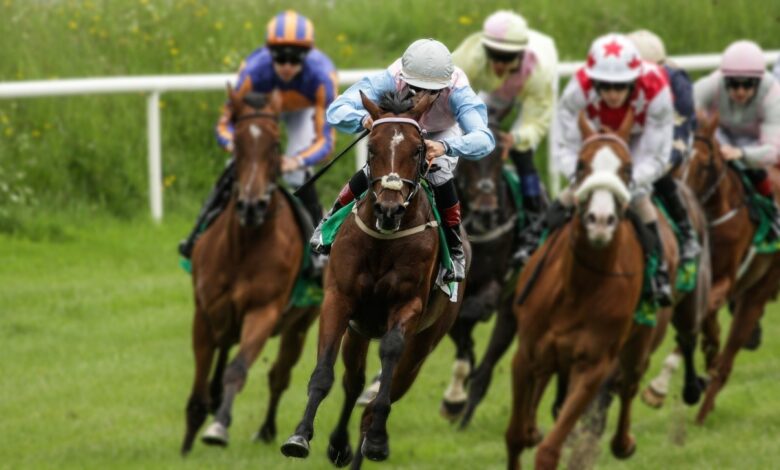 Although we are just a few short weeks into 2022, the horse racing calendar certainly promises to be an entertaining one. This time last year, the country was plunged into it's third national lockdown and with no end in sight, races were taking place behind closed doors with the eery silence of empty racetracks becoming as demoralising as it was tedious. Flash forward 12 months and we are gearing towards the return of the Cheltenham Festival, complete with a capacity crowd and the drama and entertainment the showpiece events usually deliver.
There will be plenty of stories that evolve between now and the start of the Festival, but perhaps none more enjoyable than the battle between Shishkin and Energumene. The pair have been stealing the headlines where Grade One racing is concerned, with a close encounter at Ascot setting up a dream rematch in a few weeks' time. So often these races fail to live up to the hype imposed on them by Cheltenham races betting tips, but based off their action in the Clarence House Chase, both Willie Mullins and Nick Henderson will be chasing the bragging rights when the Champion Chase rolls around.
Indeed, it was Shishkin that emerged victorious at Ascot. It was a rivalry long in the making, Henderson's eight-year-old came in slightly ahead as the favourite, and while Cheltenham racing tips are still some way away from being reliable, a strong performance in the Clarence House will certainly do him no harm. He may have pressed from the start but the win was far from perfect — still needing to pad out some consistency with jumping before the Champion Chase. Nonetheless, Henderson was certainly pleased with the result, albeit prepared for the next race.
"It's the biggest fight he's been in today – the biggest fight they've both been in" He said: "He doesn't give up. Nico said going to the last that he thought he was going to get him and he just picked up and stayed so well. But this is only round one and round two is for the championship."
That's not to say the tables can't be turned in Energumene's favour. Let's not forget this is still a very good horse who would have garnered a lot of experience by racing in such competitive stakes. When you consider the Champion Chase is a shorter race, with about 40 yards less than Ascot, and the drier surface courtesy of the better March weather, there are certainly reasons to be optimistic for Mullins, especially after finishing so strongly despite being two lengths behind.
For such an experienced trainer, these races are bread and butter for Mullins. Despite coming up short, the veteran was certainly magnanimous in defeat, praising his own horse while certainly hinting they will be out for a measure of revenge by the time we get to Cheltenham. "We have no excuses," Mullins said. "We ran a cracker, jumped well and did everything right. I was watching my own horse but Shishkin made two mistakes, I think, so that would leave you to think we have a bit to go yet before we beat him."