USA
Analysis: Joe Biden still thinks he can do business with Mitch McConnell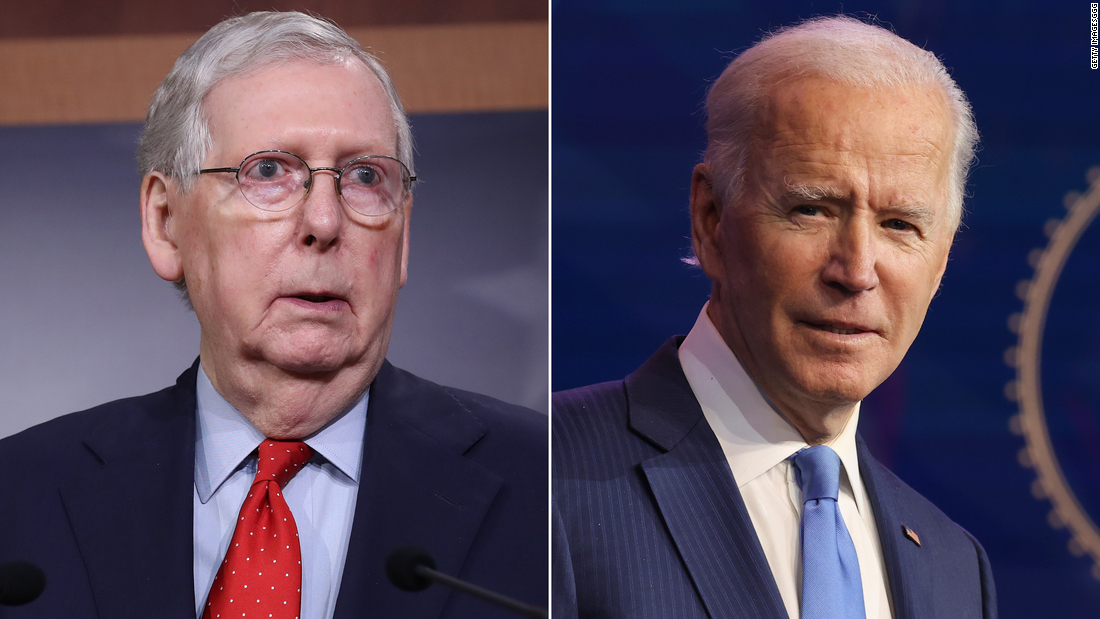 "I think there's a realization on the part of rational Republicans — and I consider [Senate Minority Leader Mitch] McConnell a rational Republican, [Texas Sen. John] Cornyn as well — there's a recognition on their part they can't continue like this,"
Biden responded
.
Which raises an interesting question: Is Biden right? Is McConnell part of the "rational" Republican wing of the party?
To answer that question, you have to first decide this: What does Biden mean by "rational"? Since he didn't explain, we have to infer. And my inference is that Biden defines rational as a) willing to break from Donald Trump and b) willing to compromise when compromise is available.
So, using that definition, let's see how McConnell fits into the "rational" category.
That finding may be slightly misleading, of course, because as Senate GOP leader, McConnell viewed his job, at least partly, as getting the Trump agenda through Congress. And as leader, he had some amount of influence over what the Trump agenda would look like.
(It's worth noting here that there needs to be a distinction between a willingness to support Trump's agenda and broader measurements of conservatism. Trumpism does not necessarily equal conservatism.)
If McConnell believes that the public at large wants some action on guns, he will work with Cornyn and Democratic leaders to find areas of agreement. If the desire for action fades in the wake of Uvalde, it's possible that McConnell will pull back on his willingness for Republicans to find some sort of compromise on guns.
Given that, the best way to understand McConnell isn't on a rational/irrational spectrum. Instead, it's on whether a particular issue is politically advantageous for him and his side, or not.
Share this news on your Fb,Twitter and Whatsapp
Times News Network:Latest News Headlines
Times News Network||Health||New York||USA News||Technology||World News