Canada
Blue Jays manager John Schneider created his own path to the big leagues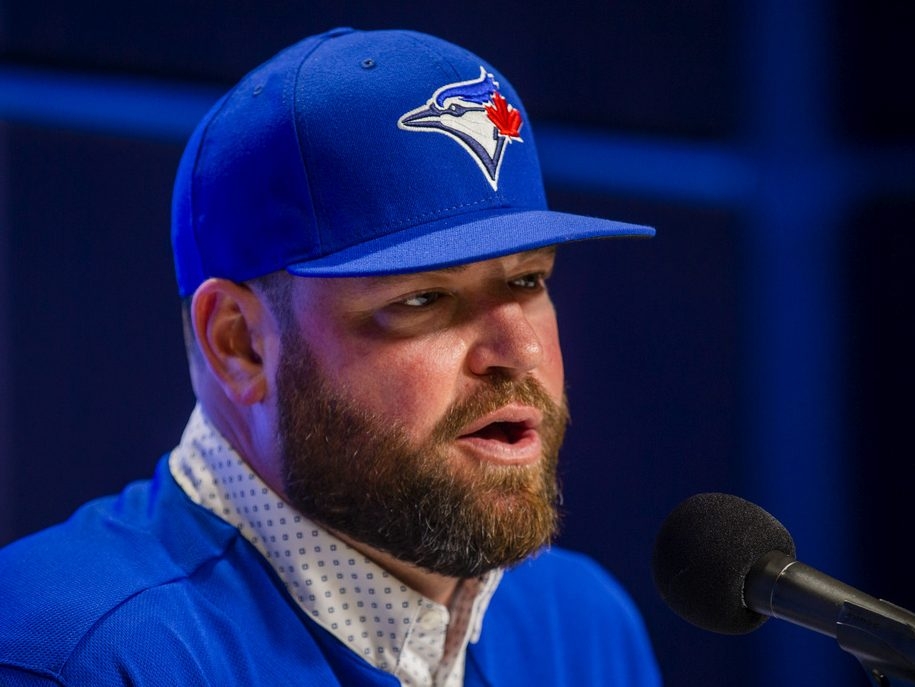 Article content
Who knows when manager John Schneider and the rest of the Blue Jays will completely recover from the thud ending to their 2022 season, a career lowlight for many.
Article content
For Schneider, who had the interim title removed from his title two weeks after that Game 2 collapse to the Seattle Mariners, once the replays stopped airing in his household, the healing likely hastened.
Article content
And perhaps some gallows humour, innocently delivered by his five-year-old son Gunner, helped the process.
Article content
"Gunner's move is he watches the highlights the next day, so for about five days in a row, he watched Game 2 and reminded me how the eighth inning ended every time," Schneider recalls, with a fatherly chuckle at the antics of the oldest of his two boys. "There were a couple of times when he'd say 'Dad, this is where George (Springer) and Bo (Bichette) collide' … thanks Gunner."
Despite the protestations of an irrational minority of the fan base, decisions made or not made in the two-game series against the Mariners did not decide Schneider's future.
Article content
The fact is, the 42-year-old New Jersey native has been striving for this position from the day he acknowledged his baseball talents were less than his baseball smarts. Along the way, he was groomed for the ultimate managerial position in the organization. 
One win or loss won't define him, but the Gunner cuteness aside, of course the 10-9 loss (after an 8-1 blown lead) left a mark on Schneider, who like fans has replayed the events of Oct. 8 on a loop in his mind.
"It took a while," Schneider said. "You relive it and you think through it and you learn from it and still … there were some things that really didn't go our way.
"There's going to be some decisions that are questioned and that's part of the job that I can't wait to continue to dive into for the next three years. There were a lot of moving parts in that game.
Article content
"It sucks and it sucks for the players more than anybody. It took a while (to get over) and now I'm focused on the off-season."
*****
If there was mild surprise from the fan base that general manager Ross Atkins didn't rip the interim Schneider off immediately following the ouster, Schneider felt the same way.
And that's a good thing.
"I'm a competitive person and in my mind, I wanted it to be done," Schneider said. "But at the same time, from July 13 (the day he replaced fired predecessor Charlie Montoyo) we spent every ounce of what we were doing on trying to win every game. You kind of get locked up in that. Once that settles down and the season is over, you really should talk about what's going to make us that much better.
"That's when you can step back and have brutally honest conversations, which is something I love to do and can be pretty productive."
Article content
That Atkins and the team awarded Schneider with a three-year contract (plus a club option for a fourth) speaks to the strength of that relationship. There was certainly a disconnect between Montoyo and the front office during the final months of his tenure, a roadblock that doesn't exist with his replacement.
With a fresh start and a lengthy mandate, Schneider can charge ahead with clear plans and authority.
"There's always a little bit of awkwardness when it's interim, even if you're getting positive feedback from the players and staff and you feel like you're doing a good job," Schneider said. "You never really know until you know. When (the interim is removed) you probably get a little bit more buy-in from the players.
Article content
"But the way I go about building relationships will never change. It definitely didn't change in the last few months."
Schneider certainly has his own managerial style, one developed in the minor leagues where he groomed many of the team's current stars such as Vlad Guerrero Jr., Bo Bichette and Jordan Romano, but one that has evolved in the majors.
Active in the dugout and in the clubhouse, he's not shy about having his voice heard — and that's not about to be altered.
*****
It might have been the seventh documented concussion of his playing career — Schneider isn't exactly sure – that knocked some baseball sense into a catcher who was then a Jays farmhand of dimming big league prospects.
"I was in double-A and coming through the (concussion) on the DL and I started talking to some coordinators and a farm director, Dick Scott," Schneider said. "I was 27 years old, knocking around in double-A and triple-A, going up and down and realizing that maybe if other people are seeing me like this, it might be a smart thing for me to start thinking outside the box.
Article content
"At that point, I realized that I liked helping people and communicating with people and trying to get the best out of them."
And thus triggered a baseball story for the ages, even if it happened in a minor league game on the back fields of the Tampa Bay Rays spring training complex.
The following spring (2008) Schneider had essentially decided coaching was his future but was still hanging onto the remaining threads of his playing career. He had discussed his feelings with Scott, who indicated there would be opportunity, but for one final day in a minor league spring training game Schneider hatched a plan to go out in style.
"I told the manager that day (Derek Cathcart) to make sure he brings an extra catcher because if I happen to go deep, I'm done. He laughed and said okay," Schneider said.
Article content
"So second at-bat, 1-0 count against a left-handed pitcher I don't remember, I hit a homer, went around the bases, high-fived (Cathcart) and then went to the dugout and hung up my spikes.
"The next inning I was coaching first (base) and that was it. I literally took off my spikes and hung them on a chain-link fence."
What followed was a steady and impressive rise through the Jays farm system, a home-grown coaching talent who has been given a three-year managerial mandate (plus a club option) to guide a talented group to the sport's pinnacle.
Along the way, Schneider has won championships at three minor-league levels while playing an integral role in developing so many on the current roster.
"Seven documented concussions, two back surgeries and just the realization that I wasn't quite good enough to make it," Schneider summarizes the wisest career shift he could have made.
Article content
*****
From being drafted by the Jays in 2002, to minor league managerial success, to taking over as manager of the big league club, few are more well-versed in the Blue Jays organization than Schneider.
It's why when he signed his contract in October, congratulations flooded in from around the baseball world. Current players chimed in, of course, but so did former Jays such as Justin Smoak, Ryan Goins and others who crossed paths with Schneider over the years.
And the length of the contract speaks volumes both to the respect the current front office holds for Schneider and its expectations of him.
"To have that confidence shown in me means a lot and I think it speaks volumes to how (Atkins) and (team president Mark Shapiro) operate and how they trust people," Schneider said. "They trust that people are going to evolve and make sound decisions."
Article content
It's no coincidence, either, that the term of Schneider's contract coincides with the length of deals (or club control) for players such as Guerrero, Bichette,  Springer and others.
"It means the world that a special group of players that I've known for a long period of time are kind of linked or synched up in the same time frame in terms of contract," Schneider said. "It's not something I take for granted."
In finishing the 2022 season at the helm — and amassing a record of 46-28 — Schneider got a head start transitioning from coach to manager.
"I'd be ignorant to say there isn't a bit of a difference," Schneider said. "When you're sitting in (the manager's) office, your responsibilities are different and everything is magnified.
Article content
"I tried deliberately not to let that affect the way I interacted around players, especially around guys I've been around for a long time. It's a lot of credit to the players that they respected the transition I was going through in not ideal circumstances, going through a managerial change."
*****
What's next for the new skipper in the 99 days or so until pitchers and catchers report to Dunedin, Fla.?
There will be meetings and finalizing the 2023 coaching staff (don't expect many changes) and no doubt consultation on the club's free agent pursuits.
And there will be measured contact with the players as they work through their off-season regimens.
"It will be a pretty deliberate schedule making sure we respect the fact it is downtime for them but at the same time be on the same page going forward on what kind of work they'll be doing in the off-season and what we expect from them when they come to spring training," Schneider said. "It's open dialogue on what we feel is best for them and best for the team. We have a process in place in how we are going to measure the off-season so that when we see them again, it will be what we expected."
JOHN SCHNEIDER TIMELINE
• Selected as a catch by the Blue Jays in Round 13 of the 2002 draft.
• Officially retired from pro ball in 2007 after playing in 311 minor league games in the Jays system.
• First managerial job comes in 2009 when Schneider takes over Gulf Coast Blue Jays.
• Manages Dunedin Blue Jays to first championship in club history in 2017.
• In 2018, leads double A New Hampshire Fisher Cats to title and is named Eastern League manager of the year
• Promoted to Blue Jays big league coaching staff in 2020.
• Named Blue Jays interim manager on July 13, 2022.
Share this news on your Fb,Twitter and Whatsapp
Times News Network:Latest News Headlines
Times News Network||Health||New York||USA News||Technology||World News