Canada
Just the Vax: Merrifield ready to offer Blue Jays a shot in the arm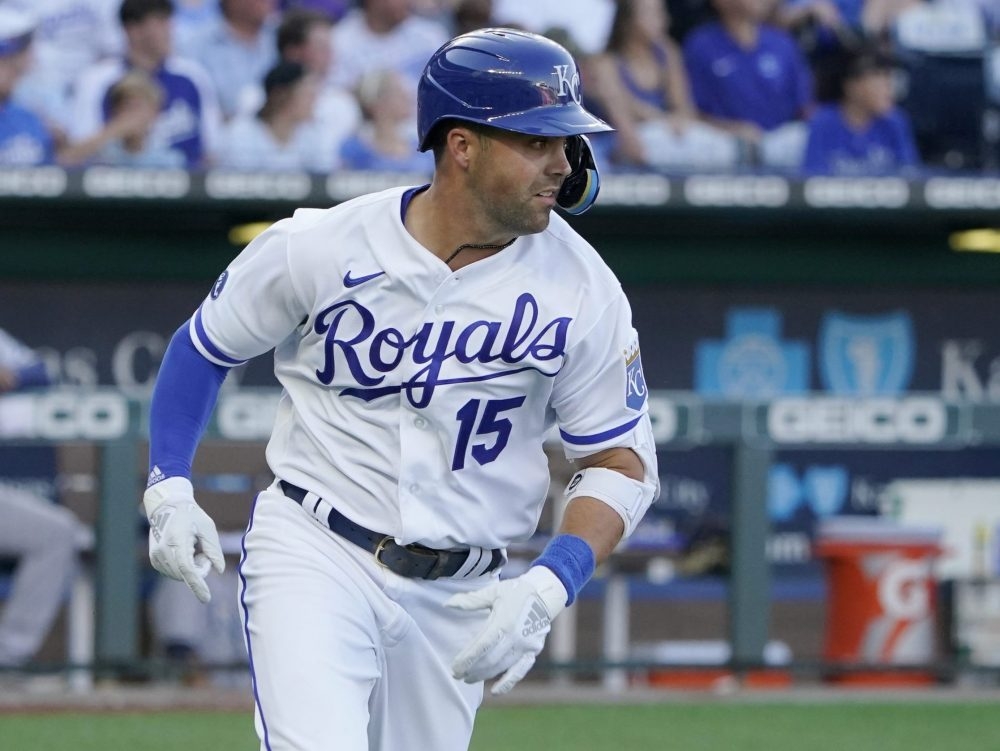 Article content
MINNEAPOLIS — Now that he's got a jab in the arm, will Whit Merrifield be the booster shot the Blue Jays need to help facilitate a late-season surge and playoff run?
Article content
The team certainly feels the 33-year-old former all-star will be a valuable and versatile piece going forward. And all that broiling chatter about his vaccination status? Merrifield can't erase it, but he's ready to put it behind him — and as quickly as possible.
"For a couple of weeks now I've understood that (a trade) might be a possibility," when asked about doing what was necessary to play in what will be his new home. "I'll be in Toronto when the team goes there (on Aug. 12 for its next home game.)"
Article content
To his sincere regret, Merrifield managed to alienate fans not just in Canada but in the only major league city he had known in his career — Kansas City — when he didn't make the trip to Toronto with the Royals in July.
He wasn't alone in being disqualified for games at the Rogers Centre — nine of his teammates at the time, and countless players from other clubs were also in the same leaky boat. But the flames Merrifield threw on that bushfire didn't play well, when he essentially declared that he would consider getting vaccinated if he was traded to a contender.
Article content
Now that he is on a playoff-minded team — and one based in Canada (oh, the juicy irony) — he has his wish. To his credit, Merrifield certainly sounds like he legitimately has regret with how it all played out.
"It was something that I probably could have handled a little better, but what's happened has happened and I'm excited to be a Blue Jay," Merrifield said less than three hours before starting in centre field at Target Field on Thursday. "I'm excited to get to Toronto and play at the Rogers Centre as my home."
When asked directly if he was vaccinated, Merrifield said he was and with that, the angst that began in the waning hours before Tuesday's MLB trade deadline at which he was acquired, fizzled. Or so was the intent. 
Article content
Much of the outrage cloaking Merrifield's acquisition over the past could of days was nonsense. The idea that the Jays would acquire a player not willing to be vaccinated — especially one they planned to be in the lineup every day — was always a little odd.
Let's just say that team management was supremely confident that it wouldn't be an issue when they dealt for him on Tuesday. 
If anything, the team was being deferential to Merrifield, who genuinely had misgivings about how comments in the aftermath of the missed trip blew up.
The Jays understood that and how important Kansas City fans were to him, given it was the organization that drafted and developed the versatile infielder/outfielder.
"Those guys have been my family," Merrifield said. "(Leaving) was more emotional than I thought it would be. It's part of the game and part of the business, but it doesn't mean it's easy."
Article content
With that delicate bit of medical business behind him, the baseball side takes over and given the underwhelming haul the Jays made at the deadline, Merrifield will be in the spotlight for reasons he's more comfortable with.
Jays first base/outfielders coach Mark Budzinski is familiar with Merrifield's work, and after a 15-minute briefing in which he urged the new guy to "go out and do his thing," he came away impressed.
"He's a true pro," Budzinski said. "He's prepared. He does his homework. He's aggressive and he's athletic. He's really everything we could ask for.
"He's committed to helping himself and helping us in all different ways. He's going to bring a lot to our team."
And will do it in many different places, apparently.
Article content
Making his debut in centre was notable, given the ongoing elbow issues dogging George Springer. But manager John Schneider said he won't be shy playing him all around the diamond — with the majority of reps coming at second base and in the outfield.
"He's a gamer and and a professional," Schneider said. "He's been an all-star, he's been around and he knows the league. (We'll be) trying to intelligently getting him in good spots."
First impressions: Merrifield is an extremely driven baseball dude, who understands the opportunity that awaits. Exiting a moribund Royals squad for a team shooting for big things helps the transition — and presumably any lingering vaccination angst.
"When you play against certain teams, from the outside there are teams that come in that you just feel energy from, and this is one of those teams," Merrifield said. "Just from top to bottom. It's exciting baseball.
"It's not something I've been able to be a part of this late in the year. I honestly don't know what that's like. I don't know what to expect. It's going to be a lot of great energy."
As for the city he'll now call home? Two of the first calls he made after the trade were to a pair of his best baseball buds — former Jays Justin Smoak and Ryan Goins — who assured Merrifield he'll be in a good place, on and off the field.
"They both said the same thing: You're going to love it over there," Merrifield said. "The enthusiasm of playing games for a purpose to further the season into the fall … I can't wait for it."
Share this news on your Fb,Twitter and Whatsapp
Times News Network:Latest News Headlines
Times News Network||Health||New York||USA News||Technology||World News