UK
Strictly Come Dancing 2022: launch show – as it happened
Key events
And that's IT for this year's Strictly launch show – thank you as always for joining in and kicking this season off with a glitter cannon, I'm off to read all your comments and relax in a warm bath of Strictly wit and wisdom. I'm @heidistephens on Twitter and Instagram, so do come and say hello.
Join me again TOMORROW at 6.45pm for the first live show – it's a two hour twenty minute marathon, so bring copious provisions. See you then!
Our Strictly lineup is complete!
So we have our fifteen couples – please share your faves in the comment box. You might want to hold off on winner predictions until after you've seen their first group dance – it's a great opportunity to see who's got natural shimmy, and who's got concrete limbs.
Well, quite a lot to see here, for a change. Jayde and Tyler both have some moves, and Helen is one of life's natural over-achievers. Hamza and Fleur both look great, and even though Ritchie has a frame like broken deckchair, I love him. Ellie and Nikita look amazing, Kaye and Tony less so. Apologies for anyone I've forgotten – that all moved quite fast and I've only got two eyes.
OK, I'm already VERY over the Adams family thing. Stop it.
And finally…It's Kaye and Kai!
Anyone else frantically trying to work out which male celeb is left for Kaye? Oh of course, it's Kai Widdrington. They meet in Kelvingrove Park in Glasgow, and Kaye is delighted. I mean you would be, wouldn't you?
Kai made the Grand Final last year but sadly couldn't compete because AJ Odudu injured her leg. Kaye and Kai has a pleasing ring to it, no? OK, I'm quite tired.
Tony is absolutely terrified, and has the air of a man who popped out for a pint of milk and somehow ended up on Strictly.
He's been paired with Katya Jones, who made it well into November with Adam Peaty last year. She says something about tackling some dancing, which I think is a football pun.
And there's the Adams family gag! DRINK.
Jayde goes off to Brizzle to meet her dance partner. My day job is in Bristol, about a five minute walk from the Clifton Observatory – I can't believe Jayde was there meeting Karen Hauer and I missed it.
Jayde is thrilled because 'Karen IS Strictly.' Karen has many ideas and feels like this is going to be a golden moment for her. After hauling Greg Wise round the dancefloor last year like a piece of garden furniture, Karen deserves a great partner.
How many couples are there? I feel like we've been at this for YEARS.
And finally we're pairing up Scottish TV presenter and journalist Kaye Adams, who is best known for being the anchor on Loose Women. She also does a podcast called How To Be 60, which presumably recommends rolling yourself in glitter and taking a turn around the Strictly dancefloor. We all need life goals, and this is a good one.
Next up it's Arsenal and England football legend Tony Adams MBE, who won 66 caps for England and captained the side in Euro 96. You may assume from this biog that I know something about football and have ever heard of Tony Adams, but I don't and I haven't.
He follows in the Strictly footsteps of some stellar football stars like Robbie Savage, David James and Alex Scott, so let's see what his footwork's like in Cuban heels.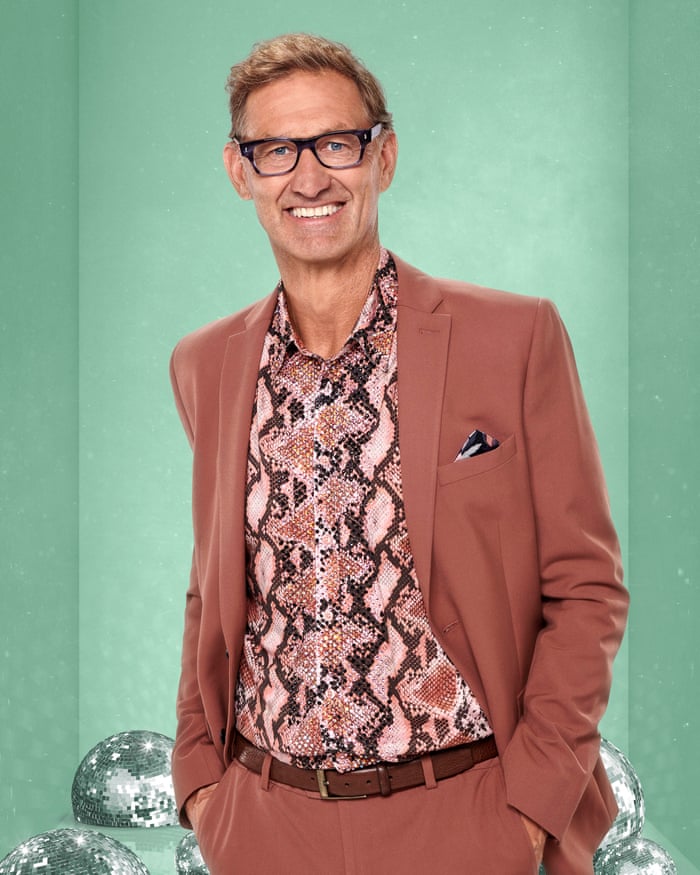 …And they all have the surname Adams, presumably so Tess can labour an 'Adams Family' joke at some point.
First up is Jayde Adams, who is best known as an actor and stand-up comedian, and I also know her as a Eurovision podcaster. She's also a West Country girl like me, which makes me wonder why we aren't best friends. I'll work on that over the coming weeks.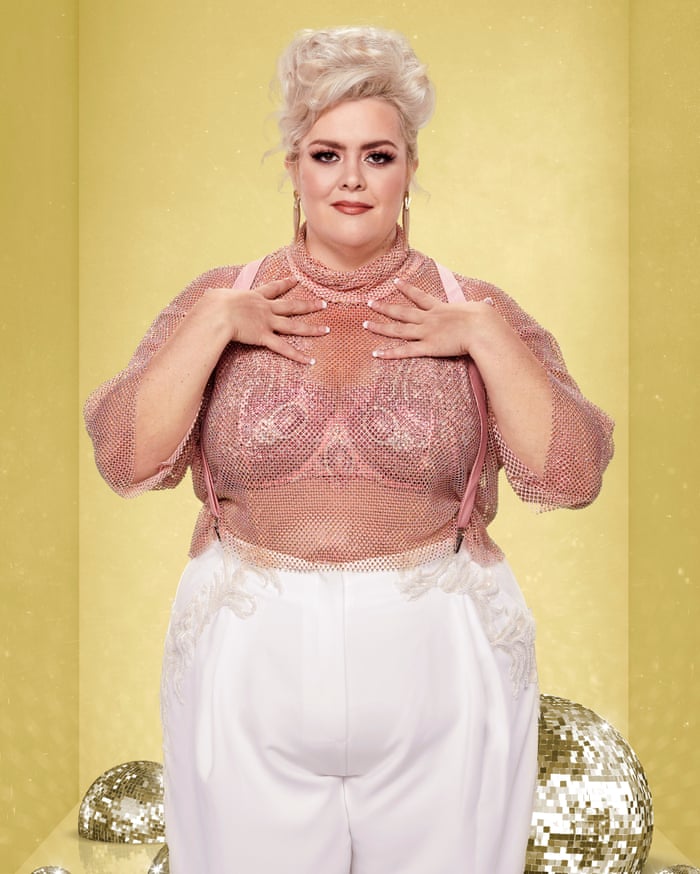 Time for our first musical interlude of the season, courtesy of US R&B crooner John Legend. He's singing his new single 'All She Wanna Do'. He's dressed for kung-fu fighting, while Luba, Kai, Michelle and Cameron treat us to some human friction.
I've just looked up whether Legend is John's real surname, mostly so we could discuss whether being born a Legend might inspire you to go on to actually be one. But it turns out he was born John Stephens, and now I'm mortally offended. What's wrong with Stephens? It's a perfectly good surname.
Although now I'm thinking about the career potential of changing my name to Heidi Legend. Has a certain gravitas, no?
It's Richie and Giovanni!
Whoever gets paired with Ritchie will need to start by sorting out his dreadful posture. He's also a LOT.
He's has been paired with Giovanni Pernice – Ritchie feels like he's the envy of the British public right now, then calls him 'Mr Giovanni', like he's the local ice cream man. Giovanni looks slightly overwhelmed, and I already love these two.
Molly is very excitable and I'm finding her joy quite infectious. She's partnered with Carlos Gu, who is another of this year's newbies. I know literally nothing about either of these two, which is why they will undoubtedly be my favourites by Week 6. That's just how Strictly goes.
It's Ellie T and Johannes!
Ellie T had Johannes at the top of her pro partner wish list, and through the magic of Strictly her wish has been granted and she's paired up with Johannes Radebe. OK, I'm a bit excited about this one.
Johannes says that meeting Ellie has already been joyous, because he is the loveliest man on earth. Apart from Hamza.
Matt has been partnered with Nadiya Bychkova, who was paired up with Dan Walker last year and made it to Week… *checks notes*…really? That far? Must be a typo.
Matt is ready to put his heart and soul into this, and I think I'm going to have to add 'Matt Goss talking in metaphor' to the bingo. He's a fascinating human being, but also (whispers it) the the one most likely to have a colossal meltdown. There, I said it.
Time to welcome Richie Anderson, who is the guy who does the travel bulletins on BBC Radio 2's Breakfast Show with Zoe Ball. He was was also in Turin in May to cover The Eurovision Song Contest. I mean, so was I – if this is a qualifier for Strictly, I've got a CV sewn out of rainbow sequins.
I believe Richie will be partnered with a male pro dancer this year – John and Johannes last year were a tough act to follow, so let's see what Richie's made of.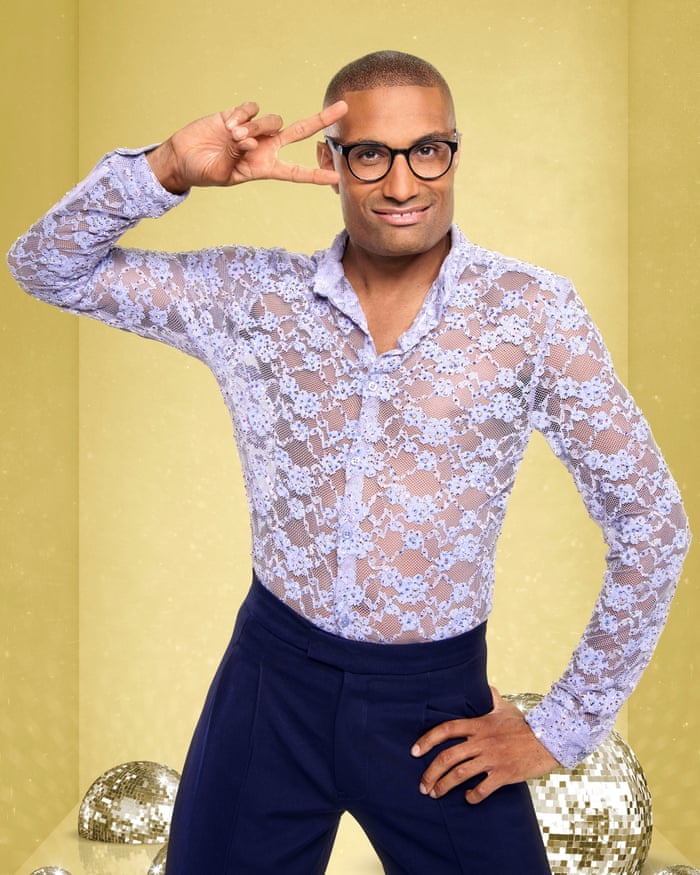 Share this news on your Fb,Twitter and Whatsapp
Times News Network:Latest News Headlines
Times News Network||Health||New York||USA News||Technology||World News