Business
4 up and coming industries to invest in for the future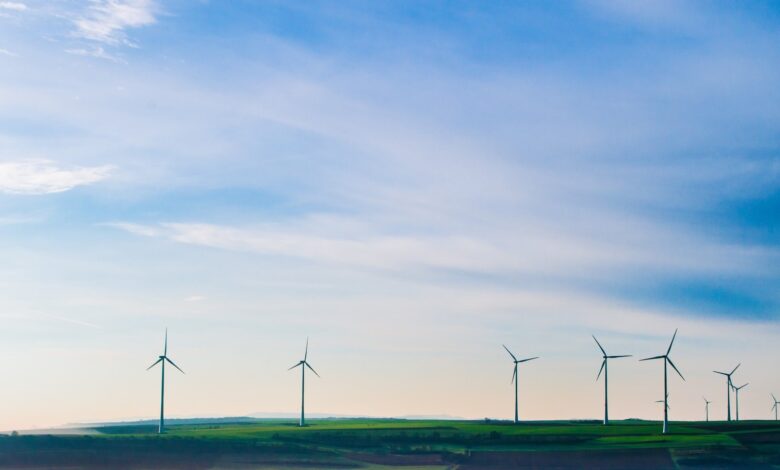 If you are looking at making significant returns on your investments in the stock market, you need to start thinking long-term. Although it's possible to get good returns by investing in the biggest market cap stocks like Amazon and Apple, you would have made even bigger returns by buying into them when they were in their infancy.
Below, we explore the industries that are expected to gain significant traction across the UK and US in the coming years. All of which could be worth your consideration when developing a portfolio of long-term investments for your future.
As with all forms of financial investing, it's important to conduct your own due diligence on the stocks and companies in the industries listed below. Past performance is not a reliable indicator of future results, so you should formulate your own opinion before entering the markets.
Green energy
According to the IEA, renewable electricity growth is expanding quicker than ever on a global scale. As developed nations raise the benchmark for their climate goals and implement tougher policies on those who fall foul of new regulations, this plays neatly into the hands of green energy firms looking to help the planet achieve "net zero".
In four years' time, renewable energy capacity is expected to grow by 60% since 2020, totalling 4,800 gigawatts worldwide. That's on par with the global capacity for fossil fuels and nuclear energy combined. This is why it's such an exciting time for green energy firms to cement their role in the commercial and domestic world.
Medical cannabis
The cannabis industry feels like it has plenty of potential left in it. Canada and Uruguay have recently legalized both recreational and medical cannabis products and services, with more nations expected to follow suit to provide better regulation and generate additional tax revenues.
There has been much speculation that the US will look to legalize marijuana at a federal level since President Biden's inauguration. However, as yet, such moves to liberalize the drug haven't come to fruition. That's why it's important to evaluate all public cannabis companies to determine whether legislation is inhibiting or paving the way forward for brands to grow or tap into additional markets.
Artificial intelligence
Do not underestimate the power of artificial intelligence (AI). Grand View Research claims that the global AI industry will accelerate at a compound annual growth rate (CAGR) of 38.1% between now and 2030. That's substantial growth and is largely achievable due to AI's versatility across a broad spectrum of verticals.
AI has the ability to deliver transformative changes in industries such as automotive, healthcare, manufacturing, logistics, and consumer finance. The automation of menial tasks is a major boon to businesses, particularly during the current period of high inflation when every cent of resource counts.
Internet of Things (IoT)