Stock Market
Biden official responds to Buffett's attack on opponents of stock buybacks: 'We do not hold the position that he's criticizing'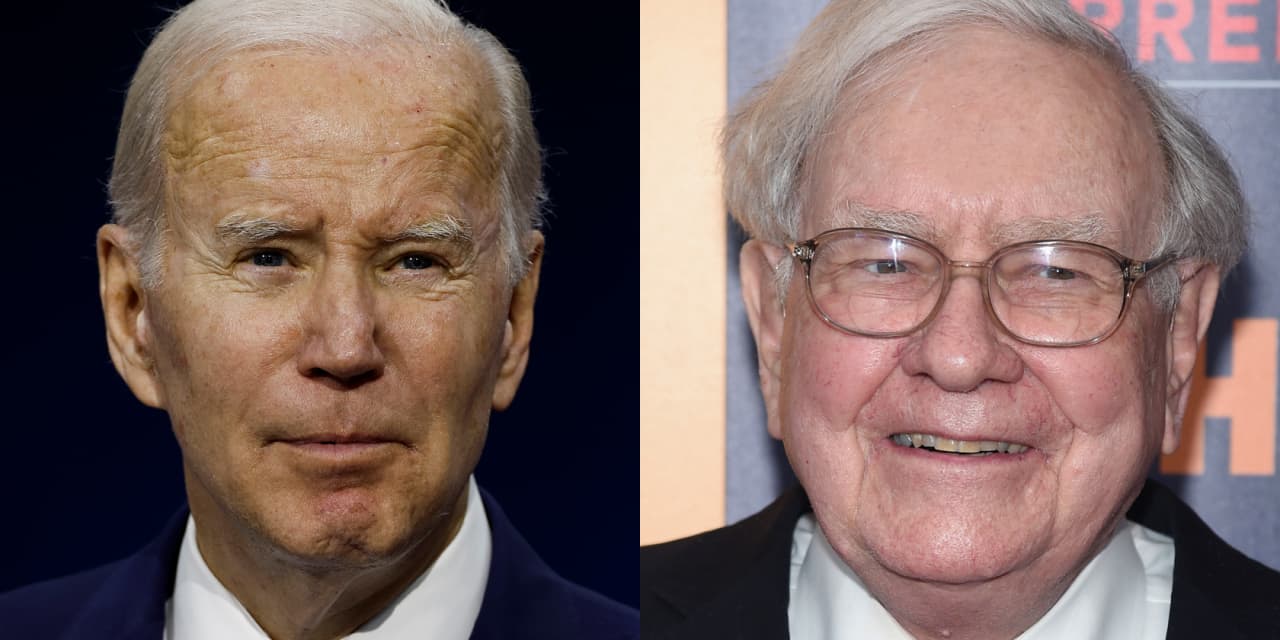 [ad_1]
After Warren Buffett criticized opponents of stock buybacks over the weekend, a White House official offered a response Wednesday, suggesting the storied investor and President Joe Biden aren't totally at odds on this issue.
In his annual letter to Berkshire Hathaway
BRK.B,
-0.18%
BRK.A,
-0.24%
shareholders, Buffett made the following point: "When you are told that all repurchases are harmful to shareholders or to the country, or particularly beneficial to CEOs, you are listening to either an economic illiterate or a silver-tongued demagogue (characters that are not mutually exclusive)."
See: Stock-buyback opponents are 'silver-tongued demagogues,' says Warren Buffett, who was a Joe Biden voter
The Biden administration has often criticized share repurchases, and it has proposed quadrupling the tax on buybacks after helping to enact a new 1% levy.
In assessing Buffett's comments, the deputy director of Biden's National Economic Council, Bharat Ramamurti, stressed that the administration isn't against all buybacks.
"It's important to look at what Mr. Buffett said there, which is that anybody who says all stock buybacks are bad is being misleading. That's not the president's position. The president has been very clear that he's not out there proposing to ban all stock buybacks or anything like that," Ramamurti told MarketWatch during a live interview that was broadcast Wednesday afternoon.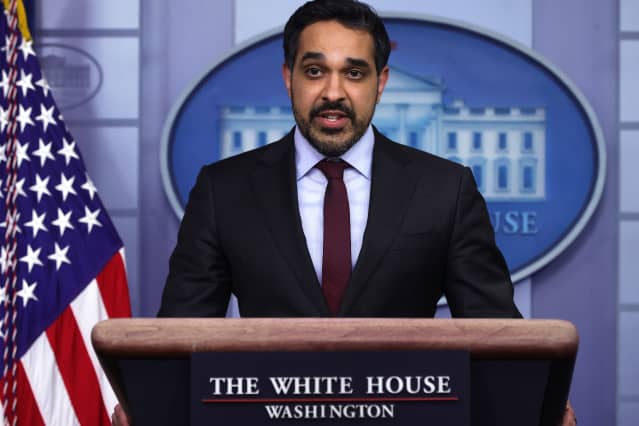 "We do not hold the position that [Buffett] is criticizing there," he added.
Biden is aiming to nudge companies toward putting more of their earnings into research and development, better wages for workers or expanded domestic production, rather than using their profits for buybacks, according to Ramamurti.
"I think it's something like, in the early '80s, about 50% of earnings went to buybacks and dividends. Now that's above 90%," Ramamurti said.
"So [Biden is] concerned about the ratio or the imbalance between that reinvestment and the amount that goes to buybacks, and his entire policy agenda is about trying to reset the incentives a little bit," he said.
The NEC deputy director also said tax laws have provided a financial incentive for companies to pursue buybacks rather than dividends, and he thinks it makes sense for them "to be roughly equalized, and the 1% tax helps move us in that direction."
Now read: Student-loan forgiveness: There is no 'backup plan,' says Biden official. 'We have one plan, it's the plan that we've announced.'
[ad_2]
Share this news on your Fb,Twitter and Whatsapp
Times News Network:Latest News Headlines
Times News Network||Health||