Stock Market
'I don't think I can wait until 70': I'm still working at 66. Should I wait or claim Social Security now?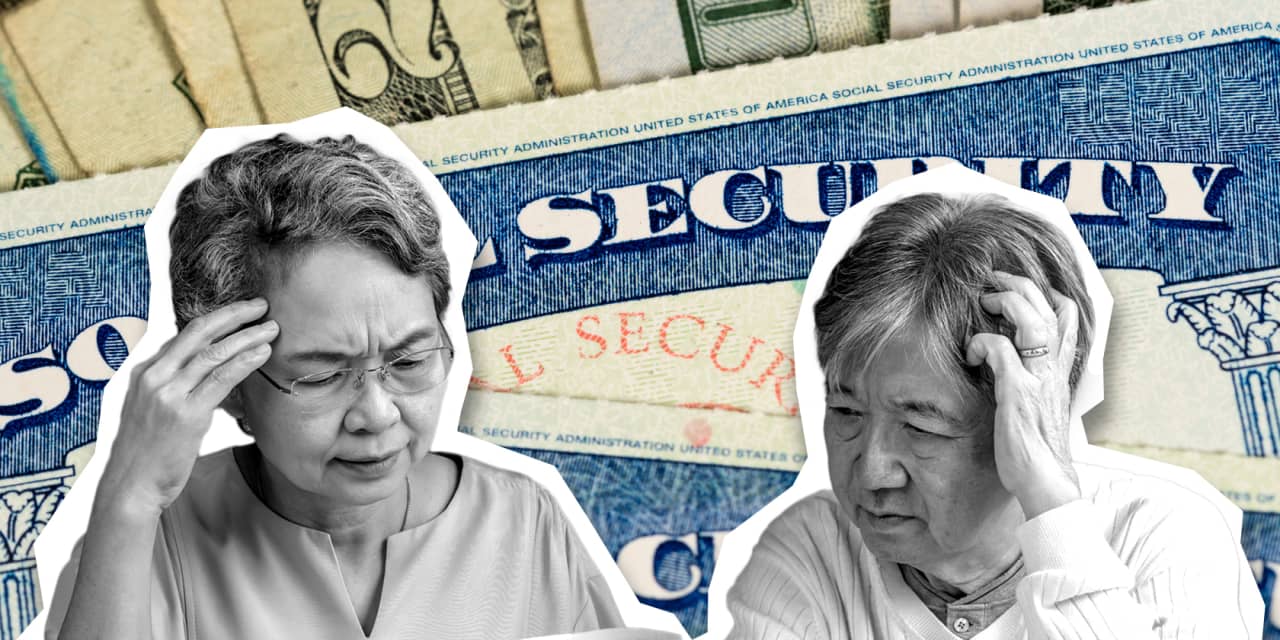 [ad_1]
Dear MarketWatch, 
My wife and I turned 65 last year, and applied for and received Medicare. She chose to receive her Social Security benefits now. I am still working. I was thinking about getting Social Security at 66½, what they call Full Retirement Age. I don't think I can wait until 70. 
My question is: Should I wait or start collecting benefits now? Because of inflation rates and rising costs, maybe the larger amount of Social Security payments would not make that much of a difference. I could collect Social Security now and still work without penalty because of my income being below the income max. 
Thanks. I appreciate any advice you could offer about this subject. 
See: I'll be 71 this year and my wife will be 63 – how should we claim our Social Security benefits?
Dear reader,
When to claim Social Security is one of the toughest decisions in the retirement planning world, because there's really no one right answer — and there's certainly no way for any of us to know for sure what the future will hold. 
If you don't think you can wait until age 70, don't wait. Doing so would get you a bigger benefit check every month, but there are plenty of Americans who need to claim Social Security as soon as they become eligible for it, or who claim it at their full retirement age simply so they can start getting the checks they deserve after years of paying into the system. 
You can calculate the difference in claiming at various ages here. 
You make a great point about income limits. The Social Security Administration has income limits for anyone who is still working and is receiving their Social Security benefits. That limit determines how much of the worker's benefit that person will receive — once earnings exceed the limit, the SSA deducts a portion of the benefit (until full retirement age is reached, at which point the agency provides a credit for all the time benefits were reduced). 
In 2023, an individual who is under full retirement age has an earning limit of $21,240. For someone who will reach full retirement age this year, that limit is $56,520 for the months prior to turning that age. Once the month of someone's full retirement age arrives, there is no longer a limit. 
Don't miss: Financial Face-Off: When is the best time to claim Social Security retirement benefits — sooner or later?
As to knowing when to claim, there are so many personal factors to consider that I couldn't possibly give you a yes or no answer. For some people, the decision comes down to longevity — if you think you'll live for many years or even decades after claiming at age 70, then it might make sense to wait, if you can afford to. Then again, some retirees can't afford to wait until age 70, or even until their full retirement age. 
Also consider taxes. Your benefits may be taxable depending on what other income you have and what state you live in. 
You make a good point about inflation. Yes, Social Security benefits increase by roughly 8% every year after full retirement age until age 70, but if you need that money now, there's nothing else really to consider. Social Security is linked to the consumer-price index for urban workers, which in the last year or so has hit a 40-year high. As a result, the cost-of-living adjustment for 2023 benefits was 8.7% — something practically no retiree has seen before — but it still isn't enough for older Americans who rely heavily on those benefits, especially when the cost of groceries, gas and rents and mortgages are so high. 
Check out MarketWatch's column "Retirement Hacks" for actionable pieces of advice for your own retirement savings journey 
You should also check what your wife's benefits are, and what she could get in spousal benefits. Married retirees who have already claimed their benefits can switch to spousal benefits if their spouses haven't yet claimed (which is your current situation). Spousal benefits could be up to half of the other's primary insurance amount, which is what you're owed at full retirement age. But timing is important, too. If you were to claim before your full retirement age, for example, her benefit would be less, just as yours would. 
The Social Security Administration pays the equivalent of the higher of the two benefits, so if your wife's spousal benefits are higher than her own, she would get more by switching. 
If you're still working and are able to hold off for a bit, don't rush. Take your time, look over your options and review your spending. If the increasing cost of living is giving you stress and you need that benefit when your paychecks stop coming in, then you may want to claim sooner. 
But if you and your wife can afford to delay the benefit, and you're in good health, waiting might ultimately feel right for you. The good thing is, you're still working, so you have time to choose. 
Readers: Do you have suggestions for this reader? Add them in the comments below.
Have a question about your own retirement savings? Email us at HelpMeRetire@marketwatch.com
[ad_2]
Share this news on your Fb,Twitter and Whatsapp
Times News Network:Latest News Headlines
Times News Network||Health||