Politics
First responders win major COVID-linked free speech lawsuit against New York City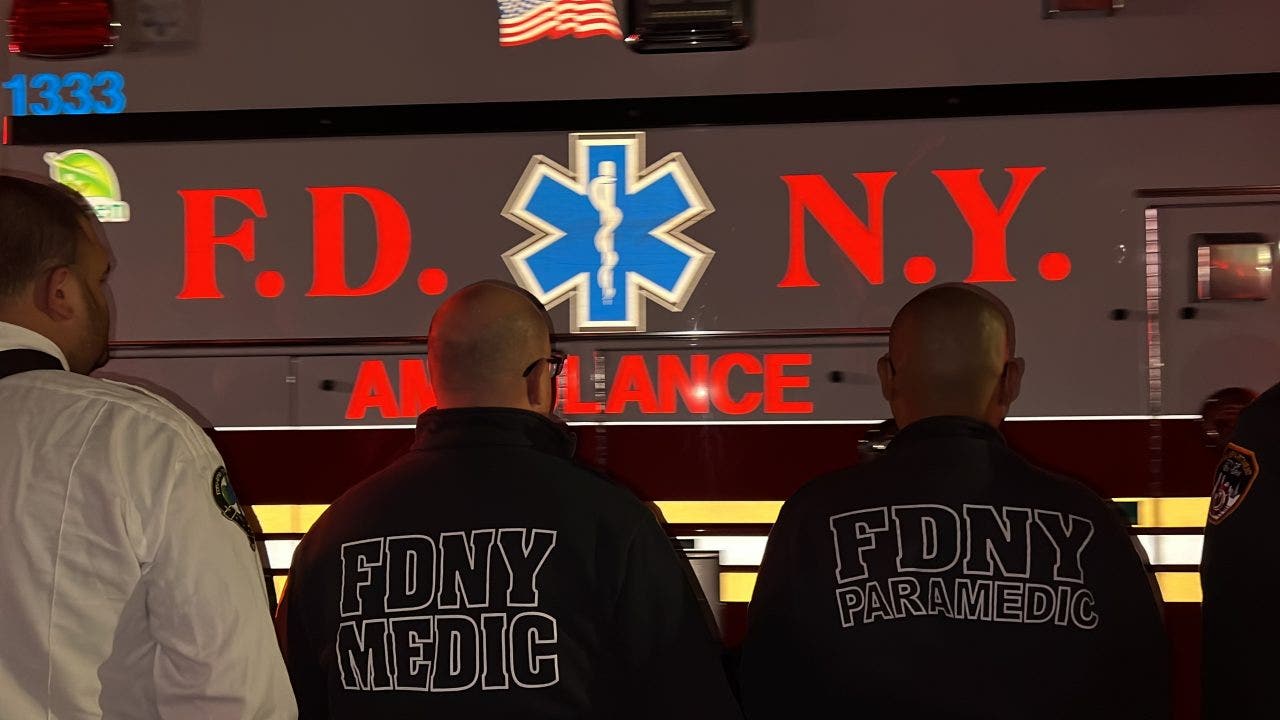 [ad_1]
First responders employed by the New York City Fire Department (FDNY), together with their union, won a major legal victory this week in a settlement with the city over allegations that the emergency personnel were unfairly muzzled, punished and intimidated after talking to the press about their experiences on the front lines of the outbreak of the COVID-19 pandemic.
In April 2020, four members of the department's Emergency Medical Services branch, known as FDNY EMS, were suspended — some without pay — or placed on restricted status, under which they couldn't receive overtime or work for any other emergency medical services in New York City's 911 system.
The sanctions were punishment after they spoke to the news media to detail their experiences during the early stages of the pandemic as part of a campaign to highlight the struggles they were facing.
Oren Barzilay, president of the Local 2507, a labor organization whose members include EMTs, paramedics and fire inspectors employed by the FDNY, explained in an interview with Fox News Digital that EMS personnel were enduring major hardship while city officials were falsely claiming they had the situation under control.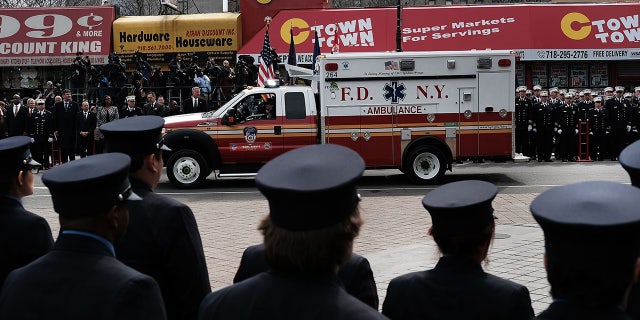 NYC MAYOR SAYS COVID MANDATES MAY NEED TO RETURN, BLASTS PEOPLE WHO SAY 'I WANT TO DO WHATEVER I WANT'
"When COVID hit, we were going through tough times," he said. "We went from the normal 4,000 calls a day to 7,000-plus. EMTs and paramedics weren't able to go home, often afraid to spread the disease to their kids, the rest of their families. Some resorted to sleeping in cars."
Barzilay explained that EMS personnel will normally see one, may two people go into cardiac arrest in a shift, but then they were seeing six, seven, even eight people dead in a single shift.
"This was happening, and we were quickly running out of safety equipment. And the public wasn't aware," he said. "We wanted to let the public know they were getting the wrong information from city officials who were saying we're prepared and nothing is wrong. But we weren't prepared, and many emergency workers got sick. So, we decided to speak to the press."
Barzilay recounted how FDNY attorneys, the press office and HIPAA compliance personnel (those charged with enforcing the lawful use and disclosure of protected health information) quickly moved to punish those who spoke to the press.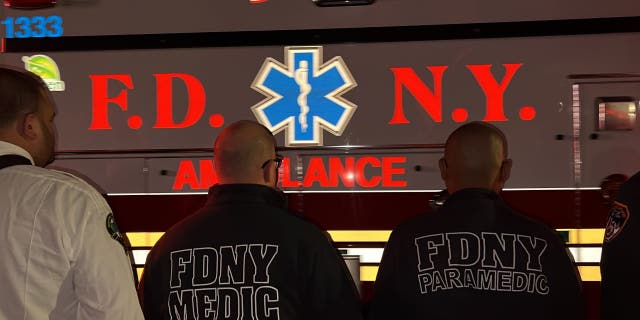 FDNY PARAMEDIC, 9/11 RESPONDER FATALLY STABBED IN THE LINE OF DUTY IN QUEENS: 'HEARTBREAKING AND ENRAGING'
Three paramedics — Elizabeth Bonilla, Alexander Nunez and Megan Pfeiffer — were restricted from treating any patients, and the city allegedly gave no reason why they were put under restrictions.
EMT John Rugen was put on restricted status and suspended without pay for 30 days as the FDNY's Bureau of Investigations and Trials claimed he violated the department's social media policy and patient privacy. According to the lawsuit, the agency never offered evidence.
Barzilay recalled how senior FDNY personnel tried to "intimidate" him and the four EMS workers, and he speculated that the department was upset because they "lost control of the narrative" after they went public.
"When you are accused of something, people start to look at you differently," said Barzilay. "When I have innocent men and women trying to do the right thing and share their stories only to have fingers pointed at them … we took a stand and decided to push back."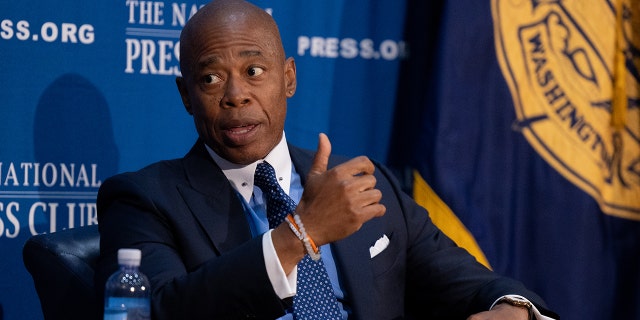 DEMOTED FDNY CHIEFS SUE 'POLITICAL OPERATIVE' FIRE COMMISSIONER
At the behest of Barzilay, he, his union and the four responders filed a lawsuit in the U.S. District Court for the Southern District of New York in the spring of 2020. They argued that New York City and the FDNY violated the First Amendment's free speech guarantees and the Fourteenth Amendment's Due Process Clause, as well as similar measures in the New York Constitution.
"We believed the city and FDNY's case was built on overzealousness and decided to push back," said Barzilay. "I want our members to know they have a constitutional right to speak to the press as long as they don't disclose any information that could do harm to anybody."
This week, the FDNY EMS announced a settlement that it reached with New York City in which the FDNY has agreed to pay each of the plaintiffs $29,999. The city will also expunge from all files and records any claims or assertions of malpractice relating to communicating with the news media during the COVID pandemic.
"I feel vindicated. We all feel vindicated," said Barzilay. "The women and men of the FDNY EMS service are today, and during the pandemic, heroes that set aside their own health and welfare to serve their fellow New Yorkers. With this settlement, justice is finally served, albeit a bit cold after nearly three years."
Barzilay noted that EMS's relationship with the city's firefighters has always been "great" and defined by mutual respect on the streets, explaining that "it's politics on the 8th floor that creates these problems."
CLICK HERE TO GET THE FOX NEWS APP 
News of the settlement comes as Terryl Brown, the FDNY's chief legal counsel and deputy commissioner for legal affairs, and Frank Dwyer, the department's longtime deputy commissioner for public information, are reportedly being fired. Barzilay named them as among those leading the charge against the emergency responders. According to an FDNY spokesperson, however, the EMS lawsuit is "completely unrelated" to the terminations and other recent demotions and resignations that have caused turmoil within the department. 
When Fox News Digital reached out to the FDNY for comment on the lawsuit, the spokesperson said to contact the New York City Law Department for a response.
"This was a fair resolution to the case," a Law Department spokesperson told Fox News Digital, without elaborating.
[ad_2]
Share this news on your Fb,Twitter and Whatsapp
Times News Network:Latest News Headlines
Times News Network||Health||New York||USA News||Technology||World News