Politics
GOP senators tour southern border in Texas, say migrant crisis is a 'self-inflicted wound'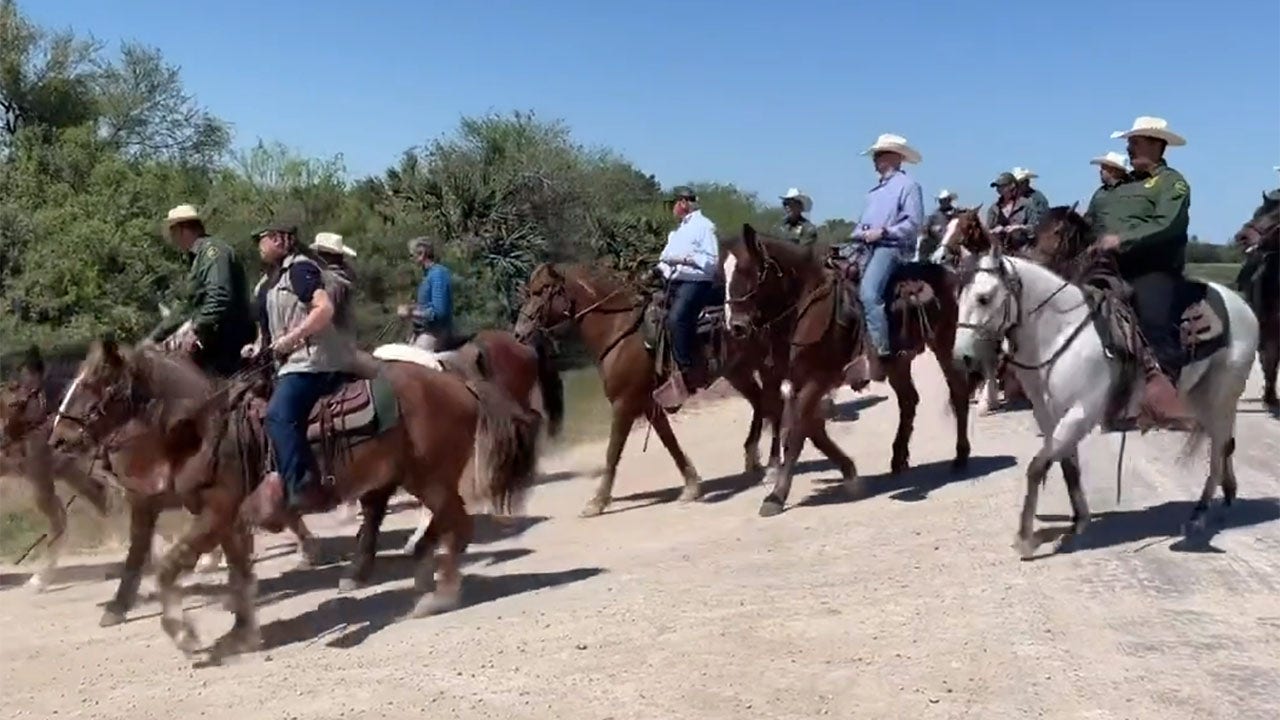 [ad_1]
A delegation of Republican senators took a tour of the besieged southern border on Friday, declaring the ongoing human and drug trafficking crisis a "self-inflicted wound" — as rhetoric on who to blame for the ongoing crisis continues to escalate.
Sen. John Cornyn, R-Texas, led a delegation to the Rio Grande Valley, where senators toured the border with Border Patrol agents, heard from local officials and visited a stash house that had just been raided by law enforcement.
The delegation, which also included Sen. John Thune, R-S.D.; Deb Fischer, R-Neb.; Pete Ricketts, R-Neb.; Katie Britt, R-Ala.; and Roger Wicker, R-Miss., was clear that it believes the blame for the crisis lies with the Biden administration, noting the massive increase in encounters under its watch.
"The Biden administration could not have created a more serious border crisis than we have if they had tried. The signal was absolutely sent out to anyone who wanted to hear that people should come to the border," Wicker said. "It's not only folks from our neighboring Mexico and Central and South America, but from all over the world. We saw a number of Asians today. So a worldwide signal has been heard, and the world is responding."
BIDEN ADMINISTRATION'S CBP ONE APP TO MANAGE MIGRATION PLAGUED BY LOW STORE RATINGS, TECH ISSUES
Wicker went on to say that the border was being policed by the cartels, and made note of the continued trafficking of fatal drugs like fentanyl across the U.S. border.
"Everything from gun running to drugs — the most poisonous, fatal drugs — to human trafficking and prostitution. It is a shame and a crisis and an avoidable self-inflicted wound on this country," he said.
There were more than 2.3 million migrant encounters in FY 2022, and FY 2023 has been on pace to top those record numbers.
Republicans have blamed the administration for rolling back Trump-era policies such as the Remain-in-Mexico policy, ending wall construction and narrowing interior ICE enforcement as reasons for the crisis. The administration has pushed back repeatedly, accusing Republicans of failing to vote for more border funding and for not supporting a sweeping immigration reform proposal introduced on day one of the administration. 
In his State of the Union address, President Biden again appealed for Republicans to pass parts of the bill, but lawmakers have balked at the inclusion of a pathway to citizenship for illegal immigrants, which Democrats have indicated is a must.
"Let's also come together on immigration and make it a bipartisan issue once again," Biden said.
"America's border problems won't be fixed until Congress acts. If we won't pass my comprehensive immigration reform, at least pass my plan to provide the equipment and officers to secure the border. And a pathway to citizenship for Dreamers, those on temporary status, farmworkers, and essential workers," he said, an appeal which was met by cries of "secure the border" from Republicans.
HOUSE REPUBLICANS RENEW PUSH TO REIMBURSE TEXAS FOR 'OPERATION LONE STAR' BORDER SECURITY PUSH 
The lawmakers on Friday indicated that they are open to a bipartisan solution, but said the Biden administration needs to work with them.
"This is a dangerous situation This is a chaotic situation. And it's time to at least get some kind of recognition from the Biden administration that they have an understanding of that and that they are willing to reach out to Republicans to find some solutions," Fischer said.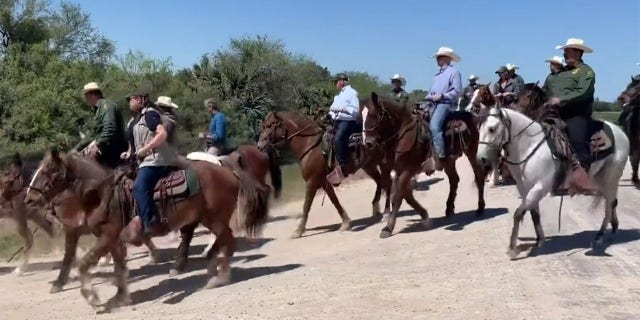 Cornyn, meanwhile, acknowledged recent moves by the administration to make migrants ineligible for asylum if they have crossed illegally and failed to claim asylum in another country. But he was equally dismissive, and said the solution lies in enforcing laws he believes are not already being enforced.
"We don't necessarily need any more laws or any more rules. What we need is the Biden administration's will to enforce the laws that are already on the books," he said.
CLICK HERE TO GET THE FOX NEWS APP
The tour comes amid a number of border visits by both Republicans and Democrats. Republicans in the House have started holding hearings at the border itself in what they say is an effort to draw more attention to the crisis. Democrats have pushed back on those hearings, calling them stunts.


[ad_2]
Share this news on your Fb,Twitter and Whatsapp
Times News Network:Latest News Headlines
Times News Network||Health||New York||USA News||Technology||World News