Politics
Republicans allege Biden admin may have tried to 'cut corners' on FDA's COVID vax approval process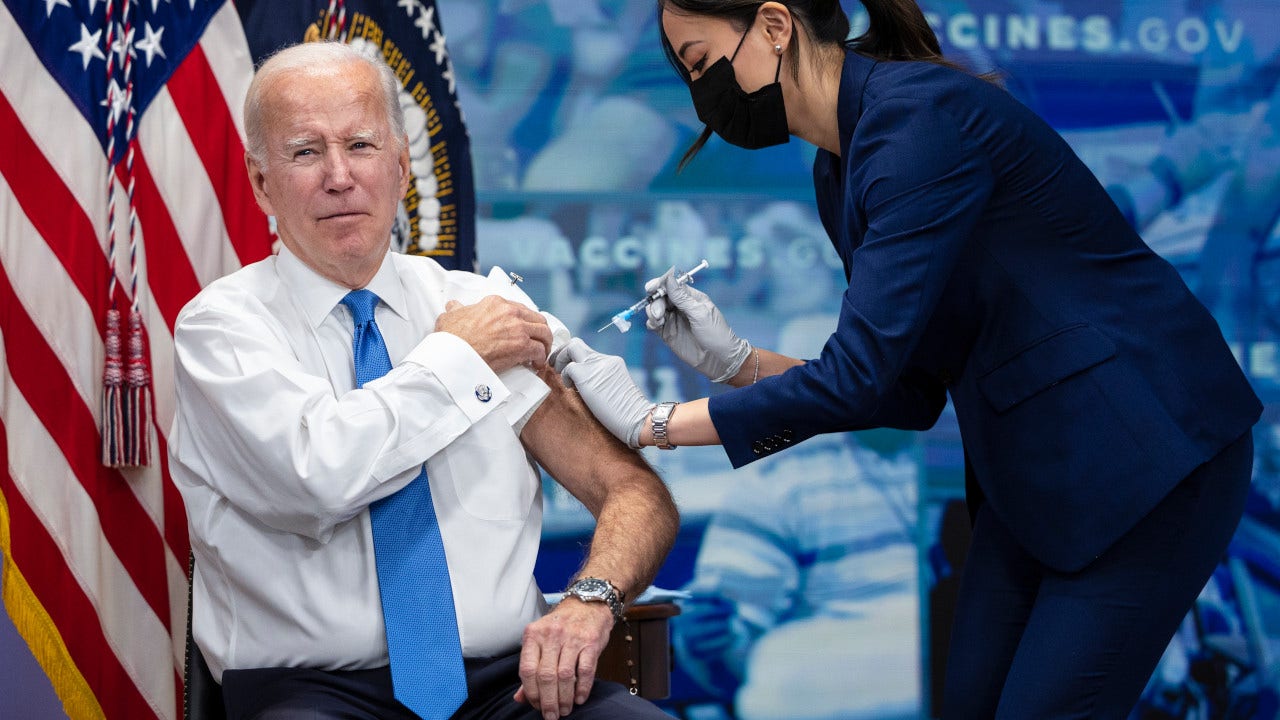 [ad_1]
The House Select Subcommittee on the Coronavirus Pandemic is ramping up an investigation into the Food and Drug Administration's (FDA) COVID-19 vaccine approval process after Republicans charged that the Biden administration may have tried to "cut corners" in order to "fast track" the approval.
In a letter from select subcommittee Republicans to FDA Commissioner Robert Califf on Friday, Republicans accused the Biden administration of "wrongly" compressing the timeline for vaccine approval process in order to implement mandates nationwide.
"According to new internal U.S. Food and Drug Administration (FDA) communications, it appears the Biden Administration may have bypassed, wrongly compressed, and possibly compromised the longstanding process for awarding a full biologics approval to a vaccine," lawmakers led by Chair Brad Wenstrup and Lisa McClain said. "This effort may not have been to save lives, but concernedly to provide cover for implementing and enforcing vaccine mandates across the country."
The letter cited internal FDA communications revealing former Director of the Office of Vaccines Research and Review (OVRR) Dr. Marion Gruber worried that the Biden administration wanted to cut corners in order to speed up the vaccine approval process, but was shut down.
COVID ORIGINS HEARING TO FOCUS ON FAUCI'S ROLE IN DISPROVING LAB LEAK THEORY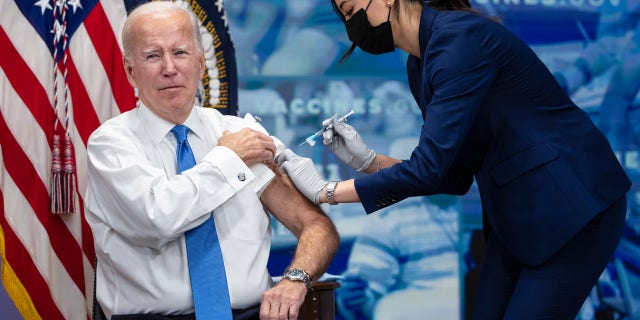 The issue involves the shortened approval timeline for Pfizer's Biologics License Application (BLA) from 10 months standard review time to six months. The FDA had publicly stated in May 2021 that the goal for approval was January 2022, to account for six months. But Republicans allege that in private, the Biden administration was pushing for the goal for FDA approval to be September 2021, four months shorter.
In a July 21, 2021, email, Dr. Gruber allegedly said that the condensed approval timeline for Pfizer's BLA "cannot be compressed further."
According to a transcript of the email made public by the Republicans, Gruber wrote in the email: "the review timeline and target action due date, September 15, 2021, for this BLA cannot be compressed further… the review requires a thorough evaluation and FDA's own analysis of the safety, effectiveness[,] and manufacturing information submitted to support licensure of this vaccine."
COVID-19 SHOCKER: PARENTS LIED ABOUT THEIR KIDS' SICKNESS STATUS AND BROKE QUARANTINE RULES, STUDY FINDS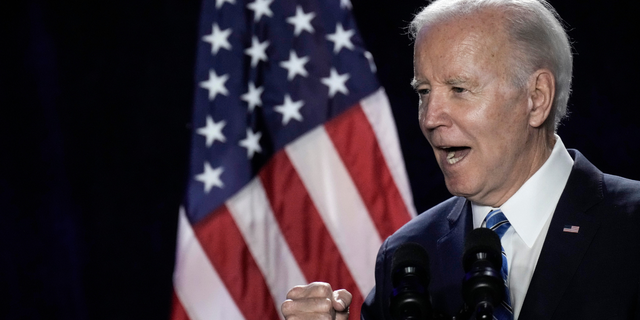 "This has been OVRR's standard for all other BLAs, and while time-consuming, OVRR believes that public confidence in COVID-19 vaccines would not be served by rushing our review and evaluation of the submitted data," he continued.
Gruber also said the Biden administration's push to fast track the vaccine approval would potentially damage the FDA's credibility and also might downplay concerns about the development of myocarditis in young males who received the vaccines.
"We too are concerned about the rising COVID-19 cases in the US, [sic] however, our concern is that a review that is hyper-accelerated beyond the already very rapid September 15 target date and as a consequence, may be less thorough than our typical review seems more likely to undermine confidence in the vaccine (and, indeed, in FDA's credibility) than to increase it," Gruber wrote on July 21, 2021.
OVERSIGHT REPUBLICANS TO HOLD EIGHT HEARINGS ON BIDEN ADMIN IN THREE DAYS: 'ACCOUNTABILITY IS COMING'
The Republicans say the email is "evidence" that the Biden administration "chose to sideline experts and fast track full approval of the COVID-19 vaccine, sacrificing thoroughness and veracity, to establish a precedent for vaccine mandates."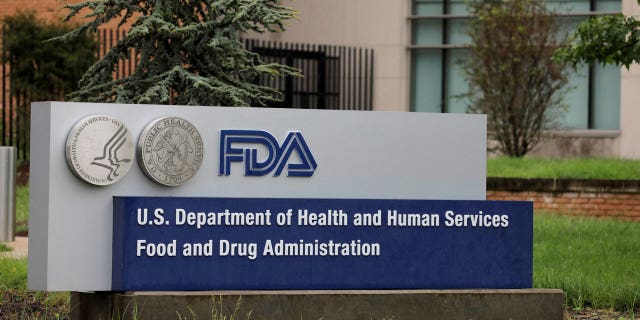 "This is unconscionable," they wrote, demanding related documents and communications no later than March 24.
The FDA told Fox News Digital it has received the letter and will respond directly to the subcommittee.
CLICK HERE TO GET THE FOX NEWS APP
The lawmakers' letter to Califf comes after a letter they sent last Congress demanding information about "potential political interference with the FDA's booster shot approval process."
"It was reported at the time that, this political push by Biden's White House contributed to the decision of two top career scientists, Dr. Gruber and Dr. Krause to leave the FDA. These scientists believed the Biden Administration was sidelining FDA and 'what finally did it for them was the White House getting ahead of FDA on booster shots,'" they state.
[ad_2]
Share this news on your Fb,Twitter and Whatsapp
Times News Network:Latest News Headlines
Times News Network||Health||New York||USA News||Technology||World News