Technology
4 Hints And Tips For Catching More Lobsters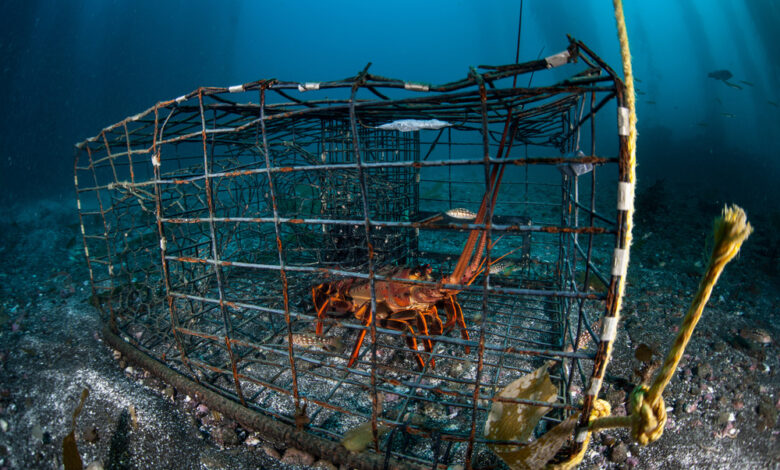 Do you want to catch more lobsters?
Lobster fishing is one of the recreational fishing activities with growing popularity. Although catching lobsters can be challenging, many fisherfolks are still into them because of the adventure that comes with them. Apart from this, it offers a sweet reward whenever a good lobster catch has been successful.
But catching more lobsters is more than merely placing traps and waiting patiently. Suppose you want to lasso more lobsters. You need hints and tips to make the most of your lobster fishing venture. For that purpose, here's an article to guide you. So, read on!
Different anglers use various gear in catching lobsters. Many advanced individuals prefer fewer tools as they find it easier to swim and dive with minimal weight. Beginners may carry more gear pieces, especially if they're still not used to catching long and large lobsters.
Either way, anglers need appropriate gear to catch more lobsters. You may purchase them from brick-and-mortar fishing stores or online fishing platforms, such as https://neptonics.com. For that purpose, here are some of the tools that every angler must bear in catching a bulk of lobsters:
This refers to the lasso or a small rope used to throw around a lobster and restrain it by tightening the snare. Lobster snares vary in diameter and length, but the most common measurements range from 24 to 48 inches. If you're choosing a lobster snare, consider picking one that can be operated by a single hand and is easy to use.
This gear looks and functions like a crowbar that removes rocks and abalones where lobsters may hide. When choosing a pry bar, think about selecting one with durable materials, such as steel and a flattened end.
Technically, this tool isn't for catching lobsters. However, having a gauge can shorten the time of choosing the lobsters to capture as they can immediately identify which are within the legal standards. As a result, anglers can refrain from catching the longer or smaller ones.
If you're planning to catch more lobsters, you need a bag that can safely store these animals. They can be made of net or light fabric materials that can keep the lobsters alive and safe while you go for a swim or dive looking for more lobsters. On top of all, the bags should have a proper locking mechanism to secure the lobsters.
 Choose The Proper Schedule
Anglers harvest lobsters year-round. However, they're most active from late June to late December. These animals mate and populate in these months, increasing their number significantly. Because of this, many anglers find successful catches during this season.
Seasoned lobster fisherfolks suggest setting lobster traps early morning. For the best chances, you should monitor the sea temperature. The colder it is, the higher the chances of a more successful catch. You can also choose when you can apply other fishing techniques, such as spey fishing, to catch different fishes. 
 Assemble And Check Your Traps Early
To maximize your time catching lobsters, you must bring the traps early. For this purpose, you must check and ready them a day ahead of your scheduled trip. You must check if the traps are free from holes or other damage that lobsters, especially undersized ones, can pass through.
In choosing a lobster trap, pick one with durable material, such as stainless steel. You may also consider selecting traps with two compartments: one for the baits and the other for the caught lobsters. You may also need to ensure you'd have a pair of hard-wearing gloves to protect you from cuts while using the traps.
Maine, Rhode Island, and Massachusetts are some of the best places you can find the largest lobsters. Typically, you can find and catch clawed lobster types in these state's coastal waters from 4 to 5 meters deep. These spots are also ideal for free diving for lobsters.
To move around the waters quickly, you need a light yet durable boat that can store your gear and other necessities. You may rent a chartered boat to focus more on lobster fishing and leave the boating to others.
Wrapping Up
Catching more lobsters can be far more challenging than lassoing one or two. Since most lobsters move or live alone or in pairs, the difficulty is greater. If you're really into your best lobster fishing trip, you must have the right gear and preparation.
You may start by reading this article as you ready your tools and necessities for the trip. For more ideas, you may also seek the help and insights of seasoned lobster anglers. And you must continue practicing catching lobsters one at a time to improve your lobster-lassoing and trapping skills before your biggest lobster fishing adventure.