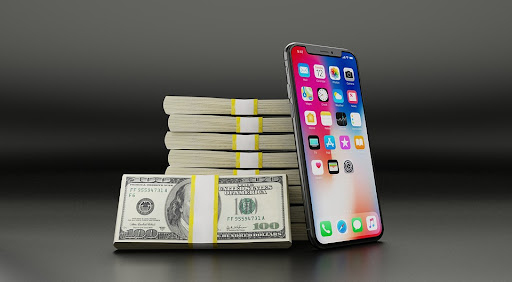 Google is increasingly supporting the concept of real money online gaming. The platform now allows the distribution of gambling and fantasy sports apps. Such apps are subject to a set of conditions that developers must meet. Strict compliance policies, as well as the implementation of consequences for noncompliance, keep the system safe and manageable. At the end of the day, it allows Google users to earn money using their mobile devices. Whether this means they are playing their favorite online games, taking surveys, or performing minor office tasks, these activities are now allowed by Google Play.
How Does Google Maintain Control Over the Legality of Cash-Paying Apps?
Google has different policies regarding gambling apps, depending on the country's laws. The platform's policies regarding cash-paying apps and handling user data are constantly updated. One recent change aims to limit app permissions to the core functions that allow it to operate. These rules also prohibit apps that press beyond the legal/geographic boundaries in which they operate. Google also allows developers to offer loyalty programs to reward gamers with cash or tangible prizes. This is also subject to certain conditions, such as providing clear terms and conditions for participation. An upcoming Package Visibility Policy examines apps for compliance before granting them access to users' installed app inventory. Users must also provide consent for such apps. If you want to get into the online money world through gaming, here are the top apps to start with:
Swagbucks
Swagbucks is well-known for its wide range of games and prizes. Josef Gorowitz and Scott Dudelson founded the platform in 2008. You can choose from adventure, card, dice, casino, and puzzle games. The app is available for both Android and iOS and offers prizes in gift cards and PayPal withdrawals. It is possible to play directly on their website using a browser as well.
The platform is not limited to games. There are other ways to earn money that include participating in surveys, watching videos, shopping online, signing up for product offers, and scanning paper receipts. The games offered typically have several milestones that you must complete to win a prize. Earnings range from $1 to $45 per game, depending on the game level. Swagbucks requires a minimum age of 13 years to participate.
Blackout Bingo 
Big Run Studios' Blackout Bingo is a free-to-play game compatible with Android and iOS devices. Users can withdraw their game winnings in the form of cash or merchandise if certain conditions are met. Players compete against real-life opponents in 2-minute rounds in which all participants see the same balls and game cards. Earning three Bingos earns you a Daub, which allows you to choose a square that will bring you closer to another Bingo. You can make money by playing Bingo and Double Bingos, daubing the correct box when a number is called out, and earning speed completion bonuses. Earning boosts allows you to claim squares before a corresponding number is mentioned.
Solitaire Cube
Tether Studios created Solitaire Cubes. It provides free practice rounds, allowing you to experiment with the rules without risking your money. Entries for low-paying tournaments start at $1 and increase from there. The higher-paying tournaments will have more expensive entry costs. The platform is compatible with both Android and iOS devices and allows you to withdraw winnings in the form of merchandise or cash. In a hurried game between individuals or groups, each player has a few minutes to make a move.
Pool Payday
Pool Payday charges a small fee to participate in payable tournaments online. However, you can still play offline against other people for an unlimited number of rounds. The app is available for both Android and iOS. Users earn cash prizes that they can withdraw using digital wallets like PayPal and Apple Pay. You earn bonus points by completing speed milestones, bank shots, ball placement, and trick shots. The minimum age for its profitable version is 17 years old.
Mistplay
MistPlay is yet another popular pay-to-play online platform that, currently, only runs on Android. Mistplay accepts free participation in paid tournaments, unlike some of the others on this list. Players can receive payment in gift cards and earn up to $3-$5 per hour. The app assigns points to players based on Game Experience Points (GXP) and Player Experience Points (PXP), which are linked. Game experience points accumulate throughout a lifetime of playing a particular game on MistPlay. When playing a specific game, having more GXP earns you more units. Units can be withdrawn in gift cards with a $5 minimum.
Conclusion
Playing profitable games is an excellent way to spend your free time. However, earning significant amounts from these platforms necessitates practice and dedication to the tournaments, as you will be competing against seasoned players. Not all online platforms are trustworthy when it comes to processing withdrawals. As a result, you must rely on third-party reviewers to give you authentic information about different Google play apps.