Los Angeles
Man Convicted in Kristin Smart Murder Gets 25 Years to Life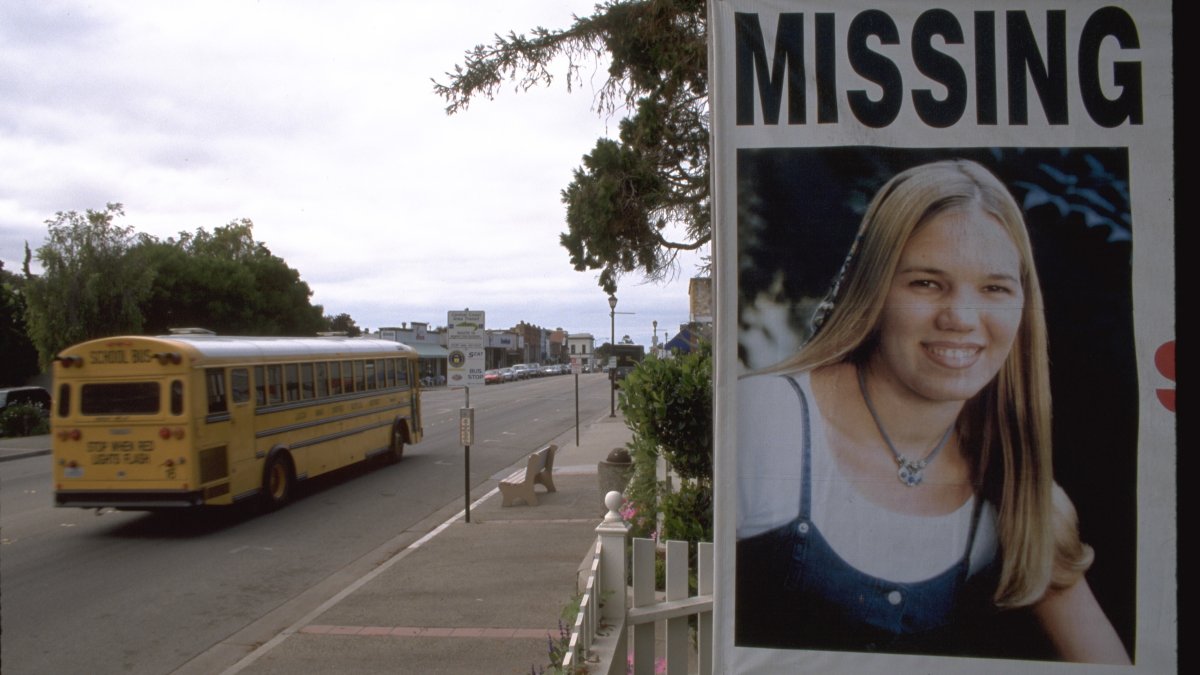 [ad_1]
The man convicted of killing Kristin Smart, who vanished from a California college campus in 1996, has been sentenced to 25 years to life in prison.
A judge in Monterey County sentenced Paul Flores on Friday, calling him "a cancer to society."
The judge also rejected requests from the defense to acquit Flores and order a new trial.
Smart was 19 when she disappeared from California Polytechnic State University in San Luis Obispo.
Her remains have never been found, but prosecutors alleged Flores, a fellow student, killed her while trying to rape her in his dorm room. He was convicted in October. His father was accused of helping hide her body but was acquitted.
Smart's family spoke after the October split-verdict.
"Without Kristin, there's no joy or happiness in this verdict," Smart's father, Stan Smart, said at a news conference after the hearing. "After 26 years, with today's split verdict, we learned that our quest for justice for Kristin will continue."
He described the case as a long and agonizing journey.
"This case will not be over until Kristin is returned home, and we have committed to that from the beginning," he said. "We don't take a breath. We do not put this aside."
Jurors unanimously found Paul Flores guilty of first-degree murder. He could face 25 years to life in prison when he is sentenced. NBCLA's Conan Nolan reports.
During the preliminary hearing, prosecutors presented evidence from dog handlers who said their cadaver dogs stopped at Flores' room and alerted to the scent of death near his bed. Archaeologists who used ground penetrating radar and dug up the soil beneath Ruben Flores' back deck, said they found indications the soil had been disturbed in a way similar to a gravesite.
Court documents submitted as part of a bail review hearing in April 2021, when the Flores were arrested, indicated investigators at the San Luis Obispo County Sheriff's Department had biological evidence indicating Smart was once buried under Ruben Flores' deck behind his home in Arroyo Grande, about 12 miles south of the college campus.
When Paul Flores first spoke with police, he downplayed his interactions with Smart at the party and on the walk home. He said she walking to her dorm under her own power, though other witnesses said Flores was helping hold her up and she had been passed out earlier in the night.
New information was revealed in a court document filed in the Kristin Smart murder case. Video broadcast Wednesday April 21, 2021 on Today in LA.
Witnesses called to testify included Smart's parents, college friends, forensic analysts, detectives, and acquaintances of Paul Flores. Some provided details about conversations he had with them around the time Smart disappeared.
The son's defense attorney, Robert Sanger, tried to convince jurors someone else killed Smart. He noted that Scott Peterson, who was later convicted of killing his pregnant wife and the fetus she was carrying, also was a Cal Poly SLO student at the time of Smart's disappearance.
[ad_2]
Share this news on your Fb,Twitter and Whatsapp
Times News Network:Latest News Headlines
Times News Network||Health||New York||USA News||Technology||World News