New York
Beloved Brooklyn Pie Shop May Have to Close its Doors Due to Thousands Owed in Rent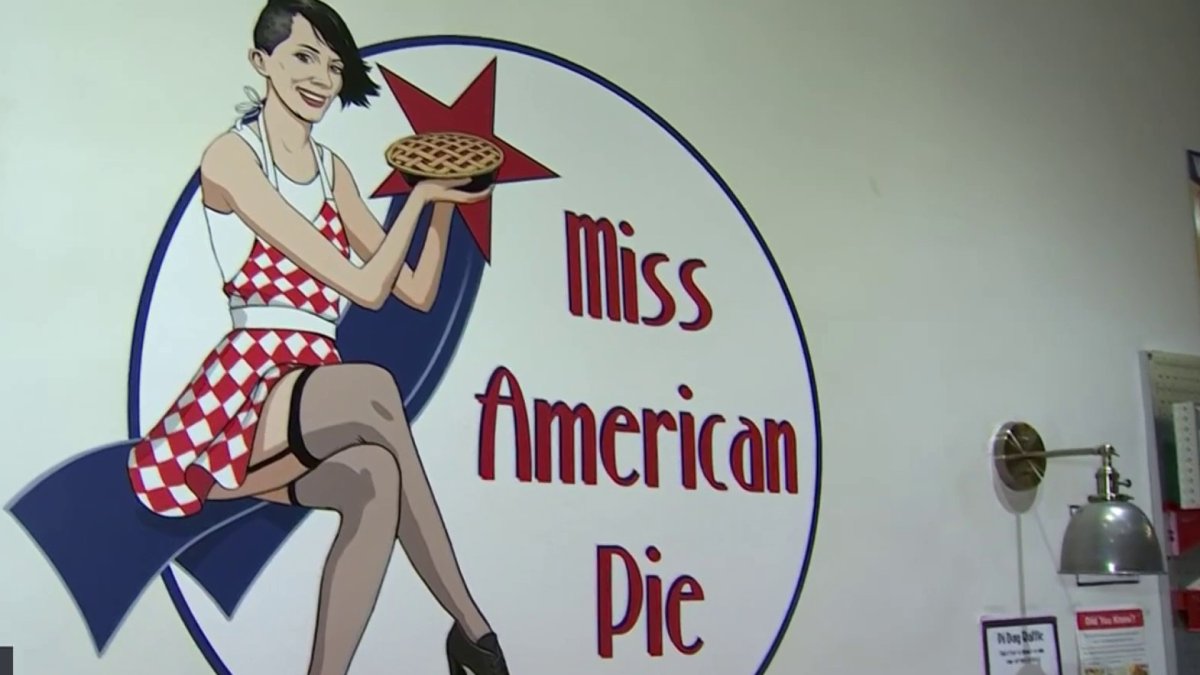 [ad_1]
Customers in Brooklyn hope they won't have to say bye-bye to Miss American Pie.
From sweet pies to savory ones (the best seller is their signature pie, which has apples, peaches, and blueberries), the Park Slope bakery along Fifth Avenue offers tasty treats with a nod to the past.
"Miss American Pie, the song from the '60s, it feels like a very nostalgic throwback to when people sat around the table and ate meals together every night," said Lindsey Hill, the owner of the Miss American Pie shop.
When she left her career in fashion, Hill knew her future was in the kitchen. She says pie is a "food that brings people together."
While that may be true, she couldn't have picked a worse time to open her business: right before the COVID pandemic hit. Hill said business was "very slow and we had to close down."
With no customers, there was little in terms of revenue — but the debt piled up. Especially in rent.
"Usually I'll give the check and it will be two-thirds of my rent, and they text me [saying] we're gonna sue you," Hill told NBC New York.
Owing thousands upon thousands of dollars in back rent, Hill told customers of her struggles in a social media post earlier in the week.
"I just made a post, like "you guys, I don't know what to do, I'm at my end here. I'm running out of money and I don't know if I'm going to stay open,'" she said.
Ever since that post, business has been booming.
"All these people started coming in, [saying] 'I saw your post and posted it on a Facebook group,' and all these pople started coming in and buying pies," said Hill.
A New Jersey church that has helped generations of families is hoping for some intervention, divine or otherwise, as it's in danger of closing. The Belleville church was heavily damaged during Superstorm Sandy, and it still has more repairs to make — but the coffers are running dry. NBC New York's Gilma Avalos.
A woman who identified herself as the property manager told News 4 over the phone that Hill owes "a lot a money," and that while she understands Hill's difficulty, the landlord also has bills to pay.
Hill is considering moving the business, or getting a loan to pay down her debt. Meanwhile, the renewed customer push has renewed her hope in her business.
"Like two days and I've seen an uptick in sales and more people coming in," she said.
All of that fueling the community she had always hoped her little pie shop would create.
"It's almost like it's supposed to be this way, because you can see the community coming together and helping out," said Hill.
A survey in 2022 by the Brooklyn Chamber of Commerce said that 70 percent of businesses are still struggling, experiencing sales numbers that remain lower than those from pre-pandemic.
But customers of the small shop are left hoping this won't be the day the music (or in this case, the pie) dies.
[ad_2]
Share this news on your Fb,Twitter and Whatsapp
Times News Network:Latest News Headlines
Times News Network||Health||New York||USA News||Technology||World News