New York
Pennsylvania Man Accused of Trying to Bring Explosive on Airplane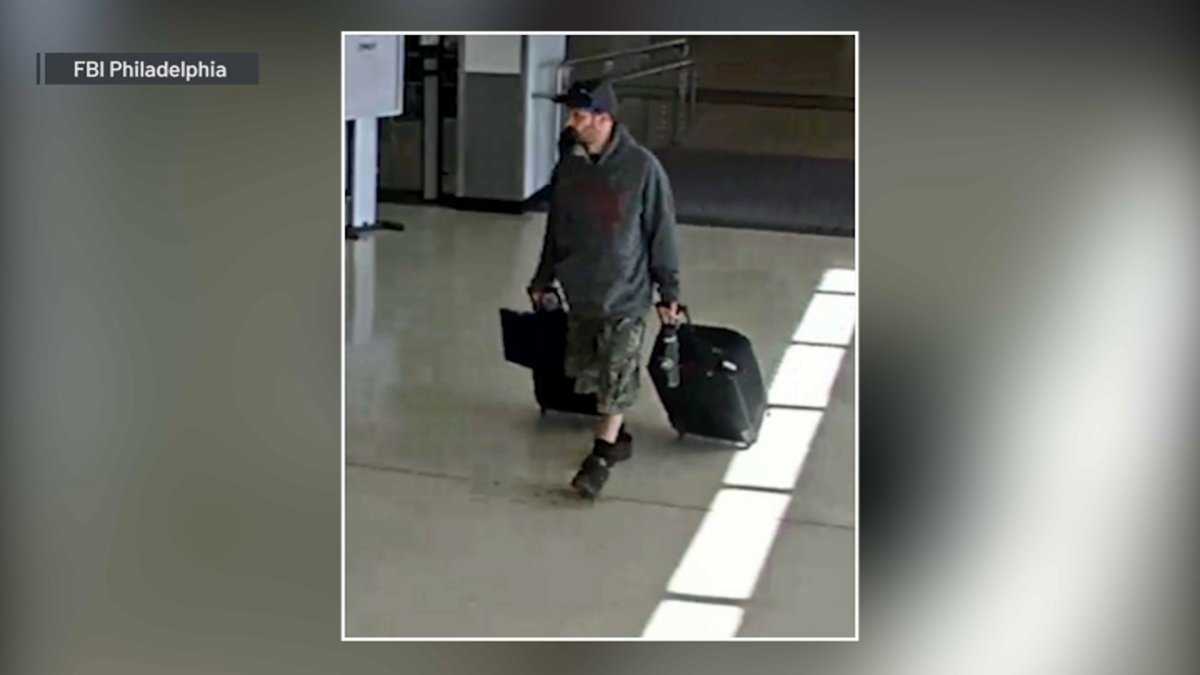 [ad_1]
What to Know
Authorities say a man was arrested after an explosive was found in a bag checked onto a Florida-bound flight at an eastern Pennsylvania airport. 
Marc Muffley is charged with possessing an explosive in an airport and possessing or attempting to place an explosive or incendiary device on an aircraft, according to a criminal complaint.
Prosecutors allege that a suitcase he checked in Monday at Lehigh Valley International Airport to a flight bound for Orlando contained a compound suspected to be that used in commercial grade fireworks as well as flash powder.
UPDATE: Muffley admitted to packing explosive materials, fuses and a lighter in a suitcase he checked for a commercial flight to Florida and fled the Lehigh Valley airport when he feared being arrested, federal authorities said in a court document filed Thursday. New details here.
A Pennsylvania man is in custody after he allegedly tried to place an explosive on an airplane at the Lehigh Valley International Airport.
On Monday, Mark Muffley, 40, of Lansford, checked in at the Allegiant airline desk at the airport shortly after 10:45 a.m., investigators said. Muffley had booked a flight to Orlando Sanford International Airport in Florida. 
As the TSA screened Muffley's baggage around 11:40 a.m., an alarm went off indicating it contained suspicious items, according to the affidavit of probable cause. 
The TSA found a circular compound, about three inches in diameter, wrapped in wax-like paper and clear plastic wrap hidden in the baggage, investigators said.
The immediate area of the airport was evacuated and the TSA notified the Lehigh Northampton Airport Authority Police Department who then contacted the FBI. Multiple FBI agents, including a bomb technician, then examined the device. 
The technician determined the device contained a granular type of powder that was a mixture of flash powder used in commercial grade fireworks. The technician also determined a "fuse" to ignite explosives appeared to be part of the device, which he concluded was an explosive. 
Investigators also said they found a can of butane, a lighter, a pipe with white powder residue, a wireless drill with cordless batteries and two GFCI outlets taped together with black tape. 
The airport's public address system then paged Muffley, requesting that he report to the security desk. Security cameras then captured a man leaving the airport via the lower-level exit around 11:45 a.m., investigators said. 
The FBI contacted Carbon County Chief of Detectives and former Lansford Police Chief Jack Soberick who personally knows Muffley, investigators said. Investigators obtained a photo of Muffley's Pennsylvania driver's license and compared it to the surveillance image of the man who left the airport. They then identified that man as Muffley.
Muffley was later arrested at his home in Lansford Monday night. He is charged with possession of an explosive in an airport and possessing, or attempting to place, or attempting to have placed, an explosive or incendiary device on an aircraft. 
Muffley remains in custody. His probable cause and detention hearings are scheduled for Thursday at 1:30 p.m. in Allentown. 
It's unclear whether Muffley has an attorney. A working phone number for him couldn't be found Wednesday.
Sign up for our Breaking newsletter to get the most urgent news stories in your inbox.
[ad_2]
Share this news on your Fb,Twitter and Whatsapp
Times News Network:Latest News Headlines
Times News Network||Health||New York||USA News||Technology||World News