USA
Police release Michigan State shooting timeline and a troubling note found in the gunman's pocket | CNN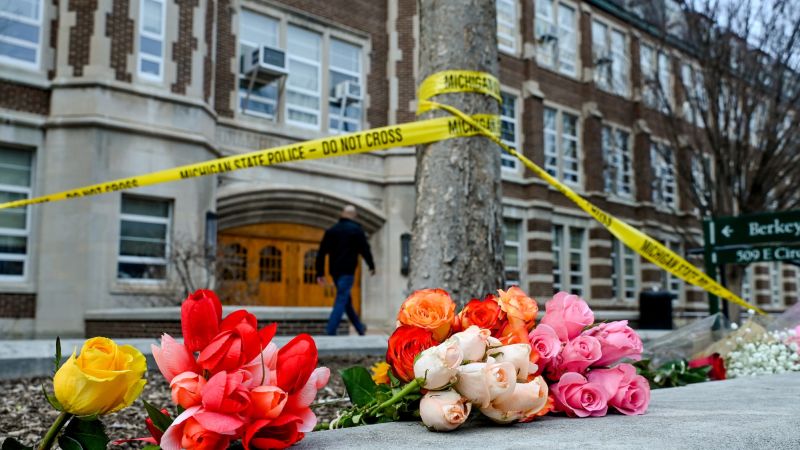 [ad_1]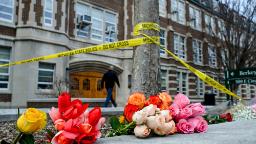 CNN
 — 

The gunman who killed three Michigan State University students and critically wounded five others last month in a mass shooting wrote in a note found in his pocket that he was "tired of being rejected" and was hurt, police said Friday.
The Michigan State University Police and Public Safety Department released a detailed timeline of events and shared images of a note gunman Anthony Dwayne McRae, 43, wrote, police said in a news release.
Written on spiral notebook paper, the two-page document is dated a day before the February 12 shooting. Portions of it have been redacted by police.
One side of the note starts with the gunman identifying himself: "Hi My Name is Anthony McRae." A second side starts with "They hurted me" at the top of the page before listing the locations of other targeted areas.
McRae writes that he is the leader of a group of 20 people and claims "another team" in his group will be targeting the other outlined locations – upon discovering the note, law enforcement officials "investigated and cleared all of the other locations McRae named in the note," police said.
"While McRae states in the note that he was acting with others, investigators from MSU DPPS, Michigan State Police and the FBI have determined through comprehensive reviews and detailed follow-up that McRae acted alone and was not working with other people," the statement from MSU DPPS said.
In the letter, McRae appears to write about his grievances repeatedly writing "they hate me" and detailing other general, non-specific, perceived slights against him like "I'm tired of being rejected," "No one noticed me," "Everywhere I go people treat me different."
Police detail a timeline of events, sharing the gunman's whereabouts and how police responded to his movements accordingly:
8:18 p.m. – Ingham County 911 started receiving calls of the first shots fired at Berkey Hall, MSU police said

Two minutes later, at 8:20 p.m. ET, officers entered Berkey Hall

8:24 p.m. – McRae entered the Union

8:26 p.m. – First report of shooting at the Union

8:27 p.m. – Officers arrived at the Union

8:30 p.m. – First emergency alert notification was sent

8:31 p.m. – Second emergency alert notification was sent

11:18 p.m. – Photo of suspect was shared on MSU DPPS social media

11:35 p.m. – Ingham County 911 received a call about a person matching the description of the suspect walking on Lake Lansing Road near High Street in the City of Lansing

11:49 p.m. – Officers approached McRae and he shot and killed himself
As part of the ongoing investigation, police said they are currently reviewing and finalizing details of the route McRae took as he left campus, according to the statement.
From February 13 to February 14 between 8 p.m. and 1 a.m., Ingham County 911 received 2,100 phone calls, which is the equivalent of 2.5 days' worth of calls for the dispatch center – within a 5-hour period, police said.
[ad_2]
Share this news on your Fb,Twitter and Whatsapp
Times News Network:Latest News Headlines
Times News Network||Health||New York||USA News||Technology||World News