Washington
House antitrust panel taking aim at Big Government instead of Big Tech
[ad_1]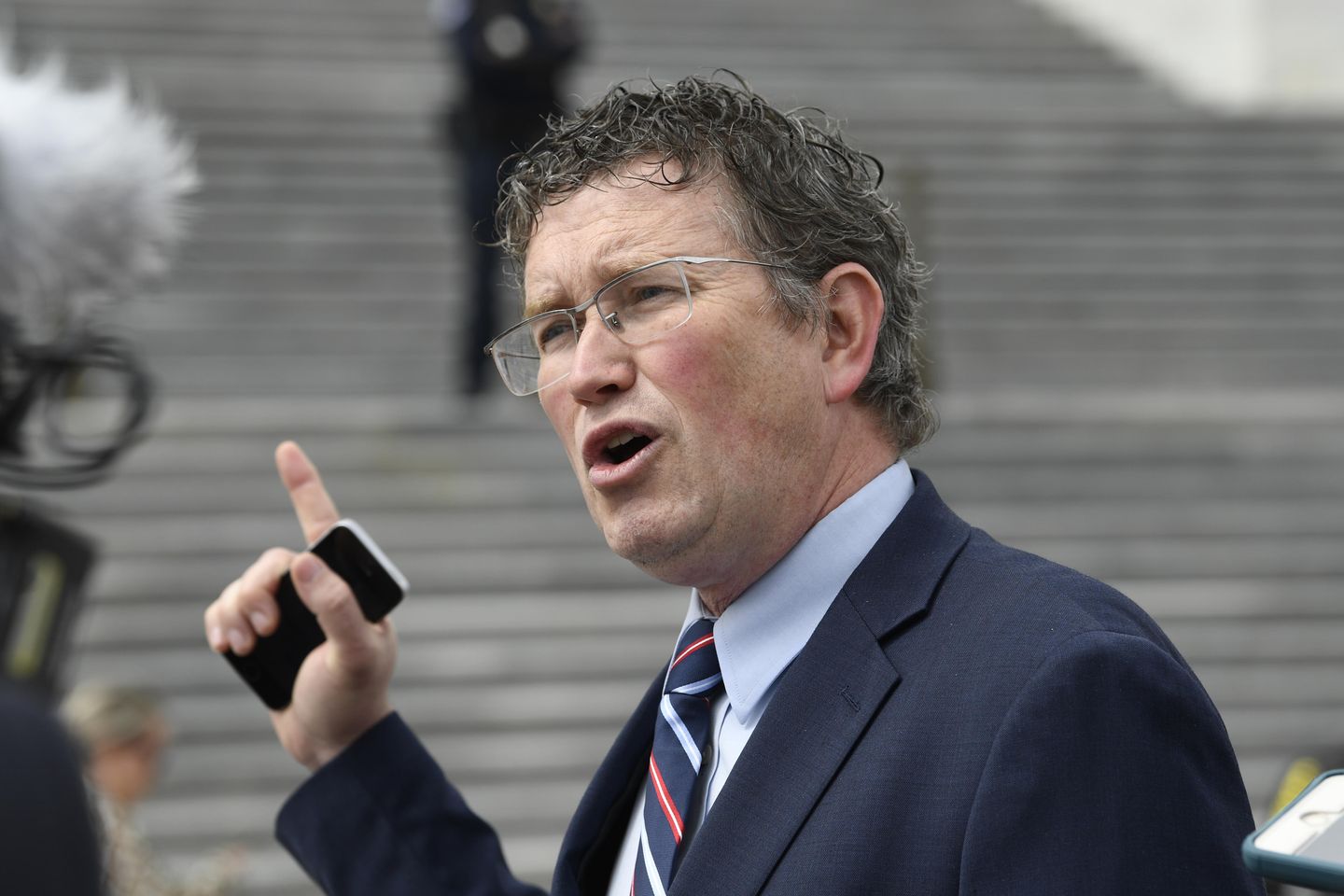 The new Republican leadership of the House's top antitrust panel is homing in on dismantling Big Government instead of aiming against Big Tech the way the panel's Democratic predecessors did. 
The House Judiciary Committee overhauled its antitrust panel, with Republicans selecting new leadership and changing its focus to include regulation, federal agencies' rulemaking authority and antitrust issues. 
Major American technology companies' business operations were the prominent area of scrutiny for the panel under Democratic leadership before Republicans took charge this year. 
Unelected bureaucrats fashioning rules that serve in place of Congress passing laws are a top target of Rep. Thomas Massie, Kentucky Republican, the newly installed chairman of the Administrative State, Regulatory Reform and Antitrust Subcommittee. 
Mr. Massie said at the panel's first meeting Friday that federal agencies have usurped Congress' lawmaking authority. He listed culprits as including the Occupational Safety and Health Administration, the Federal Trade Commission and the Bureau of Alcohol, Tobacco, Firearms and Explosives. 
"In recent years, the administrative state has issued regulations carrying the force of law more than 20 times as frequently as America's elected representatives have passed laws through the process the Constitution requires," Mr. Massie said. 
Democratic lawmakers disparaged the subcommittee's new approach, saying the panel should instead focus on regulations related to the environmental cleanup efforts of the Norfolk Southern freight train derailment in Ohio last month.
Rep. David Cicilline, Rhode Island Democrat, said Friday that the restructured panel's priorities represent a congressional power grab that will yield deregulation putting Americans at risk.
Mr. Cicilline led the antitrust panel under Democratic control and has announced plans to leave Congress this year. 
"Deregulation led to last month's derailment in East Palestine and Norfolk Southern's recent derailment in Springfield, Ohio," Mr. Cicilline said at the hearing. "Further deregulation will lead to even more tragedies in the future."
Rep. Jerrold Nadler, New York Democrat, piled on Republican lawmakers' changing focus as a return to old ideas in previous sessions of Congress. The judiciary committee's top-ranking Democrat said the GOP lawmakers were pushing anti-health and anti-safety legislation that intended to protect profits for businesses over people.
Mr. Massie said he did not want zero regulations. He said reasonable minds could disagree about various policy solutions but should agree that Congress must write laws rather than defer to federal agencies making rules.


[ad_2]
Share this news on your Fb,Twitter and Whatsapp
Times News Network:Latest News Headlines
Times News Network||Health||New York||USA News||Technology||World News