Washington
Slog AM: Sawant Defamation Charges Dropped, Tennessee Lt. Gov Apologizes for Commenting on Twink's Thirst Traps, Rise of the BORG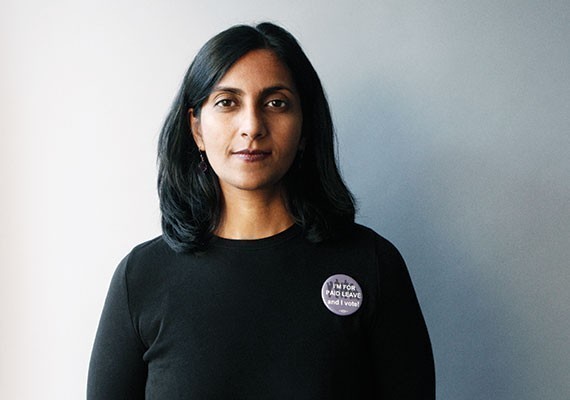 [ad_1]
Sawant defamation charges dropped: In 2016, after the Seattle Police Department killed Che Taylor while surveilling his home, Council Member Kshama Sawant called the incident a "brutal … and blatant murder at the hands of police." The officers involved sued her for defamation. On Thursday, US District Court Judge Marsha Pechman said the officers "failed to establish that Sawant's opinion was not protected speech, that it was false or that it was malicious," according to the Seattle Times. Case? Closed. SPD egos? Fragile. 
Possibly big news for COVID truthers: The House voted unanimously Friday to declassify U.S. intelligence information about COVID-19's origins. Was COVID-19 the result of animals, was it a lab leak, was it something else? Experts say we probably won't know the true origins of the virus for many years. But, hopefully we'll get to look at those declassified files. I am a glutton for confidential information. 
Light rail limbo: Sound Transit doesn't know where it's going to put the new downtown station that will connect trains from across the region as the light rail system expands from one measly north-south line. The spot Sound Transit wanted to put the station will impact businesses along 4th Avenue between Jefferson and Terrace Streets in the Chinatown International District. However, local business owners said they couldn't survive a decade of construction. So, Sound Transit said it would consider other options. Currently, they haven't made a decision on where the new station will go. Urbanists believe the decision could add annoying delays to the future system. 
Rainy Friday on deck: Slip into your rubber boots and stick your arms inside those polyurethane laminate sleeves, it should be a soggy one today. If it's not, then you have my permission to yell at the sky. 
No charges for Kemp: Tacoma police didn't charge former Seattle Sonics star Kemp in the shooting he was involved in near the Tacoma Mall. According to Kemp's attorneys, he fired his weapon in self-defense. 
I got you a Valentine's Day gift: It won't be here until 2046. It's also an asteroid hurtling toward earth. Love you, hope you like it 🙂
Valentine's Day in 2046 has a very slim chance of being quite eventful for the planet https://t.co/5uPf2qAwhv pic.twitter.com/nh86P9NnOt

— CNN (@CNN) March 10, 2023
Bank stocks plummet: Banking sector stocks had their biggest drop in three years Thursday after a $52 billion sell-off. The hardest-hit bank and the bellwether for investor concerns is Silicon Valley Bank (SVB), a small lender that funds tech start-ups world wide. With rising interest rates, bond values, which banks hold as assets, fell. SVB, according to the New York Times, "sold $21 billion of its most easily sellable investments—crystallizing a $1.8 billion after-tax loss—and borrowed $15 billion." Now, investors are jumping ship.
As of this morning SVB is in talks to sell itself. 
Some good economic news: US employers added a "substantial" 311,000 jobs in February on the heels of adding 504,000 jobs in January. Will the Federal Reserve respond by raising interest rates to combat rising inflation? We'll find out when the Fed meets later this month. 
Oh, he is absolutely going to hate this: Tucker Carlson is going to turn absolutely purple and then burst a blood vessel in his face when he learns that people are making hyper-realistic AI models of his voice and making him talk about dicking down Pokémon. 
someone made an AI model of Tucker Carlson's voice read the super NSFW 4chan Vaporeon copypasta and oh my godhttps://t.co/sJviaIYIGe pic.twitter.com/1khiIO747r

— Ryan Broderick (@broderick) March 10, 2023
BP CEO rakes in the cash: In 2022, British Petroleum CEO Bernard Looney earned whopping $12 million, more than double what he earned previously. Meanwhile, BP's emissions were largely unchanged. 
Virginian judge uses slavery as precedent: This judge is presiding over a dispute between a divorced couple fighting about using frozen embryos. The ex-wife wants to use the embryos, the ex-husband does not want her using the embryos. The judge ruled embryos can be considered property and based the decision on a 19th century law about slaves. "I would like to think that the bench and the bar would be seeking more modern precedent," Solomon Ashby, president of the Old Dominion Bar Association, an organization of primarily Black lawyers, said. 
Another Rep. George Santos thing: This time, Santos's old roommate accused the New York representative/notorious liar of "orchestrating a credit card skimming operation in which he schemed to steal information from ATM and credit cards," Politico reports.
Men of the cloth in the closet: Colorado's conservative nonprofit, Catholic Laity and Clergy for Renewal, paid $4 million for data that identified priests who used gay hookup and dating apps. They then snitched on the priests they outed by sending the data to bishops nationwide.
Tennessee lieutenant governor apologizes for commenting on twink's thirst traps: In the midst of a Tennessee legislative session rife with drag bans and targeting gender care for trans people, Lt. Gov. Randy McNally's hypocritical social media usage surfaced. McNally repeatedly liked and commented on a gay Instagram model's sexy pics. Here's his apology: 
VIDEO: 'I'm really, really sorry.' Tennessee Lt. Gov. Randy McNally apologizes after uproar over social media posts (More in link below.) https://t.co/Ye6QV2a8hL pic.twitter.com/noIiwfbCOd

— Phil Williams (@NC5PhilWilliams) March 10, 2023
A long read for your weekend: Here, have this long read about the Alex Murdaugh case and its persisting mysteries. 


[ad_2]
Share this news on your Fb,Twitter and Whatsapp
Times News Network:Latest News Headlines
Times News Network||Health||New York||USA News||Technology||World News