USA
Why the kidnapping of four Americans in Mexico turned into a political spectacle
[ad_1]
When the truck with North Carolina plates crossed the border from Brownsville, Texas, to Matamoros, Mexico, on Friday, the so-called falcons in charge of monitoring the border area notified their bosses of the presence of four Americans.
The gunmen, who have not been identified or linked to any of the cartels operating in the area, opened fire on the car. In the fusillade, a 33-year-old Mexican woman who was more than a block away was killed by a stray bullet. Immediately afterward the occupants of the vehicle were kidnapped.
One version of the tragedy disseminated by the Mexican authorities is that the gunmen belonged to one of the seven cartels that are fighting over the Mexican border city and mistook the four Americans — who were crossing the border for a medical procedure — with smugglers of Haitian origin and decided to confront them to demarcate their territory. In Matamoros, a city of just over 500,000, there is a fight to the death among the cartels: the Zetas, Jalisco New Generation, El Golfo, La Familia Michoacana, Sinaloa, Juárez and the Northeast.
A video that has been widely circulated on social media shows several heavily armed subjects who, in broad daylight and in front of dozens of motorists, put the victims in the back of a pickup truck. The images show semi-paralyzed drivers aware that a massacre could be triggered at any moment, an outcome to which Mexicans have been exposed since the state decided to start a war against drug trafficking during the administration of President Felipe Calderón, who governed from 2006 to 2012.
"From that city [Matamoros] come the drugs that are distributed in the central and eastern United States," said Jesús Lemus Barajas, a specialist in drug trafficking issues in Mexico and an occasional contributor to The Times and Los Angeles Times in Spanish. "It was not for nothing that the U.S. State Department had issued a 'Level 4: Do Not Travel' advisory for U.S. citizens due to crime and kidnapping."
In the rescue operation carried out by the Mexican authorities, Latavia "Tay" McGee, a mother of six, and Eric James Williams, with a gunshot wound to the left leg, were found alive. Two other victims, who've been identified as Shaeed Woodard and Zindell Brown, were found dead in a house on the outskirts of Matamoros after being taken from the white Chrysler Pacifica minivan and held for three days, Tamaulipas Gov. Américo Villarreal said. Mexican authorities detained a suspect, identified as 24-year-old José Guadalupe N., who they said was watching the house.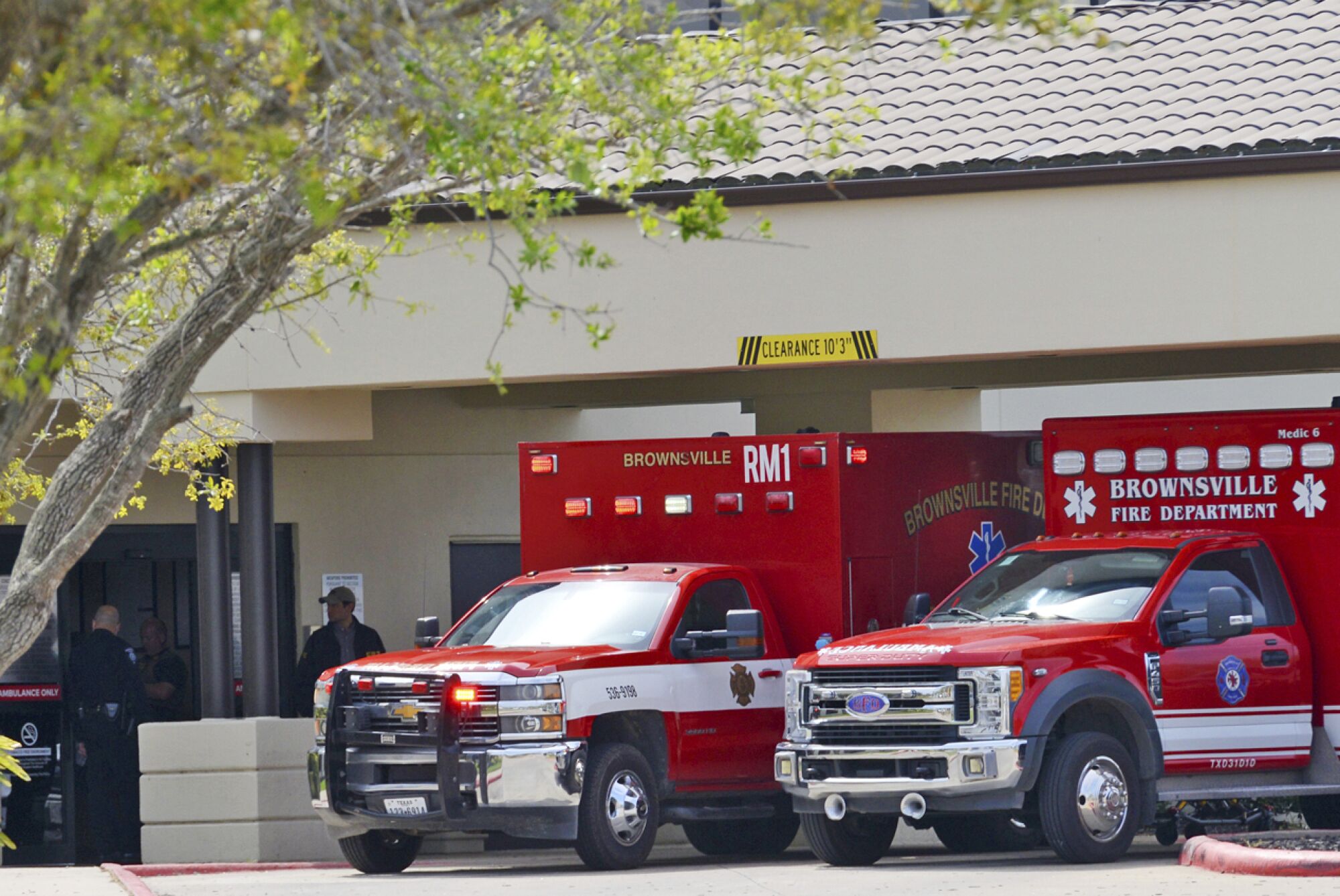 The kidnappings and deaths of U.S. citizens have roiled the highest political circles of the two countries. White House spokeswoman Karine Jean Pierre immediately expressed outrage in declaring that "these types of attacks are unacceptable," but softened it by saying that "the Department of Homeland Security and the Department of State are coordinating with the Mexican authorities to bring those responsible to justice."
"President Biden's position is increasingly difficult," said Armando Guzmán, Washington correspondent for numerous Mexican publications. "The electoral process is just around the corner and the pressure from the most conservative sectors of the Republican Party is growing, accusing [the Biden administration] of not doing enough to contain the wave of deaths from fentanyl and other opioids," which claimed nearly 109,000 lives between February 2021 and February 2022, he said.
The statement by the U.S. ambassador to Mexico, Ken Salazar, was moderate, but left open the need for a bilateral approach to combating the cartels, something that has been hampered by President Andrés Manuel López Obrador's policies limiting the presence and functions of U.S. Drug Enforcement Administration agents in Mexico.
On the Mexican side, things are no better. In a country where 93 out of 100 homicides go unpunished, the speed with which the bodies were located and one alleged kidnapper was arrested generated all kinds of comments on social and news media. Ciro Gómez Leyva said on his popular national radio program that, "If the Mexican authorities put the effort they did to find the four Americans in Matamoros in all cases, how many fewer dead and missing would we have in the country?"
With an increasing need to offer results in his fight against insecurity, and many questioning the effectiveness of his "Hugs, not Bullets" policy, López Obrador rejected the idea that what happened in Matamoros is yet another example of drug-related violence that has claimed the lives of 137,603 people as of December 2022.
In his daily morning news conference, the president criticized what he termed the "exaggerated" media coverage of the Matamoros case.
"All the media in the United States handle information in a sensationalist way; not so when Mexicans are murdered in the United States, they are silent like mummies," López Obrador said. "Of course we regret what is happening in our country and this event in particular, and we offer our sincere condolences."
And he recalled the case of two Oaxacan day laborers who were among seven migrant farmworkers shot to death, allegedly by a colleague, in January at a mushroom farm in Half Moon Bay, about 30 miles south of San Francisco, "but nothing came out" in the U.S. press, López Obrador said — although in fact the case dominated U.S. headlines for days.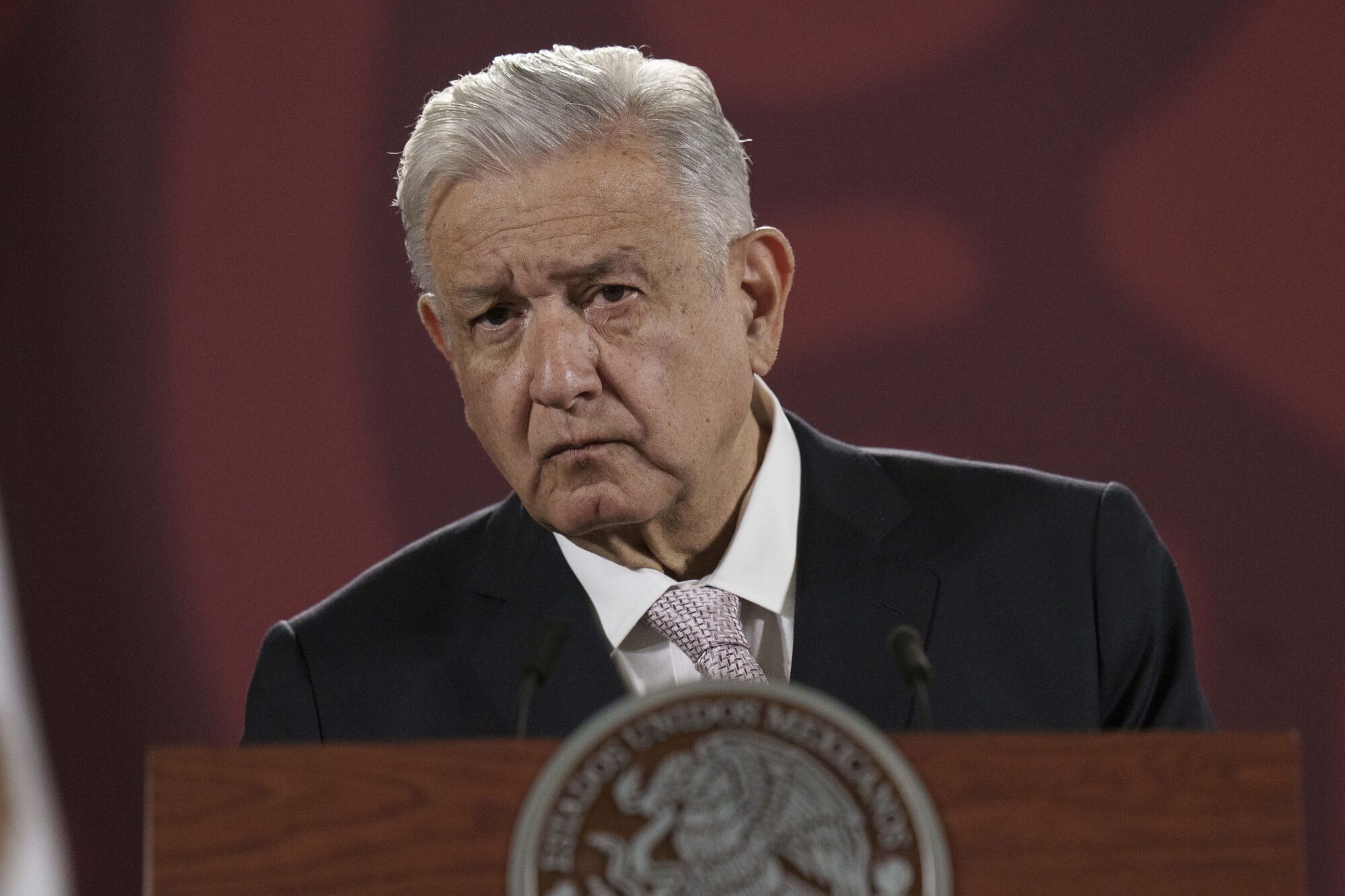 The Mexican president implied that U.S. authorities should focus more on Americans' demand for drugs than on the Mexican cartel suppliers. "Are there no networks [in the U.S.]? Aren't there cartels? Who sells the drug? That is a matter for the U.S authorities to resolve."
He said that President Biden has reiterated that there will be respect for Mexico's sovereignty. "That is something that is appreciated, but we are not going to allow interventionism," he said in a clear message to Republican officials demanding that the Mexican cartels be classified as terrorist organizations, which could allow for intervention by U.S. armed forces.
Adán Augusto López Hernández, Mexico's interior secretary, said that the attack on the Americans in Matamoros is regrettable, "but it does not have to fracture friendly, commercial, economic relations with the United States."
The official, considered one of López Obrador's most loyal allies, pushed back against the president's critics.
"Territories that were previously in the hands of organized crime are being recovered," López Hernández said. "There is a reduction in crime rates, kidnapping has a reduction of more or less 68%."
Such assurances haven't quelled U.S. criticism. Speaking to Fox News' Jesse Watters on Monday, Sen. Lindsey Graham (R-S.C.) urged the United States to "get tough" on Mexico after the kidnapping, and endorsed former Atty. Gen. William Barr's recent suggestion to designate drug cartels as terrorist organizations.
"I would take Bill Barr's advice and get tough on Mexico," Graham said. "It's not just about the hostages…. I would do everything possible to get them back. I would do what Trump did. I would give Mexico a warning."
"If you continue to give safe haven to fentanyl drug traffickers, then you are an enemy of the United States," Graham said. "I am going to introduce legislation to make certain Mexican drug cartels foreign terrorist organizations under U.S. law and set the stage for using military force if necessary to protect the United States from being poisoned by things coming out of Mexico."
For his part, Barr this week described López Obrador as "the chief facilitator of the cartels" in an opinion column in the Wall Street Journal.
"These narco-terrorist groups are more like ISIS than like the American mafia," Barr wrote, referring to the militant group Islamic State. "Case-by-case prosecution of individuals can be a part of an overall effort, but the only way to defeat them is to use every tool at our disposal inside Mexico. Merely designating the cartels as terrorist groups will do nothing by itself. The real question is whether we are willing to go after them as we would a terrorist group."
Rep. Dan Crenshaw, a Texas Republican who introduced an initiative in January that would allow the U.S. military to take action against Mexican criminal organizations, tweeted, "It is time to authorize military force against them," and called on López Obrador to support the initiative to classify the cartels as terrorist organizations.
"Are you listening, López Obrador? We would love for you to be a partner. Help us help you," Crenshaw said.
This is not the first time that the issue of classifying drug cartels as terrorist groups has come up. It surfaced in June 2008, when a cell of the Zetas cartel detonated a car bomb in Nuevo Laredo, across the border from Laredo, Texas. In January, after a group of inmates escaped from the prison in Ciudad Juarez, Chihuahua, across from El Paso, some U.S. legislators called for labeling drug traffickers as terrorists.
"With electoral times already upon us in the United States, it is very likely that the Mexico issue will return again and again to the headlines of the media, after politicians in the United States use it as a recurring theme to win votes" said Guzmán, the journalist. "Former President Trump showed that the issue is very profitable politically."


[ad_2]
Share this news on your Fb,Twitter and Whatsapp
Times News Network:Latest News Headlines
Times News Network||Health||New York||USA News||Technology||World News