Entertainment
Dami Im on standing up to 'men in suits' and the question people need to stop asking women
[ad_1]
Dami Im has been on a rollercoaster ride in the music industry ever since she won The X Factor back in 2013.
After being thrown into a controlling and dismissive contract with Sony Music, the Sound of Silence singer pushed back against the label in 2020, seeking freedom.
Finally out, Im says she's stronger now and empowered by the messages and support she receives from women every day.
"I've had female artists reach out to me, thanking me for speaking up about my experience and giving so much love," she tells 9Honey Celebrity.
READ MORE: Bindi Irwin shares health battle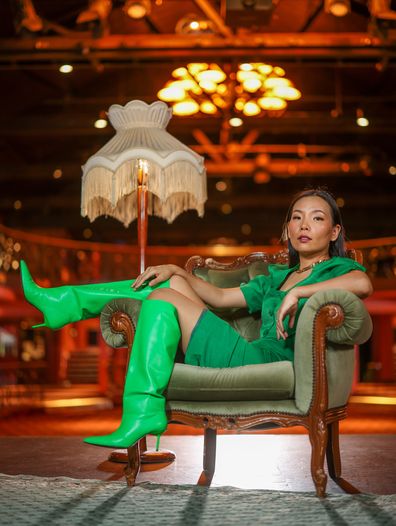 READ MORE: Vanderpump Rules star hires lawyers over 'intimate' affair video
"A lot of these female artists have shared their own trauma with me – of similar things they've gone through in the music industry, and it's sad because many of them didn't make it through to the other side," she shares.
"They weren't able to have a voice to speak out against what they'd experienced."
It's for this reason Im is a major supporter of the Australian Women in Music Awards each year, which make a point of recognising the work and impact of women in the Aussie music scene.
Today, on International Women's Day, the awards have opened nominations for the 18-category ceremony.
"There are so many talented women in the music industry, and these awards do so much to highlight their extraordinary artistry and achievements," Im says of the inaugural celebration.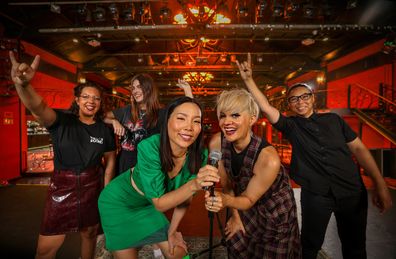 READ MORE: The 11 coffee machines coffee lovers need on their kitchen bench
"And for me, anything that amplifies the movement of women pushing against such a male-dominated industry is powerful.
"I want all women in music, whether they be on stage or behind the scenes, to be recognised for the amazing work that they do."
Speaking about her own experience in the industry, Im says her journey has undeniably been shaped and moulded in a certain way because she is a woman.
"For me, it has been really difficult at times," she says.
"When I was trying to navigate through a really male-dominated industry and speak up to men in suits who were dictating what goes on, and therefore feeling that as a woman, my voice was being silenced for a long time – that was a hard time for me.
For a daily dose of 9Honey, subscribe to our newsletter here
Not only that, but Im notes she's been subjected to persistent questioning by the media she knows no man would ever be, or has ever been asked at the same rate that she was, purely because she is a woman.
"Ever since I found my fame like 10 years ago, I've always been asked about when I'm going to have a baby," she reveals.
"Any time media saw a photo of me with some baggy clothes on, they'd say something. It was always like, 'Yeah, congrats, you're pregnant'."
For her, the comments were strange, and they started to make her feel self-conscious.
READ MORE: Former child star announces massive political career change
"That was something I was really sensitive about because it was just following me around and I was quite young," she said.
"I wanted people to focus on my achievements as a musician, and as a singer-songwriter, but it felt like people thought I was only good for having children."
Im says the question was asked to her at some of the most inappropriate times, and its delivery always felt "unfair".
"It's one of the many things that women in media have to navigate through," she says, reflecting.
"Looking back, I do wish I had somebody who would understand or mentor me through that. But I really felt like I was alone."
These days, Im is in different territory. Her life, personally and career-wise, is buttressed by a small network of people she truly cares about, who also care about her.
When she thinks back, there's one moment she draws on often that represents a sense of power for her, and a shift in her mindset.
"That moment where I decided to leave Sony and I asked for a meeting in the boardroom, there was a scene where I walk into the room and have a meeting with these men in suits and tell them exactly what I need," she says.
"It was basically a 'Thank you, but no, thank you' kind of moment. That was something thing that really gave me strength.
"Now I try and bring those little moments of courage with me all the time, to remember I have that choice and chance to believe in my decision and back my intuition."
[ad_2]
Share this news on your Fb,Twitter and Whatsapp
Times News Network:Latest News Headlines
Times News Network||Health||New York||USA News||Technology||World News