Movie/TV News
LPBW Fans Empathize With Lilah As Tori Roloff Shares 'Snow Babies' Pics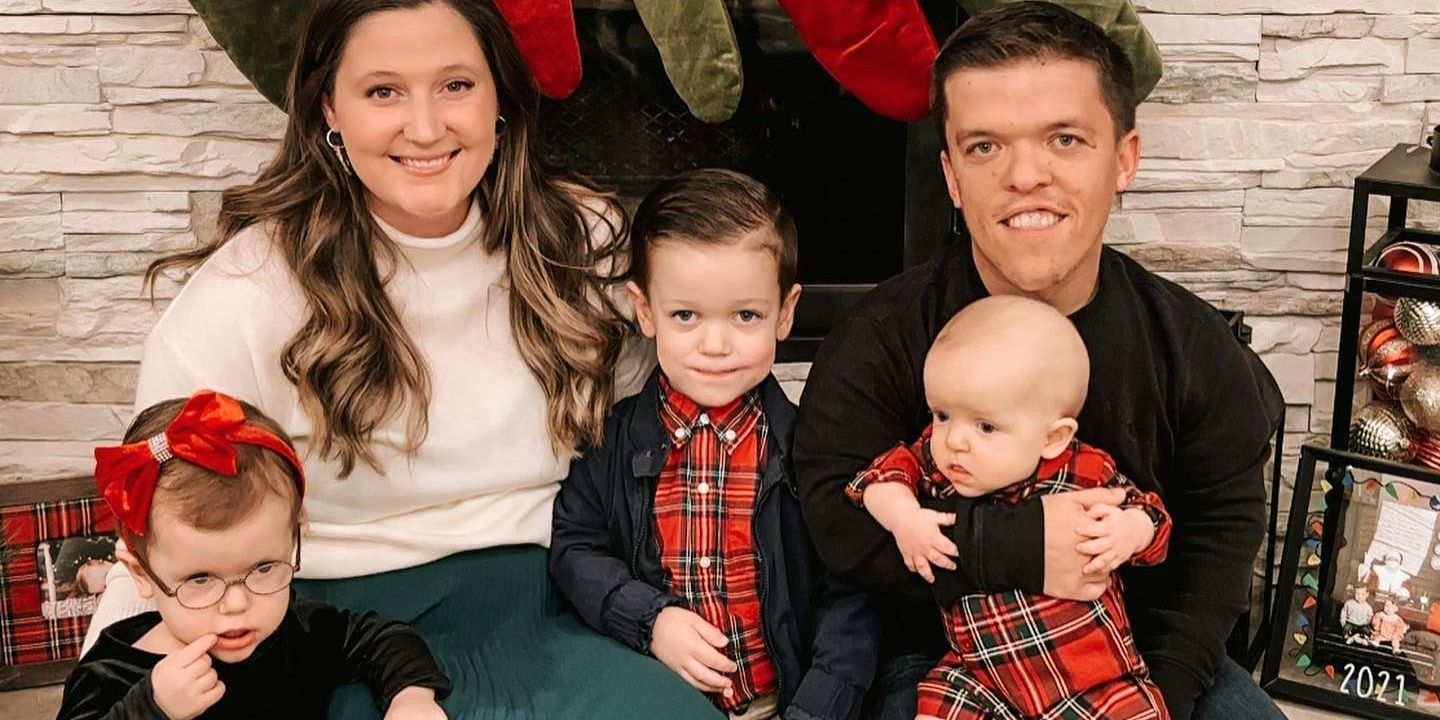 [ad_1]
Little People, Big World fans understand Lilah Roloff's grumpy look after Tori Roloff shares a picture of her children out in the snow.
Little People, Big World fans have been sharing Lilah Roloff's pain after Tori Roloff took to social media to share new pictures of the toddler and her siblings. Tori and Zach Roloff's love story began in 2016 when the couple started dating and tied the knot. The pair have had a successful marriage and are doting parents to three children: daughter Lilah, who is 3 years old; and two sons Jackson and Josiah, who are 5 years and 9 months, respectively. Out of the trio, Lilah is the enthusiastic and keen-to-learn child who is inquisitive and loves to try new things.
Little People, Big World's Tori Roloff recently took to her Instagram page to share a carousel post that featured snapshots of her three kids, and the family dog Murphy, having an amazing time in the snow, though one in particular caused fans to empathize with Lilah.
In some of the photos, the youngest of Tori and Zach's children, Josiah, looked cheerful while donning a perfect winter outfit and sitting in the snow. His older brother Jackson was all smiles as well, looking stunning in gray cargo pants, a Nike windbreaker, and black boots. Lilah, however, did not seem to be having fun as she wore a grumpy look. Explaining Lilah's countenance in the caption, Tori wrote, "My snow babiesssss! Also Lilah hates snow. Also school is canceled. Also my van cannot move in the snow. Send help."
Related: Little People Big World: All About Lilah Roloff's Medical Issues
LPBW's Lilah Doesn't Seem To Be An 'Outdoors Girl'
Lilah's reaction led to LPBW fans empathizing with the toddler, as many could relate to her situation. An understanding user tagged Lilah's face and reaction "priceless," while another user revealed it was evident that Lilah wasn't an "outdoors girl." A third fan, who understood the little girl's attitude, disclosed that she disliked the snow as well, adding that they had the same look on their faces while brushing off their car. Other fans complimented Tori, noting she had a beautiful family and great photography skills.
Lilah's reaction in the photo shows how expressive she can be. It seems like the toddler will be outspoken, but until fans get to see a more expressive side of the 3-year-old, Lilah's speech delay will continue to be a topic of discussion. Over a couple of months, there's been some worry about her speech delay. Tori and Zach's overly relaxed parenting style has been noted as a possible cause. Speech therapy is likely her best option, if she hasn't started yet, considering how a delayed intervention could affect Lilah growing up.
On the other hand, it's not uncommon for some young children to have this issue. Lilah's speech delay might not be a big deal just yet, considering the lack of communication she could have had with her Little People, Big World parents before her little brother came along. Lilah might just need a little more time to develop in this area as she grows older. Overall, what is most important is that Tori and Zach's daughter and her siblings are happy and making great childhood memories.
More: Why LPBW Fans Are Tired Of Zach & Tori Complaining About Sleep
Source: Tori Roloff/Instagram


[ad_2]
Share this news on your Fb,Twitter and Whatsapp
NY Press News:Latest News Headlines
NY Press News||Health||New York||USA News||Technology||World NewsTimes News Network:Latest News Headlines
Times News Network||Health||New York||USA News||Technology||World News