Movie/TV News
Spider-Man/Human Torch Mashup Is a Shocking Demonic Nightmare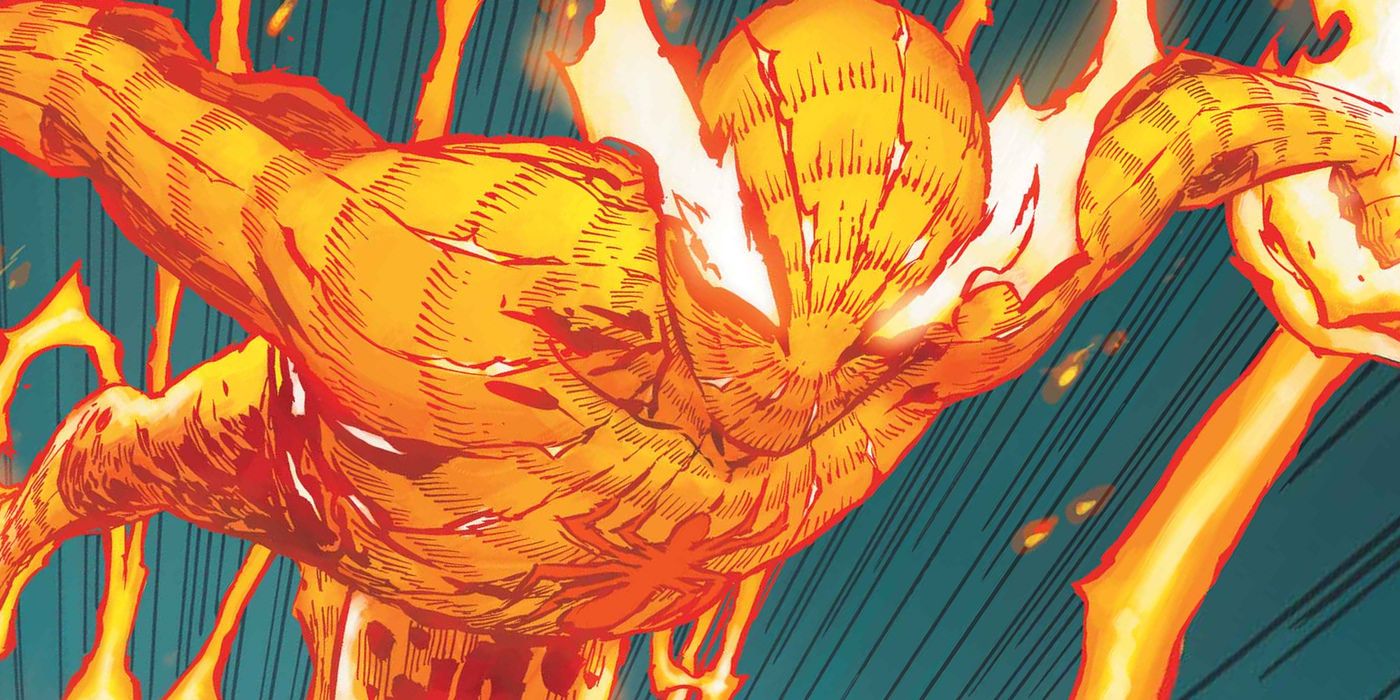 [ad_1]
A brand new Spider-Verse variant cover for the upcoming Fantastic Four #7 sees the Human Torch become a fiery, demonic-looking Spider-Man.
The Fantastic Four's own Human Torch gets his chance to show off his demonic take on Spider-Man in a new variant cover. As Spider-Man's most ambitious comic series makes a comeback, new versions of the webhead are popping up like crazy. The Spider-Verse is endless, as proven by Johnny Storm's new and frightening form.
The upcoming Fantastic Four #7 variant artwork cover by Giuseppe Camuncoli features a combo Human Torch/Spider-Man. Camuncoli is best known for his stellar art in titles such as The Amazing Spider-Man #700, the early issues of Superior Spider-Man and DC Comics' Hellblazer. In celebration of the May 2023 relaunch of the Edge of Spider-Verse series, Marvel's main comic book lineup is getting fresh and awesome Spider-Verse variant covers, with different Marvel heroes becoming Web-Slingers. The variant covers for titles such as X-Men Red #11 and Ghost Rider #14 are particularly spectacular, but none look as deadly and destructive as a flaming Spider-Man taking flight.
Related: Scarlet Witch Gets New Costume as Marvel's Real 'Scarlet Spider'
Spider-Verse's Arachnid Torch Blazes Through the Sky
While immediately striking, the art is also full of genius details. The usual rippling heat lines used to indicate Human Torch's powers are repurposed as the Spider-Man costume's horizontal web lines, while lines of blazing fire recreate the vertical. Johnny is also flying out of a gigantic, flaming spider – a new take on the huge '4' he often draws in the air to summon the Fantastic Four together.
2022's new Fantastic Four series headed by Ryan North and Iban Coello focuses on Marvel's First Family separated and struggling to fight their way through various obstacles like time loops, Doombots, and natural disasters. Fans are reintroduced to each of the four core members after a mysterious, team-destroying disaster, with Johnny Storm taking refuge in a town that doesn't appreciate superheroes. Though the Human Torch is a fearless and powerful hero, Johnny's flamboyant and cocky attitude confirm he would make a very dangerous Spider-Man.
All Power, No Responsibility
This Human Torch/Spider-Man hybrid costume explores a possible universe where Johnny is bitten by a radioactive spider in addition to his flame powers. The Spider-Verse Human Torch has flames shooting out of his fists and his fiery gaze strikes fear into the hearts of his enemies who face his wrath. A fire-based Spider-Man flying around New York City and burning up criminals and supervillains sounds like a crisis just waiting to happen. Though Peter Parker is close friends with the hothead, Johnny has never had a good reputation when it comes to responsibility. A Spider-Man with this much force and destruction under his belt could be Marvel's most dangerous hero.
This variant does a phenomenal job depicting a Spider-Man whose fiery upgrade makes him truly terrifying, and fans may well see him again. Past Spider-Verse events have reached far and wide for every version of Spider-Man, from his early newspaper strips to his Supaidāman robot mech suit, so it makes sense that future events under this banner will explore Human Torch's spider-sona – and perhaps even debut an all-spider Fantastic Four.
More: Human Torch Unlocks His Ultimate Form (And Marvel Can't Change It)
Fantastic Four #7 goes on sale on May 17 from Marvel Comics!
[ad_2]
Share this news on your Fb,Twitter and Whatsapp
NY Press News:Latest News Headlines
NY Press News||Health||New York||USA News||Technology||World NewsTimes News Network:Latest News Headlines
Times News Network||Health||New York||USA News||Technology||World News