Movie/TV News
The Power Rangers' New Leader Will Blow the Mind of Every 90s Kid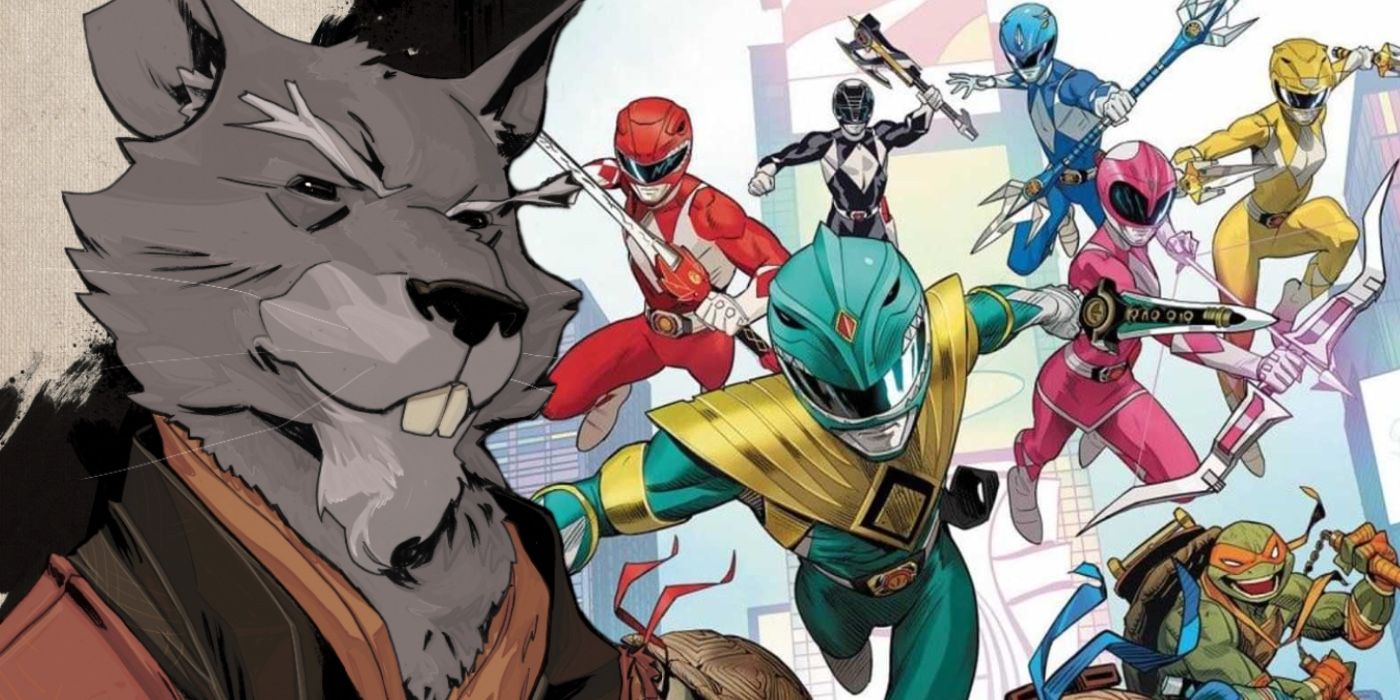 [ad_1]
The Power Rangers have had a few leaders in the past, but in a new crossover with the Ninja Turtles, an unexpected person has taken over the team!
Spoilers for Mighty Morphin Power Rangers/Teenage Mutant Ninja Turtles II #3!The Mighty Morphin Power Rangers and the Teenage Mutant Ninja Turtles are back together again in an epic comic crossover event 90s kids will love, with the Rangers finally getting a new leader in the form of one of the Turtles' most trusted and skilled mentors!
A fan-favorite Power Rangers squad usually led by the disembodied galactic wizard known as Zordon, or, when in the field, one of the Rangers present on the roster — like Jason's Red Ranger or Tommy's Green/White Ranger — the Mighty Morphin version of the Power Rangers were a staple piece of 90s nerd culture that fans still consider to be one of the best iterations of the team ever assembled.
Meanwhile, the totally tubular Turtles in a Half Shell, Leonardo, Donatello, Raphael, and Michelangelo, are mutated ninja heroes that were hard to escape in the 90s thanks to their various appearances in television, comics, movies, toys, and more, and were often led by Leo while patrolling the streets of NYC, and, when needing inspiration and guidance otherwise, their humanoid rat father-figure, Splinter. And now, thanks to this blockbuster Power Rangers x Ninja Turtles comic event, this ninja master is officially taking over the Mighty Morphin team to help defeat the evil Rita Repulsa and her formidable minions once and for all!
Related: Power Rangers' New Dinosaur Forms Merge the Team with Their 90s Zords
TMNT's Splinter Now Leads the Mighty Morphin Power Rangers
Willingly offering to step into the role as head of the Power Rangers in Mighty Morphin Power Rangers/Teenage Mutant Ninja II Turtles #3, by Ryan Parrott and Dan Mora, Splinter's leadership has come at a time when the Rangers need his help the most. Quite literally turning into the various extinct creatures they pull their heroic motifs from thanks to a combination of mutagen ooze from Ninja Turtles lore mixed with the Power Rangers' Power Coins, the Rangers are having a hard time adjusting to their new forms in the field of battle, something Splinter can't sit by and watch happen.
Arriving on the scene to help deal with the foes swarming our heroes, Splinter tells the Pink Ranger — now a flying Pterodactyl — that, "Years ago, I helped several young mutants harness their skills and protect their city. Today, I intend to do it again," blatantly announcing his intentions to lead the Rangers from this moment forward. A wild but welcome change in leadership considering how popular these two usually disparate 90s franchises are, fans getting to see Splinter mentor the Power Rangers — and mutated versions of them at that — is a perfect way to bring this comic crossover full circle, as his expertise in martial arts, weapon combat, and mindfulness in battle is something the Rangers are in desperate need of, especially until they can reliably control their new forms.
So while it remains to be seen exactly how Splinter's influence will benefit the Rangers as this mind-blowing 90s crossover continues, there's no denying that they'll be much better off than if he never stepped up to lend a helping hand in the first place. The Mighty Morphin Power Rangers have a perfect new mentor that has successfully trained the Teenage Mutant Ninja Turtles into the badass warriors they are today, so fans should expect big things to come when this surprising collaboration is further explored next issue!
More: TMNT Officially Names Casey Jones' Evil Power Ranger
MMPR/TMNT II #3 is now available from Boom! Studios/IDW Publishing.
[ad_2]
Share this news on your Fb,Twitter and Whatsapp
NY Press News:Latest News Headlines
NY Press News||Health||New York||USA News||Technology||World NewsTimes News Network:Latest News Headlines
Times News Network||Health||New York||USA News||Technology||World News