Stock Market
Employee Appreciation Day gestures are nice, but here's what employees really want.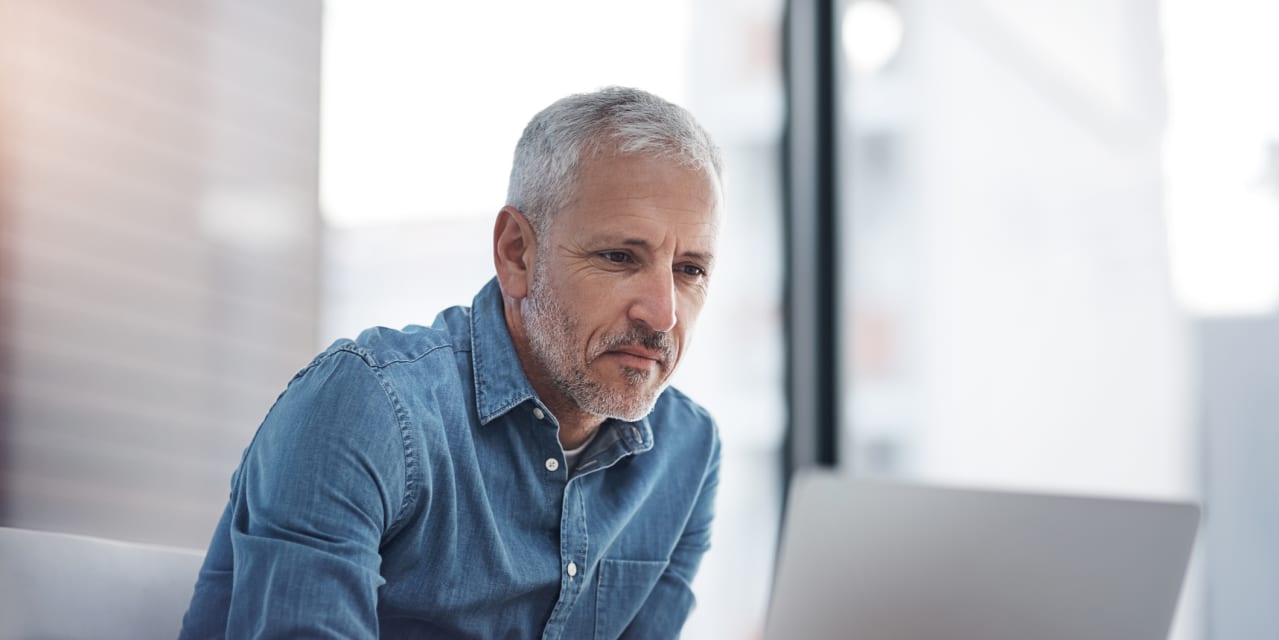 [ad_1]
Friday is Employee Appreciation Day.
Some workers might have read a nice email from the boss to start their day, received a surprise gift or spotted a "thank you" posted on the company's Facebook
META,
+6.14%
page.
But that's leaving some workers more than a little cool, especially as inflation stays uncomfortably warm. People who stay with their job have been seeing sizable wage growth in the past year, but the jumps have been even bigger for job switchers.
While people staying with their job saw a 5.5% growth in wages as of January, people who switched jobs had wage 7.7% wage growth, according to 12-month moving averages from the Atlanta Federal Reserve.
The latest inflation rate hovers between these two percentages: the annual inflation rate stood at 6.4% in January.
For years, wage growth for job switchers has outpaced wage growth for people sticking with their jobs. But the labor market's Great Reshuffle has stoked the divide. In January 2022, wage increases for job stickers was 3.7%, while it was 4.7% for job switchers.
More than anything, people want reassurance and certainty, a survey of 30,000 workers by Qualtrics, an experience-management company, found. Employees want to know that their job is safe, their organization will continue to be successful, and they're being paid fairly for the work they do.
Bottom line: employees want and expect fair compensation for the work they do — and that it's reflective of their performance, the survey said. "But worryingly, just over half are actually satisfied with their pay and benefits" — 57%, down from 67% a year earlier, it added.
"Companies need to pay more to retain staff in a time of high inflation. In a growing number of states, pay transparency laws require them to show job seekers and employees what they are willing to pay."
Some good news: Despite the growing number of layoffs in the tech sector, the January jobs report clearly reaffirmed it's still a job seeker's market, according to some labor-market experts.
Workers, bosses, investors and policy makers will get another look at the hot labor market for February during next Friday's jobs report. The economy added 517,000 jobs in January, ripping past economist expectations. Average hourly pay increased 4.4% on the year to $33.03, the Bureau of Labor Statistics said. That rate of growth has eased from an annualized 4.8% one monthly earlier.
Companies know they need to pay more to retain staff in a time of high inflation. In a growing number of states, pay transparency laws require them to show job seekers and employees what they are willing to pay.
Salaries are projected to increase 4.6% this year, up from 4.2% in 2022, according to a compensation forecast from WTW
WTW,
+1.36%,
an international firm with specialties including human resources.
But are these types of pay increases enough to make staffers feel appreciated on Friday, and on all working days? It all depends.
To be sure, there's powerful reasons beyond compensation on why people stay with their current job. Bigger salaries don't necessarily ensure good bosses, a positive office culture or engaging work.
There are important reasons why company brass should take time to thank staff on Employee Appreciation Day, said Meghan Stettler, a director at O.C. Tanner Institute, a company with software and consulting services to assist the employee recognition efforts of its clients.
But it shouldn't be the only day, she said.
"Research suggests infrequent recognition moments, no matter their value, do not have long-term impact," she wrote. "Smaller, more frequent gestures across monetary, non-monetary and company-wide recognition over time are much more meaningful and valued."
Stettler said workers need to experience appreciation in some form three times a month for those staffers to feel stitched into the company's fabric and working culture.
But a gift goes a long way, she said. In O.C. Tanner Institute's own research, Stettler said "gifts equivalent to $50 to $250 per employee achieve the greatest lift in the probability of engagement."
"Organizations would do better by carving up their budget into more frequent, tailored experiences rather than spending it on one big celebration," she wrote.
[ad_2]
Share this news on your Fb,Twitter and Whatsapp
Times News Network:Latest News Headlines
Times News Network||Health||