Politics
Gallagher uses China's illegal police stations on American soil to sound alarm on threat to US sovereignty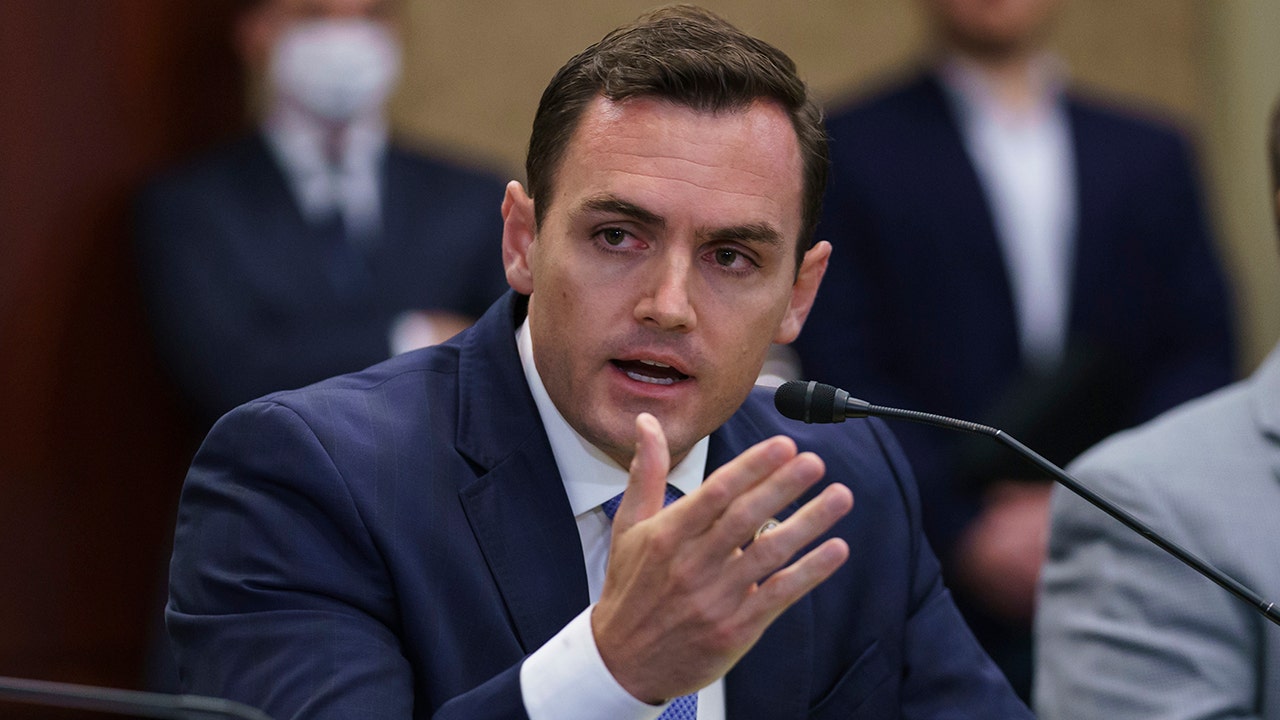 [ad_1]
House China Select Committee Chairman Mike Gallagher will host an event today at a former illegal Chinese Communist Party police station in downtown Manhattan in an effort to shine a light on the threat the CCP poses to the United States and the need for the Biden administration to act "aggressively" to defend U.S. sovereignty.
Gallagher, R-Wis., the chairman of the new committee, is convening a bipartisan group of lawmakers in front of the former CCP police station, which the FBI recently raided. Members of the committee, including Rep. Ritchie Torres, D-N.Y., and Rep. Neal Dunn, R-Fla., are expected to join Gallagher for the event.
"It's not just happening here on American soil — it's happening around the world," Gallagher told Fox News Digital, noting that more than 100 unauthorized CCP police stations have been identified globally.
"They are used to intimidate members of the Chinese Diaspora — Chinese citizens," Gallagher said. "This isn't happening in Beijing or Hong Kong or in some distant province. It is happening right here on American soil."
SHUT THEM DOWN: MORE CHINESE SECRET POLICE STATIONS REPORTEDLY FOUND, PROMPTING CALL FOR CONSULATE CLOSURES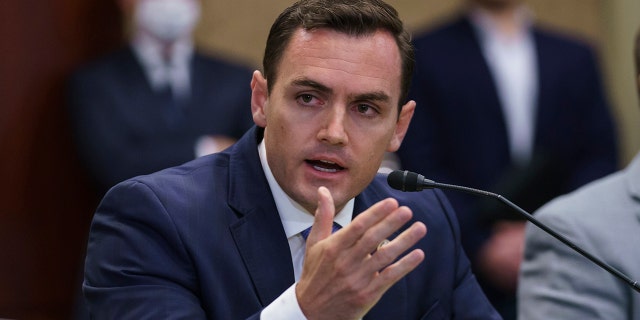 Last year, the pan-Asian human rights organization Safeguard Defenders published an investigation called "Patrol and Persuade" that said another 48 Chinese police service stations were operating abroad in addition to the 54 the group had identified in September. The reported locations span 53 countries, including four U.S.-based stations — two in New York City, one in Los Angeles and one set up by the Nantong Public Security Bureau in an undisclosed location.
Safeguard Defenders has said there are potential human rights abuses associated with the stations, including the use of harassment and intimidation methods, such as threatening the family members of the overseas citizens. The stations have also served as centers to spread Chinese government propaganda and monitor the behavior and opinions of Chinese nationals.
REPUBLICANS DEMAND ANSWERS FROM BIDEN OFFICIALS ON REPORT CHINA OPENED POLICE ARM IN NYC
The CCP's overseas police stations allow Chinese authorities to "carry out policing operations on foreign soil" and have aided a CCP campaign to combat citizens living abroad. Since the campaign's launch in April 2021, 230,000 Chinese nationals have been "persuaded to return" home to face prosecution for alleged crimes, according to the Ministry of Public Security in China.
China's Foreign Ministry has denied that it's running undeclared police forces and said the locations provide services to its citizens living abroad, like renewing IDs and driver's licenses.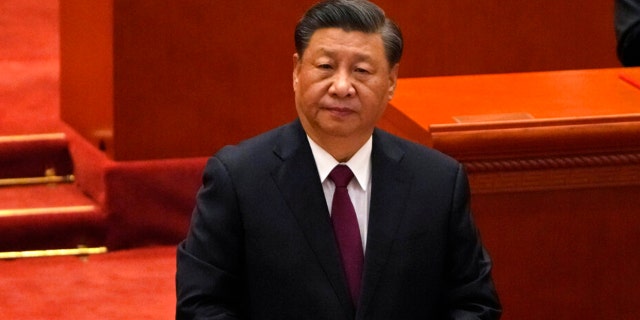 Gallagher said he hopes Saturday's event will "draw attention to the issue" but also put pressure on the Justice Department and the FBI.
"We want the FBI and DOJ to be acting aggressively to defend our sovereignty and, certainly, defend American citizens," Gallagher said.
Gallagher told Fox News Digital the "least understood" form of CCP aggression is its so-called "United Front," which he said is a "combination of intelligence and influence operations."
"This is probably one of the most brazen expressions of it," Gallagher said of the strategy, which is used to influence foreign countries. "They're highly active in the United States, as well as is the Ministry of Public Security, which is China's closest analogue to the KGB," he said.
Gallagher told Fox News Digital he plans to introduce legislation to give the FBI more tools to go after the CCP threat "more aggressively."
Gallagher acknowledged the work the FBI is already undertaking on China, and said "people are starting to wake up."
"We just need to make sure we have the right strategy," he said.
Gallagher said the legislation has not yet been introduced, but the framework would be to increase the penalties for criminal harassment if it is coming from a foreign adversary or being done on behalf of a foreign adversary like China, North Korea, Russia or Iran. The legislation could also increase the penalties for people failing to register as a foreign agent.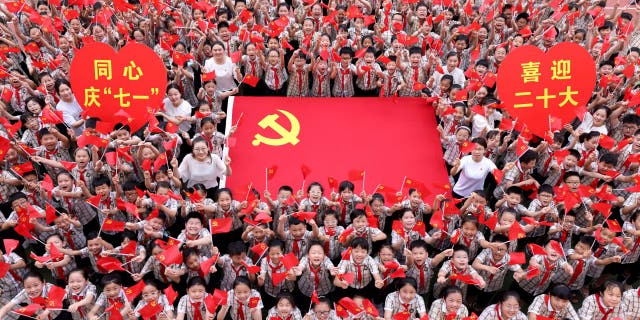 "There are already penalties that exist right now, but if you can increase the threshold, it would sort of practically force the FBI to tackle this more aggressively and have a deterrent effect," he said, noting legislation would allow the DOJ and FBI to "go after these illegal police stations more aggressively."
FBI Director Christopher Wray said at a U.S. Senate Homeland Security and Governmental Affairs Committee hearing last year he was aware of the stations' existence and found the issue deeply concerning. But he declined to detail the bureau's investigative work on the matter.
"To me, it is outrageous to think that the Chinese police would attempt to set up shop, you know, in New York, let's say, without proper coordination," Wray said. "It violates sovereignty and circumvents standard judicial and law enforcement cooperation processes."
Gallagher said the Chinese threat is a bipartisan issue and said his committee will "identify the bipartisan center of gravity" to work on both sides of the aisle.
CHINA HAS OPENED OVERSEAS POLICE STATIONS IN US AND CANADA TO MONITOR CHINESE CITIZENS: REPORT
"The China discussion is a human rights issue. It is illegal targeting of certain groups and repression of certain groups," Gallagher said. "I am cautiously optimistic we're going to be able to operate in a very bipartisan fashion."
Gallagher said he has been working with the Biden administration and is hopeful.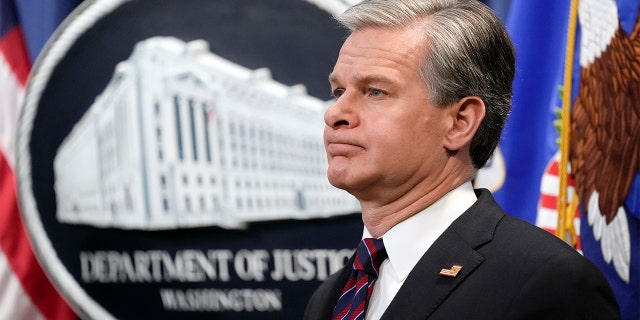 "I doubt I'm going to agree with the White House's position on climate change any time soon, but there are issues we're just going to have to agree to disagree but other areas where we can work together," Gallagher said, saying a ban on TikTok is one of those areas.
CLICK HERE TO GET THE FOX NEWS APP
"I think we can find parts of the executive branch that we are aligned with and work with them, and where I disagree or where I feel like the White House is doing something that is undermining our posture with respect to the Chinese Communist Party, I feel I have a duty to speak out and be honest, not just to dunk on Biden, but hopefully to improve our policy," Gallagher said.
"We all want America to win this competition, and that's what it is all about."
Fox News' Teny Sahakian, Houston Keene and Michael Lee contributed to this report.
[ad_2]
Share this news on your Fb,Twitter and Whatsapp
Times News Network:Latest News Headlines
Times News Network||Health||New York||USA News||Technology||World News