Technology
The Oculus Quest 2 and Meta Quest Pro are getting a major price drop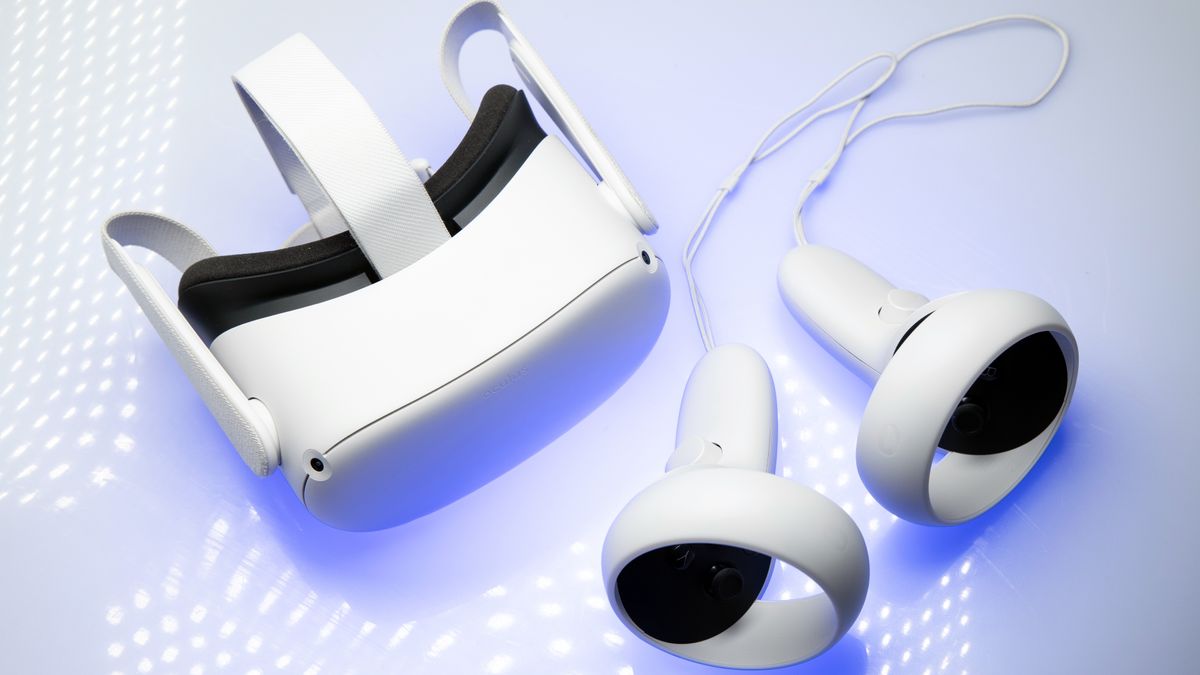 [ad_1]
If you're looking to buy a VR headset stop what you're doing. In a few days, Meta's best VR headsets are getting a permanent price drop, and the savings are significant.
Meta announced that on March 5 its budget-friendly Oculus Quest 2 256GB model will see its price fall to $429.99 / £429.99 / AU$719.99 – $70 / £70 / AU$70 less than its current cost. Even though the device is over two years old its Snapdragon XR2 chipset, 6GB of RAM, and 1832 x 1920 pixel resolution per eye display make it a very capable headset – one that's still deserving of the four-and-a-half-star score we gave it in our Oculus Quest 2 review.
We should note however this isn't the best deal we've ever seen on the Quest 2, its 256GB model has been cheaper. Before a major price hike in July 2022, the model cost  £399 / $399 / AU$639. Plus, during Black Friday 2022, you could buy the device for $429.99 / £429.99 and get two great games for free (Beat Saber and Resident Evil 4 VR). The Quest 2 also has a less expensive 128GB model for $399.99 / £399.99 / AU$629.99, though this is currently unaffected by the price drop.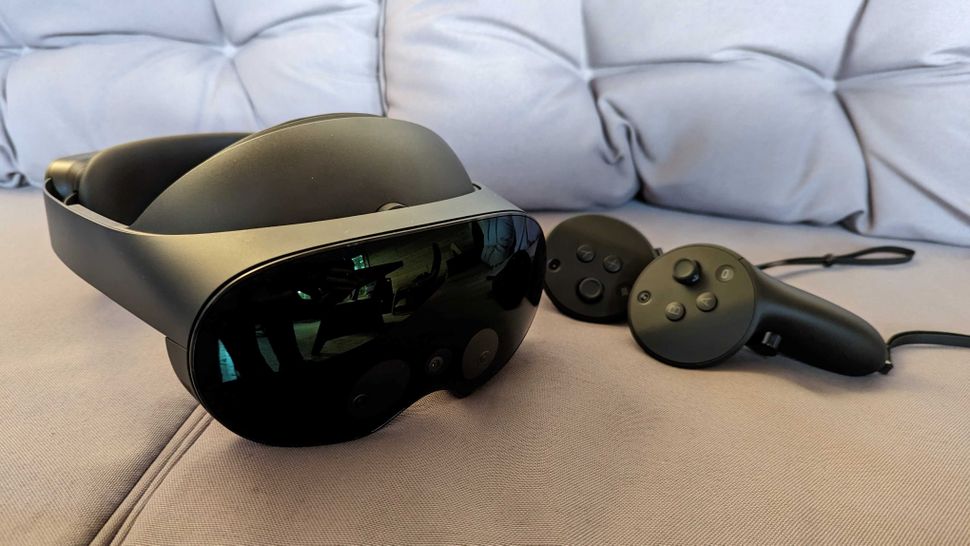 The much better bargain to be had is with the Meta Quest Pro. On March 15, this headset will see a permanent price reduction to $999.99 / £999.99 / AU$1,729.99 – a whopping $500 / £500 / AU$720-off what you'd pay to buy it at the time of writing.
In our Meta Quest Pro review, we originally awarded the gadget three-and-a-half stars. Its upgraded specs over the Quest 2 – such as its Snapdragon XR2 Plus chip, 12GB of RAM, and miniLED display – as well as its improved design, make the Quest Pro feel like a major enhancement over what Meta has produced before. However, these improvements didn't quite justify its original $1,500 / £1,500 / AU$2,450 price.
Its exclusive features – full-color passthrough (which allows the wearer to see the real world in full color), eye-tracking, and face-tracking – could have helped make its original cost feel more reasonable. Unfortunately, these tools feel more like gimmicks than worthwhile upgrades. There are very few mixed-reality apps that make color passthrough feel necessary, and even fewer pieces of software that rely on eye or face tracking.
The new $999.99 / £999.99 / AU$1,729.99 price feels a lot more appropriate for what the device is capable of, and that's why we're altering our review to award the Meta Quest Pro headset four stars.
---
Speaking to a Meta representative, the price change is being introduced to make Meta's hardware more attractive to people who are on the fence about VR – as well as those weighing up their options of which of the best VR headsets they should buy.
For the past couple of years, the Oculus Quest 2 has dominated the VR space in terms of market and mind share, though several rivals are now threatening its rule. The Pico 4 is a budget-friendly Quest 2 alternative that boasts slightly better specs (albeit with software that's not as impressive but has been improving rapidly since its 2022 launch), while the PlayStation VR 2 headset is pricey but delivers incredible gaming performance (our sister site TRG awarded it four stars in its PSVR 2 review). At the same time, upcoming headsets like the HTC Vive XR Elite and the rumored Apple VR headset are expected to challenge the Meta Quest Pro, with a better price and better specs respectively.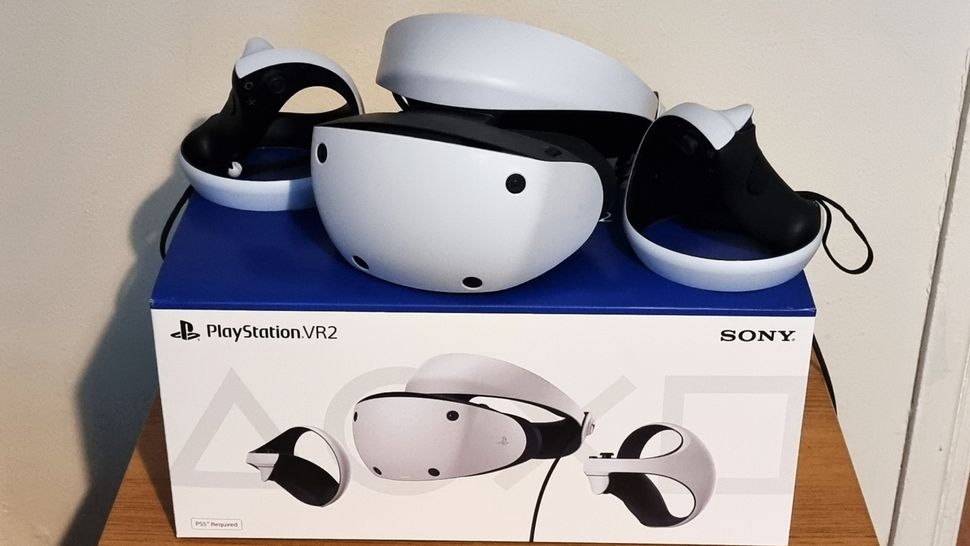 By reducing its headsets' price, Meta's hardware will be able to compete better with its competition. The Quest 2 256GB model will be cheaper than the equivalent Pico 4, and the Quest Pro's new price will make it more affordable than the Vive XR Elite (which will launch at $1,099 / £1,299 / around AU$1,625).
The PSVR 2 will still sit between Meta's offerings at $549 / £529 / AU$879 if you simply compare headset prices. However in real terms, when you factor in the price of a PS5 – which is needed to make PSVR 2 work – the Meta Quest Pro's new cost will make it about the same price as Sony's hardware. Together a regular PS5 and PSVR 2 would set you back $1,048.99 / £1,008.99 / AU$1,678.95, or cost $948.99 / £918.99 / AU$1,528.95 if you opt for a PS5 Digital Edition (which lacks a disc drive).
[ad_2]
Share this news on your Fb,Twitter and Whatsapp
Times News Network:Latest News Headlines
Times News Network||Health||New York||USA News||Technology||World News