Los Angeles
LA Artist Uses Her Work to Inspire More Women to Paint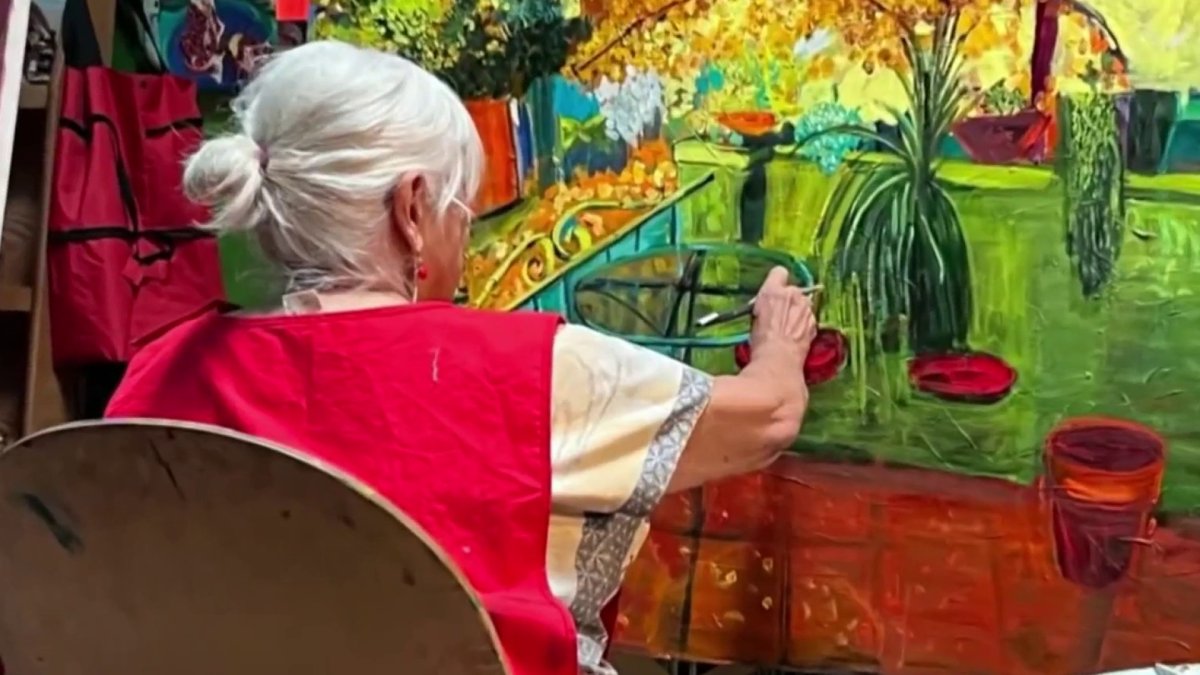 [ad_1]
There's a Los Angeles artist who's been a long-time advocate for women, especially those marginalized by society. Her life mission is contained in the bold details of every painting.
Every thick layered brush stroke, every bright and complex color, each scene carefully culled from her life in Los Angeles.
It's all a metaphor of sorts for what artist Margaret Garcia calls "unmasking the cliché and exposing the human."
Seventy-five paintings are now on display at "La Plaza de Cultura y Artes" in Downtown. It's just a small sample of what she's produced in five decades of work.
"Art is a very healing mechanism because you make the effort to be authentic," Garcia said.
Coming out of the robust and powerful "Chicano Art Movement" of the 1960s, she was among a small number of women who broke through gender stereotypes to succeed a painting despite many challenges.
"I've been homeless, I'm a single mother, I had a divorce. A messy and nasty divorce," Garcia said.
An all top common circumstance for women of color, she acknowledges. but at the age of 71, hindsight has shown her that she couldn't possibly have held down a regular day job.
Although this calling helped her with her trauma, she chooses not to dwell on it in her images.
"She doesn't paint political art, per se, but her activism is by painting the Black and Brown communities,' said Karen Crews, the director of exhibitions of La Plaza de Cultura y Artes.
She's especially known for her portraits, says Crews. But her subject matter also included sprawling glimpses of LA's landscapes, even wildfires.
Garcia says part of her process is to pass this and to inspire another generation of artists, in particular women.
"Opening the door for another person opens the door for you," Garcia said.
She's a prolific painter with a passion to teach. Garcia says she defines "Chicana art" by creating it.
A challenge she issues for herself and other female artists who want to help her change the world.
[ad_2]
Share this news on your Fb,Twitter and Whatsapp
Times News Network:Latest News Headlines
Times News Network||Health||New York||USA News||Technology||World News