Washington
Powell tells Senate panel inflation still 'higher than expected,' sees more interest rate hikes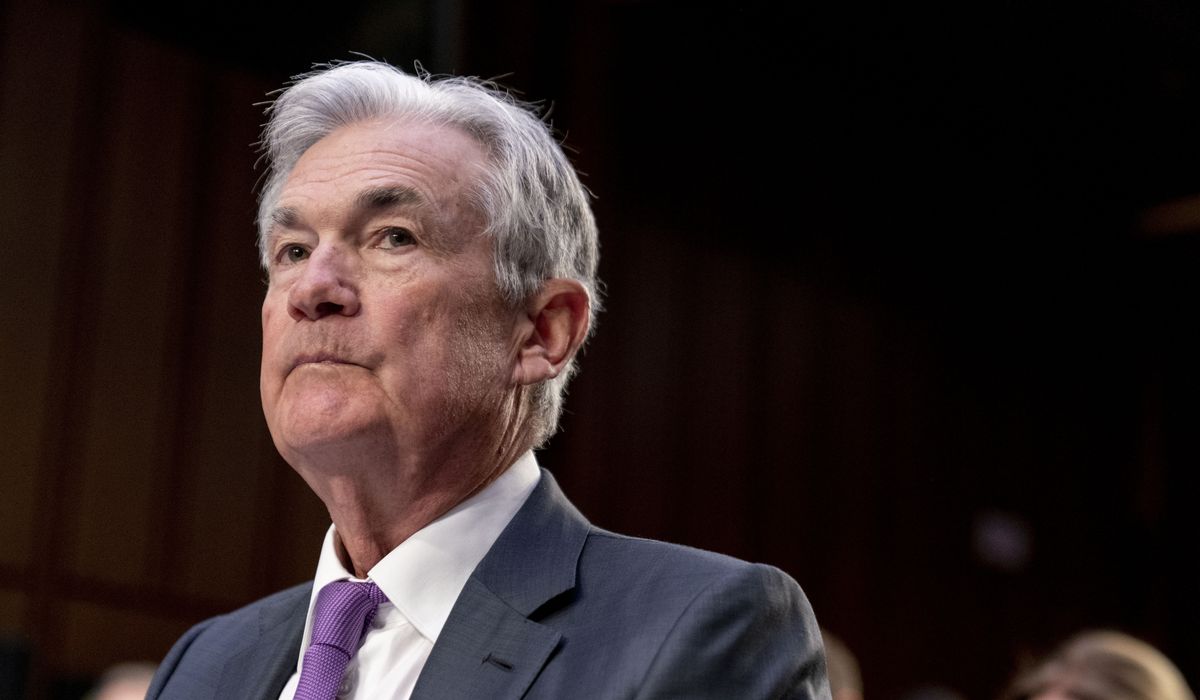 [ad_1]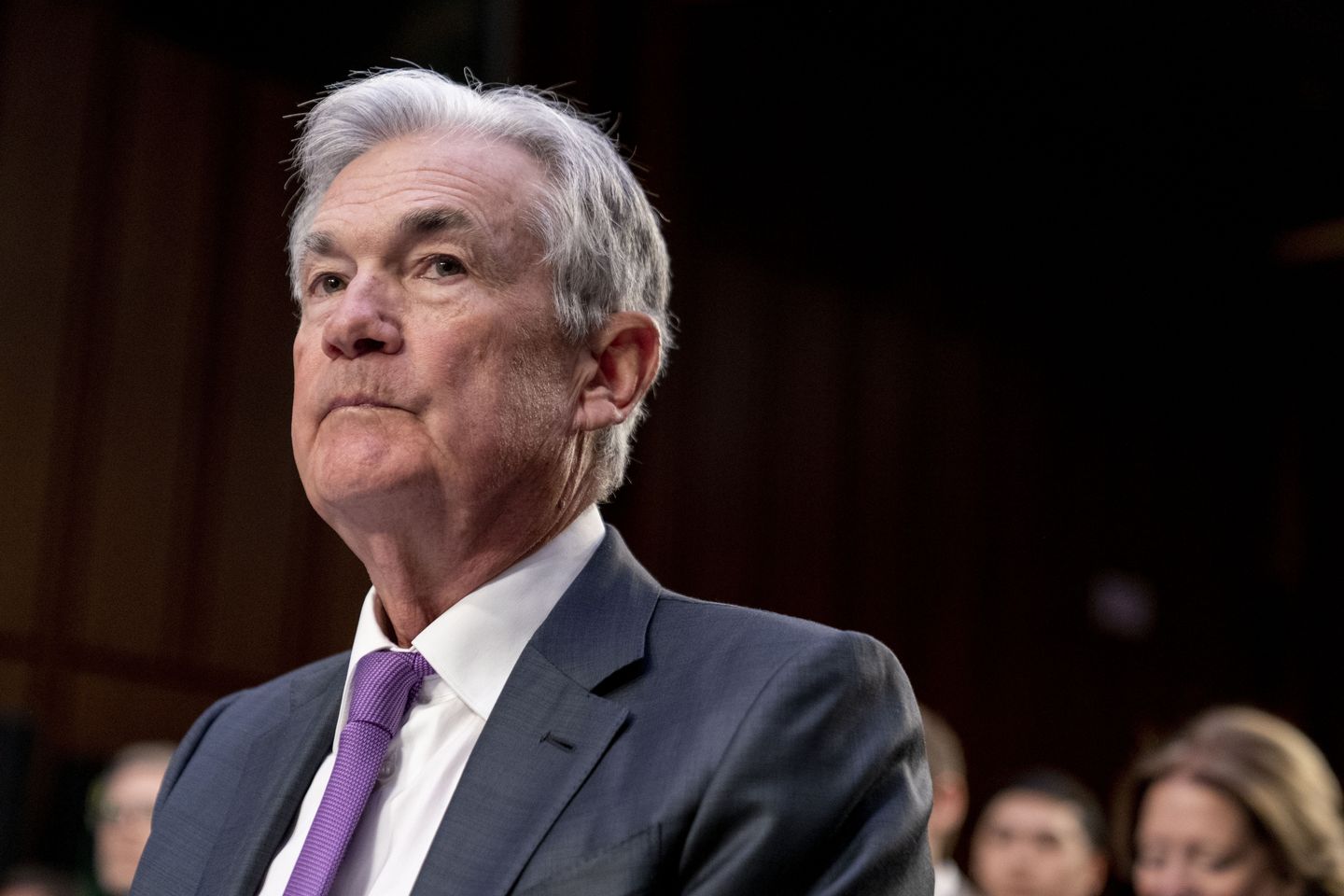 Federal Reserve Chairman Jerome H. Powell warned lawmakers Tuesday that the central bank likely will keep raising interest rates higher than previously expected to combat stubbornly high inflation.
The Dow Jones Industrial Average fell 574 points, or 1.7%, after Mr. Powell told a Senate panel that the Fed's fastest pace of rate increases in 40 years has not done enough to tame inflation. He said the central bank is likely to raise rates at its next meeting on March 21-22 at a level higher than Fed officials had planned two months ago.
"The ultimate level of interest rates is likely to be higher than previously anticipated," Mr. Powell told the Senate Banking, Housing and Urban Affairs Committee. "We will stay the course until the job is done."
The Fed chair also drew the ire of some Republican senators by appearing to side with President Biden in his showdown with the GOP over raising the nation's borrowing limit. Mr. Powell said raising the debt ceiling is "the only way out" of serious risk to the economy.
The advice prompted Sen. Kevin Cramer, North Dakota Republican, to chide Mr. Powell for appearing to break his pledge to stay out of policy debates in Congress. He said Mr. Powell favored high spending during the pandemic and later didn't caution the Biden administration on "not spending so much money" during a robust recovery.
"You made some pretty strong comments about raising the debt ceiling, absent from structural reforms that would actually help us get back to a reasonable growth," Mr. Cramer told him. "And so I just warn you, again, if you're going to make political comments … if you're going to advise us on policy, be consistent with it."
The inflation rate in January was 6.4%, down from its historic peak of 9.1% in June, but still well above the Fed's target of 2%. Over the past year, the Fed has raised its benchmark interest rate at the fastest pace in four decades, to reach about 4.6% — the highest in 15 years — to bring inflation down.
Several Fed officials have said they would favor raising that interest rate above the 5.1% level they had projected in December if growth and inflation stay elevated. When the Fed raises its key rate, it typically makes mortgages, auto loans, credit card rates and business lending more expensive. It's a trend that can slow spending and inflation but also risks sending the economy into a recession.
The housing market has slumped significantly with the rate increases, with mortgage rates climbing above 7% and the cost of the average monthly mortgage payment doubling from a year ago.
Democrats such as committee Chairman Sherrod Brown of Ohio and Sen. Elizabeth Warren of Massachusetts blamed corporate price-gouging and Russia's invasion of Ukraine for keeping inflation high. Their line of defense drew a sharp rebuke from Sen. Tim Scott of South Carolina, the top Republican on the committee, who said Democrats' overspending led to high inflation.
"Spending and printing trillions of dollars, caving to the radical left in this country … led to the worst inflation in 40 years," Mr. Scott said. "It's because of the runaway spending of our friends on the other side of the aisle. That progressives in this country who caused 9.1% inflation would turn somewhere besides in the mirror to see the absolute devastation caused by their out-of-control spending is remarkable."
He said chronic high prices have left the Fed with no other recourse but to raise interest rates to "cool" the economy.
"The definition of cooling the economy is necessary because we've seen the most radical approach to a problem that was in our rearview mirror being used as a Trojan horse to bring in a level of socialism and spending that our nation has not seen in my lifetime," Mr. Scott said.
Sen. Mike Rounds, South Dakota Republican, said real average hourly earnings have fallen by about 4% during the Biden administration and that more Americans are "leaning" on their credit cards to make ends meet. He pointed out that credit-card debt reached a record of $930.6 billion by the end of 2022, an increase of more than 18%.
Democrats said trillion-dollar aid packages that Mr. Biden signed helped Americans get through the pandemic. Ms. Warren criticized the Fed, saying the central bank is deliberately planning to cause layoffs with its continued rate hikes.
Citing historical trends of rate increases, she said if the Fed keeps raising rates as planned this year, the unemployment probably would rise from 3.4% to 4.6% by the end of the year, translating into about 2 million lost jobs. She asked Mr. Powell what he would say to mostly lower-income workers who could be facing layoffs.
"I would explain to people more broadly that inflation is extremely high and it's hurting the working people of this country badly, all of them, not just 2 million, but all of them are suffering under high inflation," he replied.
Ms. Warren said the Fed typically doesn't reverse course on interest rate hikes quickly enough to avoid more unnecessary job losses. She predicted that job losses by the end of 2024 will total at least 3.5 million.
Mr. Powell said inflation has moderated for goods and rent, but is still primarily a problem in the service sector. He said the Fed can't target a particular segment of the economy with its tools to bring down inflation. He said an unemployment rate of 3.4%, a 54-year low, suggests the labor market can withstand more rate increases.
"Nothing about the data suggests to me that we've tightened too much," he said. "It suggests that we still have work to do."
After seeming to be on a steady decline since last summer, inflation last month came in surprisingly hot. So did a suite of other data on the economy.
On Tuesday, Mr. Powell said the Fed is ready to increase the pace of its rate hikes. That would be a sharp turnaround after the central bank had just slowed its pace of increases to 0.25 percentage points last month from earlier rate hikes of 0.50 and 0.75 points.
"If the totality of the data were to indicate that faster tightening is warranted, we would be prepared to increase the pace of rate hikes," Mr. Powell said. "Restoring price stability will likely require that we maintain a restrictive stance of monetary policy for some time."
More fireworks may arrive later this week and into the next as the Fed gets more data points that will help shape its decision making ahead of its next meeting on interest rates later this month.
On Friday, the Labor Department will release its monthly jobs report for February. Within that, most of the attention will be on how high wages are climbing for workers. The fear at the Fed is that too-strong gains could lead to more upward pressure on inflation.
Then two reports next week will give updates on how high inflation remains at both the consumer and at the wholesale levels.
Mr. Powell is scheduled to testify Wednesday to the House Financial Services Committee as he gives the Fed's semi-annual monetary policy report to both houses of Congress.
• This article is based in part on wire service reports.


[ad_2]
Share this news on your Fb,Twitter and Whatsapp
Times News Network:Latest News Headlines
Times News Network||Health||New York||USA News||Technology||World News