Editorials
5 Tips to Find Employees to Fit Your Company Culture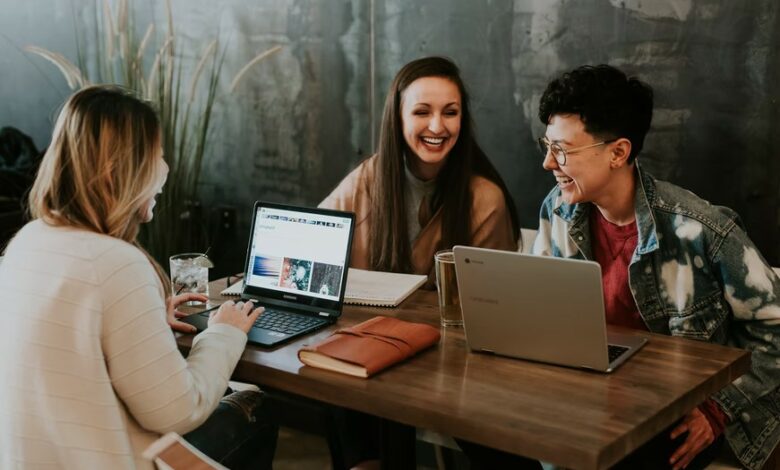 Cultural fit is very important when you're hiring new employees. But what really is cultural fit? Well, it is the probability that an individual will adapt and conform to your organization's core values. Hiring employees that fit your company culture means increasing your chances of success.
Of course, you don't need to look for someone whose personality is just like yours. Remember, diversity is important for the growth of your organization. The goal is to recruit a team of workers that bring different perspectives to the table yet remain committed to your company's values.
So how do you find employees that fit your company culture and ensure long-term success and growth for your company? Here are a few tips.
1.   Define your values & their respective roles
It's essential that you define your company vision and core values as early in the business as possible. These values convey what's important to management and founders and explain the behaviors expected from employees. Without clear leadership or direction, there will be a lack of cohesiveness, which will eventually affect your profits and productivity. So, make sure you analyze the inherent values important for you and document them in clear words.
2.   Ask questions related to your company culture
Don't just ask skill-based or technical questions in the recruitment interview. Make sure you also include some questions that help determine the candidate's personality, cultural fit, and identity background.
Apart from just asking about their personal values, ask them specific questions related to your company's values and gauge their reactions. Culture-based questions include asking the candidates about the kind of team they thrive in, why they want to work there, if they're familiar and comfortable with your company's value, etc.
Asking questions that help determine who candidates are outside the office also helps you figure out if they're the right fit for your company culture. Such questions include asking them what they do on the weekend, what they think their best and worst personality trait is, and the values most important to them.
3.   Mention company values on your website
Your values shouldn't just be static content that you paste on your website and forget. You should find ways to link back to those values. For instance, make sure your values appear on the career page and are mentioned on social media and your company's blog. You can also create slide decks that portray your company's culture and values.
4.   Discuss your culture in interviews
Of course, no one wants to hire an individual only to find out that they don't understand the role. Replacing and then retraining another individual includes additional time and costs. So make sure that the people involved in the hiring process know the company culture well and display the right attributes and behaviors you expect from potential employees.
Explain what you look for in candidates and how you work as a team. If possible, give candidates a tour of the office, and encourage them to ask questions regarding the company's mission, culture, and teamwork.
5.   Have a cultural induction process
The work doesn't end once you find and hire new employees. To further ensure that they meet your company culture, you should have a cultural induction process. This can either be a discussion around your company's values or further insight into the values, why they're important, and how they translate to the behavior you expect from new employees. This extra time and effort go a long way, as this ensures that individuals are comfortable with the culture and have the chance to discuss their questions and concerns.
Finding the right employees!
To find employees that fit your company culture, make sure to pay attention to not only their answers but also their body language and how comfortable they are. Have an open discussion and ask them for further clarification, if needed. Taking out the time and 'culturally screening' employees can really help you find someone that resonates with your company culture and values.