Movie/TV News
Where Was This Is Where I Leave You Filmed? All Locations Explained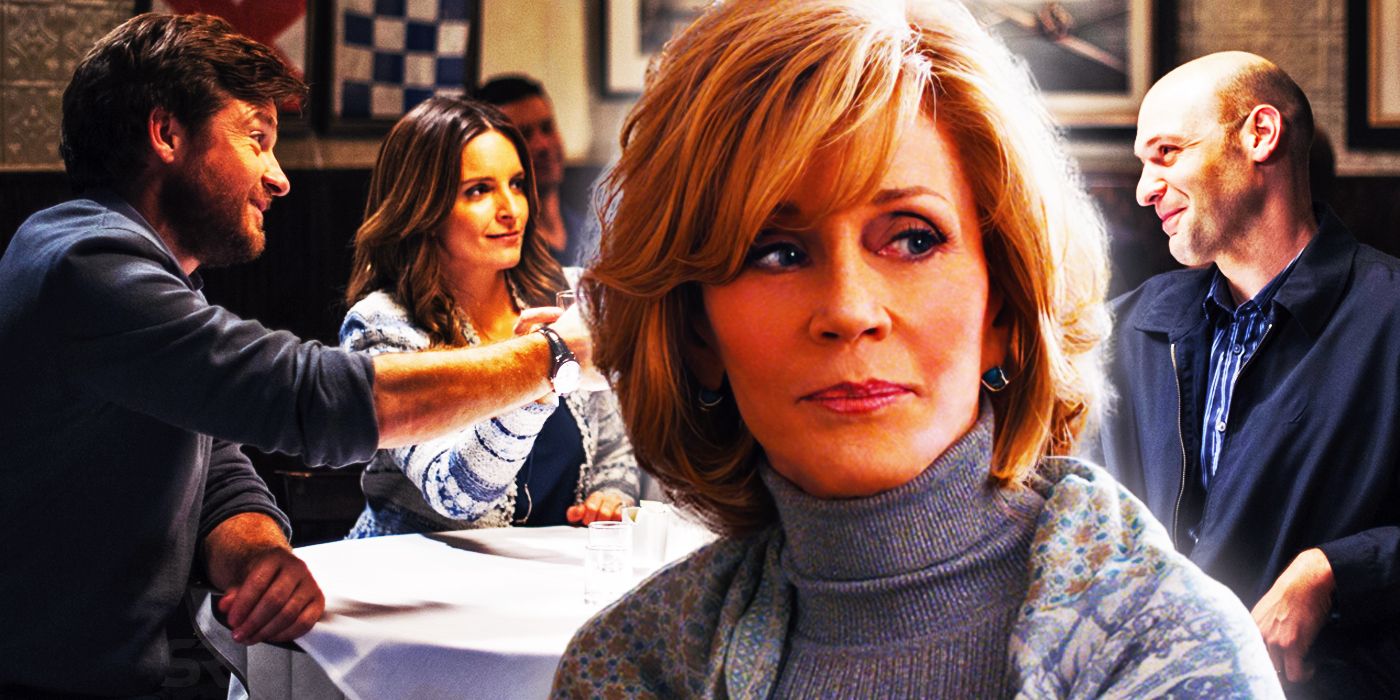 [ad_1]
This Is Where I Leave You was filmed in various locations around New York, including Long Island and Westchester Country. The film follows the Altman family as they gather at their childhood home after their father passes away for a week-long Shiva. The film unveils the chaotic family dynamic as well as the issues each Altman son or daughter is having in their marriages. Before joining his family, Judd Altman (Jason Bateman) finds out his wife, Quinn Altman (Abigail Spencer), has been cheating on him with his boss for a year, and he had no idea until he walked in on them in his bedroom.
This leads him to reconnect with his former girlfriend, Penny Moore (Rose Byrne), right before finding out that his wife is pregnant with his baby. The dysfunctional family dynamic is evident early in This Is Where I Leave You as the Altman's struggle to get along in their childhood home, which is the main location in the film. The home may appear big on the outside, but it isn't large enough to handle the four siblings and their spouses. The house, along with many other locations, is located on Long Island, New York, while other scenes are set in Manhattan and some in Westchester Country, which is about 30 miles north of Manhattan.
Related: 80 For Brady True Story: Is Jane Fonda's Love Interest Dan A Real NFL Player?
The Altman Family Home Is Located At 9 Burnham Place in Munsey Park
Munsey Park is a village on Long Island right outside Manhasset, which, in 2008, was named the 13th wealthiest neighborhood in America. This checks out as the Altman's house is a beautiful white home with a large front yard and a current estimated value of almost $3 million. The house in This Is Where I Leave You is where the family gathers for the week to mourn their father's death. Unfortunately, they're still dealing with resentment toward each other that they've been holding onto since childhood as well as coping with their adult relationship issues, making it hard to spend a peaceful week together.
Judd Altman Currently Lives In Manhattan
At the start of the film, Judd lives in Manhattan with his wife. While it's hard to determine the exact locations, Judd appears to walk around the lower Manhattan area near Soho on his way to work. When he gets home to his apartment before catching his wife cheating on him with his boss, a view of the same area can be seen through his window, making it likely the scene was shot around the same lower Manhattan area.
The Synagogue Exteriors Were Shot In Port Chester
As a part of their week-long Shiva, the family, including Wendy, played by Tina Fey, goes to the synagogue to honor their father. The family struggles to be mature for the ceremony, and Judd and his brother Phillip Altman sneak off to get high and are later scolded when they're caught. It's not confirmed where the inside scenes were shot, but the exteriors were done at Congregation Kneses Tifereth Israel in Port Chester, in the town of Rye in Westchester County, New York.
Spencer's Ice Rink Is Located In Bellmore, New York
While coping with his father's death and his wife's affair, Judd is drawn to his ex-girlfriend Penny, who spends her time ice skating at a fictional ice rink called Spencer's. The actual rink is called Newbridge Ice Rink and is located in Bellmore, a town on the South Shore of Long Island. At the ice rink, Judd confides in Penny about his situation, and their bond grows while "Time After Time" by Cyndi Lauper plays in the background and becomes their song by the end of This Is Where I Leave You.
Related: Dax Shepard's Other Movies And TV Roles
Quinn Altman's Hospital Is In Suffern, New York
While Judd is out with Penny, Quinn calls him in a panic, thinking she is having another miscarriage. He quickly calls 911 and sends an ambulance to her. Quinn is taken to the hospital, where Judd and his boss, Wade Beaufort (Dax Shepard), show up to support her. The scene was shot at Good Samaritan Hospital in a village called Suffern in Rockland County, west of Westchester and also about 30 miles away from Manhattan.
Altman's Sporting Goods Is In Great Neck
This Is Where I Leave You reveals Judd's family owns a sports equipment store called Altman's Sporting Goods while he's driving through the neighborhood. He goes inside, and this is where he's reunited with Penny for the first time. The location was actually a store called Sportset/Tennis Junction, located in Great Neck, New York. Unfortunately, the store closed in 2017. Great Neck is on the north shore of Long Island and is one of the most affluent neighborhoods in America.
Further Exteriors Were Shot In Rye New York
This Is Where I Leave You utilizes many exteriors for scenes like car rides and walks. The filmmakers used Purchase Street in Rye, New York, for many of these exteriors. It's not clear which scenes were shot here or where the exact locations are, but it was used for miscellaneous scenes throughout the Shawn Levy-directed film.
More: Every Adam Driver Movie Ranked, Worst To Best
[ad_2]
Share this news on your Fb,Twitter and Whatsapp
NY Press News:Latest News Headlines
NY Press News||Health||New York||USA News||Technology||World NewsTimes News Network:Latest News Headlines
Times News Network||Health||New York||USA News||Technology||World News