Dallas
Father of Child Killed in Ellis County Says Death Was Preventable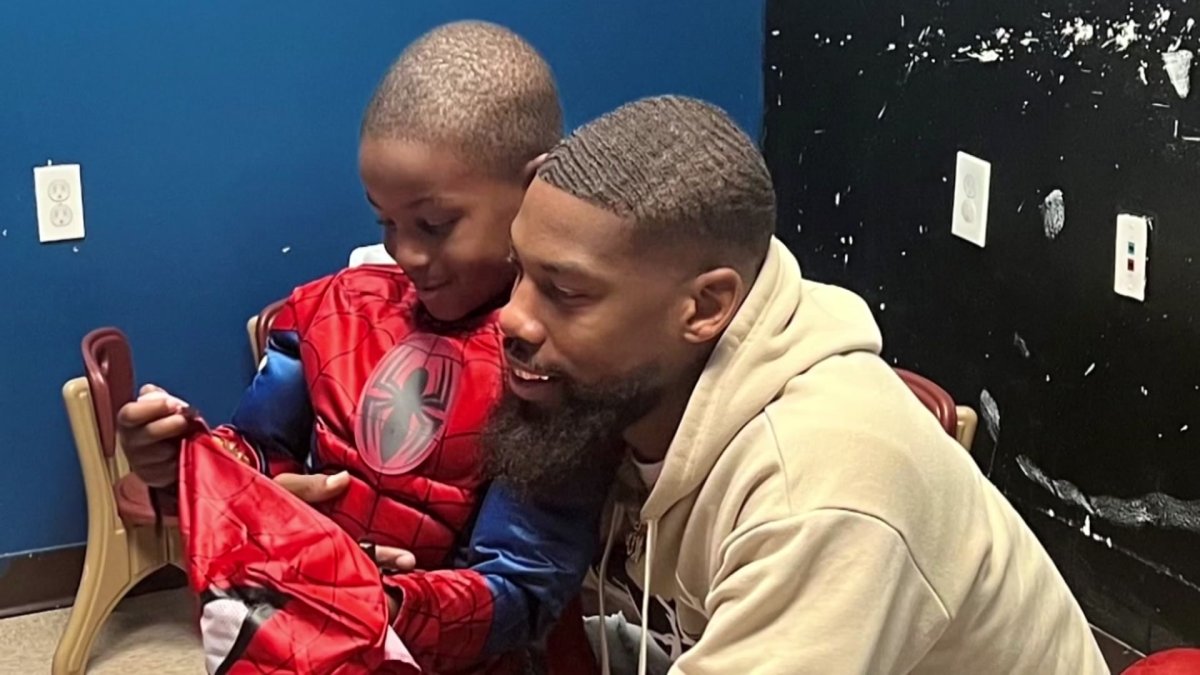 [ad_1]
The community of Italy in Ellis County continues to cope with the death of three kids under the age of 6 who authorities say were killed by their mother. Two other children were severely injured and remain in the hospital.
Stafford Elementary School, which is right across the street from where the crimes took place, provided support for students and staff on Monday. Other school districts also showed support by wear wearing gold and black.
Authorities haven't yet released the names of the victims, but a North Texas man said he's the father of the oldest child killed.
"It's been stressful for me, really hard for me and my family," said DeAundre Dorsey. "I have to stay strong for my mother, she's really upset about the whole situation, there's a lot of different emotions, a lot of different emotions."
Dorsey said his mother and stepfather have tried to get custody of the child for the last four years while he was in prison.
"We didn't get an opportunity for me to have my son because of my background, they used my background to play with the future of my son," said Dorsey who served time for a manslaughter conviction after the man he got in a physical fight with at a convivence store in Oak Cliff died in 2019.
Dorsey said he planned to relinquish his rights so that his parents could get custody of his son, 6-year-old Legend Chapelle, who he last saw in November 2022 during a supervised visit.
"Our responsibility was for the oldest child, but they [the state] didn't want to separate the kids, so we feel like that wasn't fair to us, that we got cheated out of the opportunity to get him," said Dorsey. "They (the state) had excuse after excuse why I couldn't get my son, they didn't want to separate the kids and have them go through this type of trouble, now what trouble are they going through?"
"They would not give him to us while he was alive, [now] give him to us as he's no longer here, so I'm like now we're going to get a lifeless body when we could have received a beautiful soul," said Robert Reese, the child's step-grandfather. "He was a good joyful child, he was a beautiful person."
The paternal grandparents said they were working with child protective services in the past to obtain custody.
"They came to my home they checked the house, they looked at everything, she [a case worker] said she liked what she had seen, everything was fine and was going to look to see if she could get him [Legend] recommended to come be with us," said LaTonya Reese, the child's grandmother about the time a caseworker took a look at her home.
She said didn't hear back, and when she called for an update, she wasn't given an explanation.
Reese suggested the kids should have lived somewhere else while they were trying to iron things out legally with the court system.
"Because giving them to an immediate family member is allowing the other family member to have access to those children," said Reese regarding the children living with a relative of the suspect.
"I couldn't even have one free moment with my son outside of them walls, every time I had to see my son, it was inside the CPS facility, it was supervised, every time. I never got to hold my son, walk my son outside of the CPS facility ever, never, but now I got to dress my son up not for a damn prom, I'm dressing my son up to go to a damn funeral," said Dorsey.
The child's mother, 25-year-old Shamaiya Hall, was arrested and charged with three counts of capital murder of multiple persons. Her bond was set at $2 million per charge.
The Ellis County Sheriff's Office said a caseworker with Child Protective Services, CPS, visited the home of a relative where the five kids lived in Italy on Friday, March 3. Authorities said the CPS investigator decided the kids needed to be removed from the home, which officials haven't said specifically why.
The sheriff's office said the caseworker called 911 around 4 p.m. When Italy Police arrived around 4:05 p.m., an officer discovered five injured children. A 6-year-old boy, and 5-year-old twins, a boy and girl, were dead, according to the sheriff's office. A 4-year-old boy and a 13-month-old girl were seriously hurt and taken to Cooks Children's in Fort Worth and the other to Children's Hospital in Dallas.
"I knew it was bound to happen, me and my family knew it was bound to happen we warned them plenty of times that this was going to happen," said Dorsey based on the past relationship with his son's mother.
Hall was arrested in 2017 and accused of threatening to stab her twin sister's ex-boyfriend according to an arrest warrant affidavit. Her twin sister, Troyshaye Mone Hall was also arrested during that incident.
Hall's twin sister was also arrested in 2021 for allegedly stabbing her own 7-year-old daughter to death.
A spokesperson for the Texas Department of Family & Protective Services said because of the active investigation, they couldn't comment further other than the statement put out stating, "We are shocked by this incomprehensible tragedy, and already working with law enforcement to investigate how this happened, and why."
[ad_2]
Share this news on your Fb,Twitter and Whatsapp
Times News Network:Latest News Headlines
Times News Network||Health||New York||USA News||Technology||World News