Dallas
Oklahoma Votes Against Legal Recreational Marijuana Use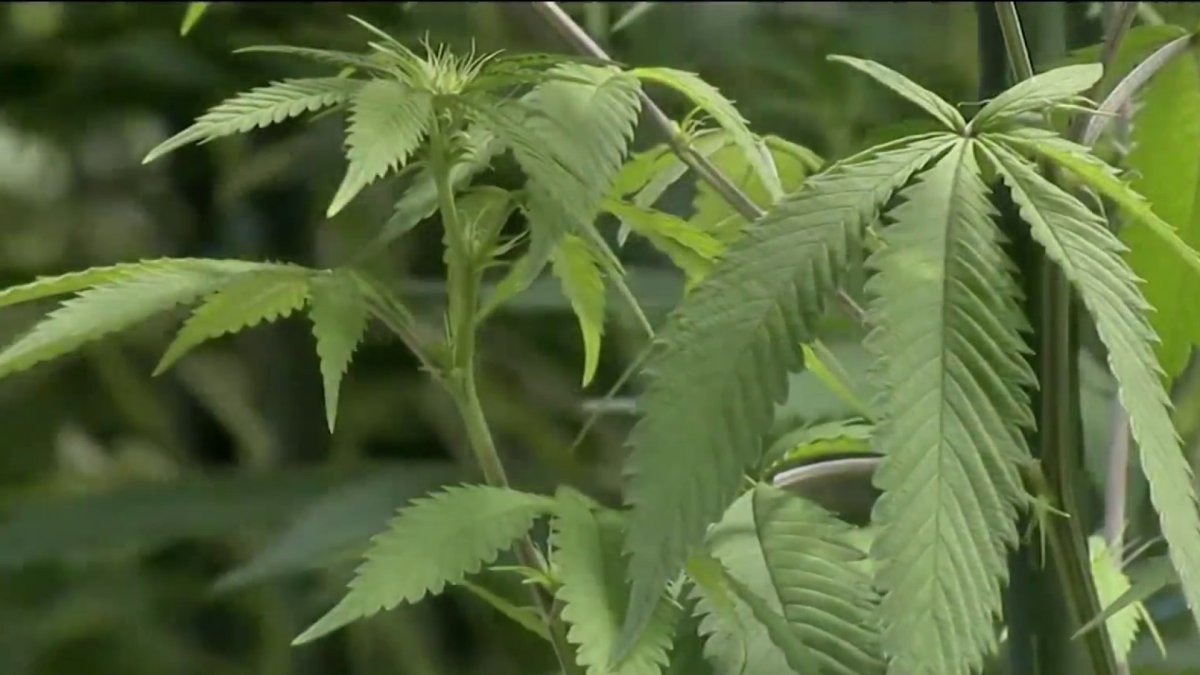 [ad_1]
Oklahoma residents voted against State Question 820 on Tuesday which asks residents if they want to legalize the recreational use of marijuana for adults over the age of 21.
Though it failed to pass, it's no secret that people already do this for medicinal purposes. Five years ago voters in Oklahoma also approved medical marijuana.
The use of recreational marijuana is not legal in Texas, but there were high hopes for those in favor of cannabis that voters in nearby Oklahoma will legalize it for adults.
In Denton, a grassroots organization called 'Decriminalize Denton' helped spearhead getting Prop B on the ballot last November, in which the majority of Denton residents voted to decriminalize small amounts of marijuana.
"Republicans, Democrats, and Independents have come together in the past in Oklahoma and are doing so again this evening for the passage of recreational use of cannabis, where here in the city of Denton we are just begging the police department to not incarcerate individuals," said Nick Stevens, executive director of Decriminalize Denton.
He said despite the vote last November, people have been arrested and given citations for small amounts of marijuana. Currently, it's the topic of debate at city hall as they iron out how to follow the law that more than 70% of Denton voters approved of.
"The Denton Police Department and city management are ignoring the will of the people, they're overthrowing a free and fair election," said Stevens.
As for Texas adopting its own laws to allow marijuana, there's still a way to go, even though some Texans are allowed access to medical marijuana.
"If we were allowed in Texas, to have ballot initiatives, we would have already legalized cannabis in Texas, said Bass. "Every poll, Every survey shows that the vast majority of Texans are in favor of legalizing cannabis and ending prohibition and starting a retail sales program in our state."
"I'm optimistic though, times are changing. Oklahoma is a far more conservative state than Texas," said Stevens.
Bass, who is from Tulsa, also commented on the evolution of marijuana in OK.
He said when he was in the Oklahoma National Guard years ago, one of their missions was to chop down marijuana plants with machetes, pour gasoline on the plans and burn them.
"They had already arrested the people who were running that operation out there. selling marijuana illegally, so Oklahoma has come a long way from when I chopped down that marijuana field as a soldier in the guard," said Bass.
Though there wasn't a line outside of a polling location in Durant within hours of the polls closing, there were a steady stream of voters on both sides of the issue.
"I think that if it's legal there's going to be more crime than what there already is. With it being medicinal, it's gone up a lot around here," said Ivy Hughes.
"I think it can be detrimental to our environment. As a nurse, especially, I can see the side effects of having legalization across the state," said Donna Varne.
Others said they supported legalization, in part, due to the 15 percent excise tax it would have imposed, which a study funded by the Oklahoma Cannabis Industry Association found would generate $434 million dollars in revenue over four years.
"I'm sure the Texans that smoke marijuana are going to love it, but I'm all for the tax purposes and helping our schools and our parks and our roads and the things that we need done here in our state," said Jimmy Long.
Currently the use of marijuana is legal in 21 states and in Washington D.C.
[ad_2]
Share this news on your Fb,Twitter and Whatsapp
Times News Network:Latest News Headlines
Times News Network||Health||New York||USA News||Technology||World News