Dallas
Businesses, Homes in the Midcities Heavily Damaged From Storms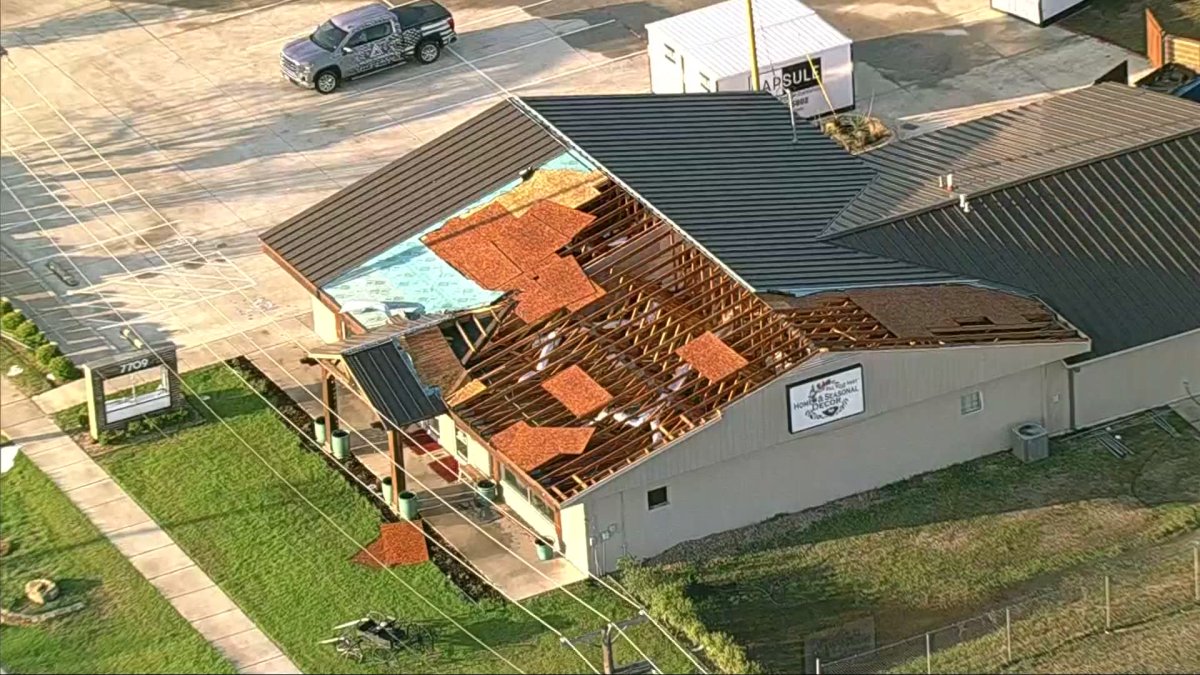 [ad_1]
Residents are getting a better look at the devastation left behind after strong storms rocked North Texas on Thursday.
Heavy winds knocked the roofs off of homes that were under construction in the Collin County city of Celina. Crews from the National Weather Service are in town, inspecting the damage and determining its scope.
At the height of the storm, more than 290,000 people lost power across the region.
Several school districts including McKinney, Frisco and Weatherford closed on Friday due to outages.
The efforts to get power restored continued Friday. In Tarrant County, Oncor was using the parking lot of the NRH20 waterpark as a staging area for all the linemen and their trucks.
Parker, Tarrant and Dallas counties were hardest hit, with more than 25,000 across those areas still without power as of Friday evening.
It's clear that the Texas weather has not been kind these last few months.
"I'm worried, a lot has been lost," said Linda Bennet, owner of Fill Your Nest seasonal home and decor shop in North Richland Hills.
The building she shares – ironically with a roofing business – lost part of its roof in a December tornado that struck the same area.
They had just finished final touches after replacing it a few weeks ago, only to lose it again in this storm.
"This is getting into the [storm] season. But just three months apart is just kind of hard to fathom," said Bennett.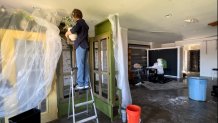 Once the roof flew off, so much of her inventory was drenched from the pouring rain.
"We saw the roof tangled in the trees and powerlines outside," said Bennett. "We opened the door and the water was just pouring from the ceiling all over the floor."
The retiree followed her passion and opened the business six years ago — a business that has become her pride and joy. With so much to clean up and the future uncertain, Bennett says her customers and her faith are carrying her through this.
"I work 24/7 and I love my customers. It's a big part of me. I'm hopeful that we can repair and go forward, I can kind of see where I'm at and what happens. I want to re-open because I love my customers and I love what I do," she said. "God is good. There's a reason and we'll find what that reason is."
Further down Davis Boulevard, Annette Lee showed us the damage at North Richland Hills Farmers Market, which she has owned and run for 20 years.
"It's a pretty significant loss for a small business," she said.
Her plants — fresh from the greenhouse — were tossed, slammed and shredded in the winds. Her refrigerated produce was ruined by the power outage.
The neighboring car shop was missing part of its roof.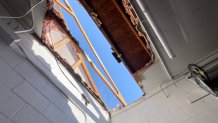 "The good thing is, we live in a community of just wonderful people," Lee said.
In fact, a good Samaritan worked to repair the roof for free just a day after the storm hit.
"We live in a very kind community of people that just help one another," Lee said.
Meantime, neighboring Hurst got hit hard, too. The wall of the Kwik Kar wash collapsed, a moment captured on security camera.
An apartment complex lost part of its roof, displacing 23 people. And elsewhere, cars were smashed up by flying debris.
This Texas weather is tough, but Lee said the community is tougher.
"We're gonna be good," she said. "We're as tough as this weather. For sure."


[ad_2]
Share this news on your Fb,Twitter and Whatsapp
Times News Network:Latest News Headlines
Times News Network||Health||New York||USA News||Technology||World News